President Donald Trump has used his account on the social media platform Twitter to reach his millions of followers without the filter of the media or his spokespersons, but Tuesday night he did something totally bizarre with his account. And it lit the internet on fire.
While the tweet started normally, it ended abruptly and oddly.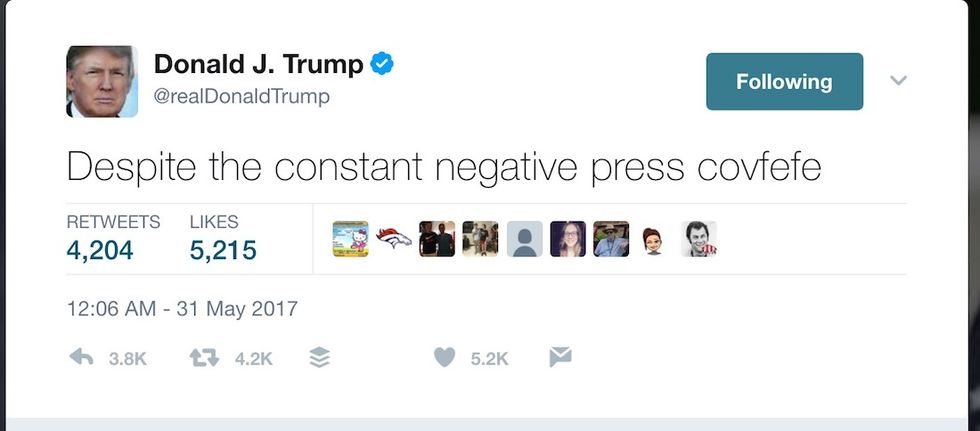 Almost instantly, the word "covfefe," which according to some had never been tweeted before, became a hit. It was trending in the No. 1 slot on Tuesday evening. And to deepen the mystery, the tweet wasn't deleted, and no explanation was given for its strange existence.
So of course, the internet went wild.
There were coffee jokes:
Don't even tlakka to me until I've had my mourning cup of covfefe

— Eileen M. 🌝'Connell (@i_Lean) May 31, 2017
And movie references:
And literary references:
And political references, of course:
FDR: "The only thing we have to fear is fear itself."

JFK: "Ask not what your country can do for you!"

Trump: #Covfefe pic.twitter.com/R3rxHsdqNR

— Andres (@TheAndresCorrea) May 31, 2017
And general jokes:
And that's how Trump conquered Twitter with one "covfefe."
The episode will no doubt spur new debates about the wisdom and efficacy of presidential tweeting.