A 15-year-old boy was fatally shot by an off-duty U.S. Customs and Border Protection agent after the teen allegedly attacked the agent on a southern California sidewalk and then pointed a gun at him and demanded his property, authorities told KABC-TV.
The fatally shot teen, identified as Darius Smith, was with a pair of 14-year-old accomplices when they allegedly attacked the agent from behind just after 8 p.m. Friday in Arcadia, authorities told the station.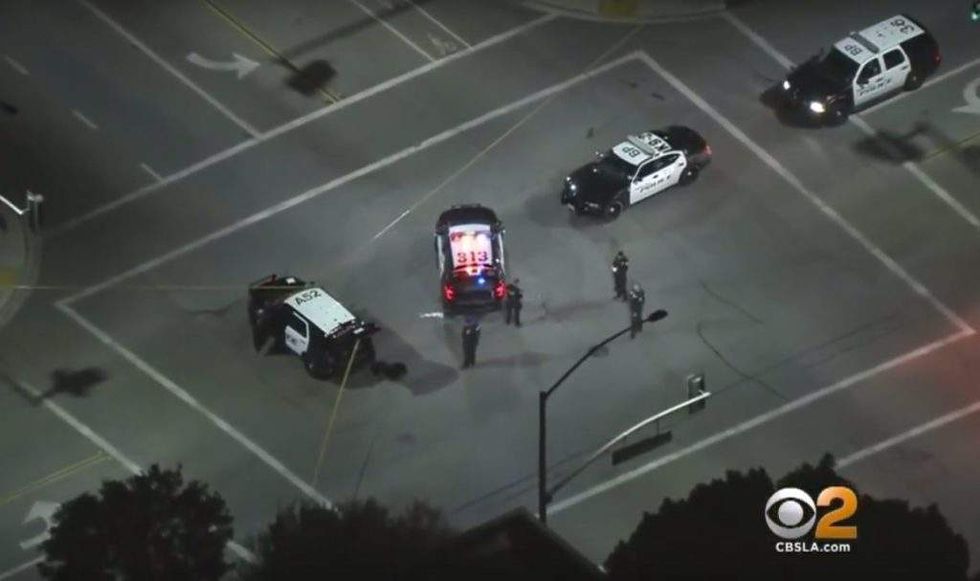 Image source: YouTube screenshot
The agent said he had exited a train — and so did the teens, law enforcement officials told KCBS-TV.
At a street corner, one of the teens allegedly came at the agent from behind while one struck him in the head and another pointed a gun at him and demanded his property, officials told KABC.
"The victim thought the subjects were going to rob and shoot him so he retrieved his department-issued handgun," Caroline Rodriguez of the Los Angeles County Sheriff's Deputy told the station. "The victim shot at the subjects in an effort to defend himself."
The teen with the gun and one of his accomplices were hit by the agent's gunfire, investigators told KABC. Arcadia police recovered a handgun at the scene that Smith allegedly held, deputies said in a statement to the station.
Smith was pronounced dead at a hospital Saturday morning, the sheriff's department told KABC.
But the lawyer for Smith's family said the teen was murdered.
"Darius Smith was executed," attorney Lee Merritt told KABC in a follow-up story. "He was not in the midst of a robbery. He was shot twice in the legs first. [He fell] and his shooter got over him and shot him three times in the chest. That's a murder. That's not subduing the robbery."
Smith's family wants the agent to face criminal charges, KABC reported, adding that Merritt and members of Black Lives Matter said young black men often are falsely portrayed as criminals — and that Smith was anything but.
Jasmine Abdullah of Black Lives Matter told the station that Smith was "a child of God, he was a good kid, he was an aspiring football player and we're asking that justice be served."
The second suspect in the incident remained hospitalized with gunshot wounds that weren't life-threatening. The third teen fled on foot unharmed but was later found at a nearby home, taken into custody and booked at a juvenile facility on suspicion of robbery, the station said.
The two teens still face robbery charges, but Smith's family and their attorney said those charges should be dropped.
"Them boys didn't do that," Smith's mother Reshawna Myricks told KCBS. "They aren't those type of boys to do that."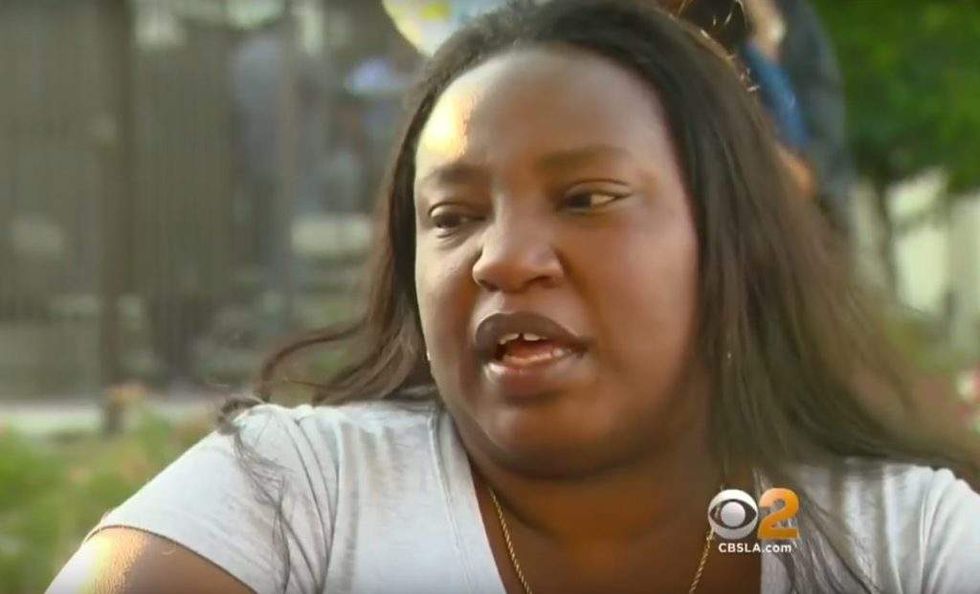 Smith's mother Reshawna Myricks said "Them boys didn't do that."  (Image source: YouTube screenshot)
The gun found at the scene turned out to be a replica, KCBS reported.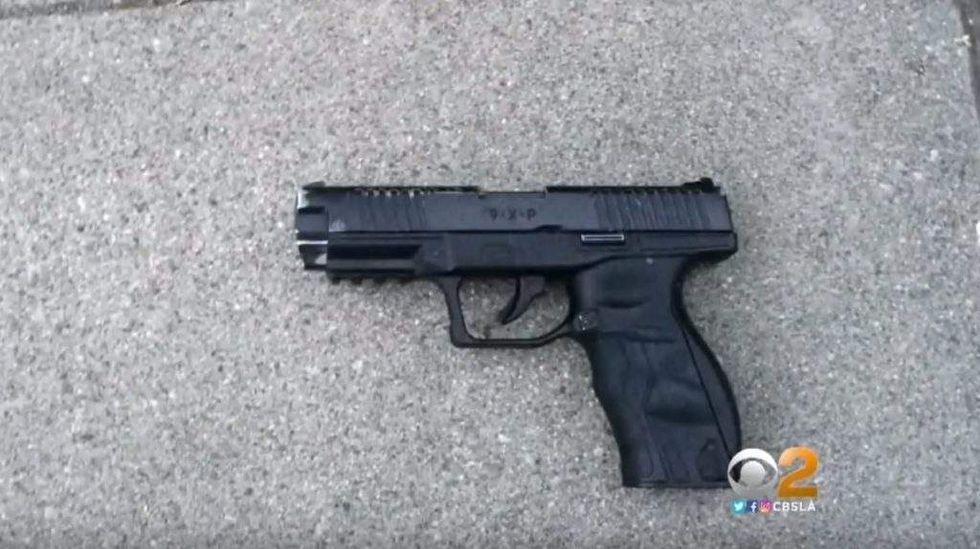 Image source: YouTube screenshot
The agent — whose name wasn't released — suffered facial bruises in the incident but required no medical attention, KABC said.