CNN anchor Brooke Baldwin choked up on Wednesday while speaking with the father of fallen Personnel Specialist 1st Class Xavier Martin, who was one of the seven servicemen who perished Sunday morning after the USS Fitzgerald collided with a Japanese merchant vessel.
Xavier's father, Darrold Martin, discussed what it was like having Xavier for a son, and praised his every achievement. He called his son a "supernova" of a young man and admitted that from the first breath that Xavier took, the pair were best friends – the two were bonded for life.
"He's a hero in my eyes," Darrold Martin told Baldwin about his son, as well as about his son's decision to enter the military.
"I'm finding out now that every day there was not a day that I wasn't mentioned [to his friends], saying that 'My dad is my best friend,'" he said. "And so many people I've talked to over there, I mean, from different walks of life, and all of them have said the same thing: You were his world."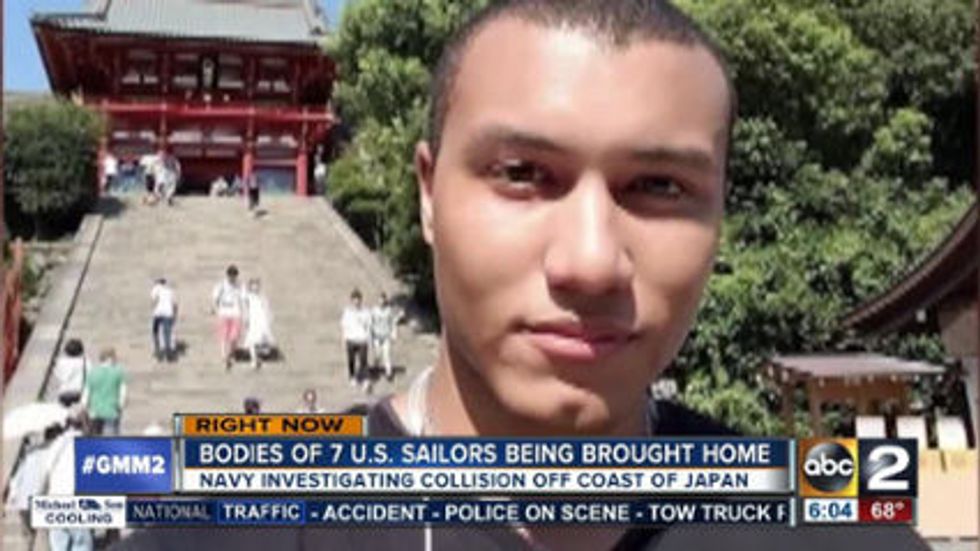 While Darrold sang the praises of his late son, Baldwin's eyes filled with tears and she was unable to speak at one point during the conversation.
Darrold revealed to Baldwin that shortly after Xavier was born, he whispered to the newborn, "I'll never leave you."
He added that Xavier, just minutes old, grabbed onto his finger and the two had been inseparable since.
"Mr. Martin," she interrupted, "You're choking me up just talking about him being your best friend."
She added, "Forgive me."
"He was my best friend," Darrold concluded, thanking Baldwin for speaking with him.
See the full emotionally charged exchange in the video below.
Dad of fallen sailor joins me to remember his son's life: "He was my best friend." #USSFitzgerald https://t.co/krhGKl2NUa

— Brooke Baldwin (@BrookeBCNN) June 21, 2017