It's not just that Major League Lacrosse goalie Jack Kelly of the Denver Outlaws intercepted the ball at his own end with seconds to go in the third quarter against the Atlanta Blaze on Tuesday night.
It's not just that Kelly launched a shot on his opponents' goal that traveled a whopping 80 yards — and that went in before time expired.
It's not just that Kelly performed his miracle before an awestruck home crowd on the Fourth of July.
It's also what Kelly's opposing goalie was doing — or more accurately, not doing — at the time of his long-distance bomb.
Atlanta goalie Adam Ghitelman, you might say, wasn't exactly minding the net.
Instead, it appears he'd removed one of his protective gloves and was holding a water bottle in one hand and a stick in the other while Kelly's shot was in the air. The ball is seen hurtling toward the Atlanta goal and flying past Ghitelman's left side before he knew what happened.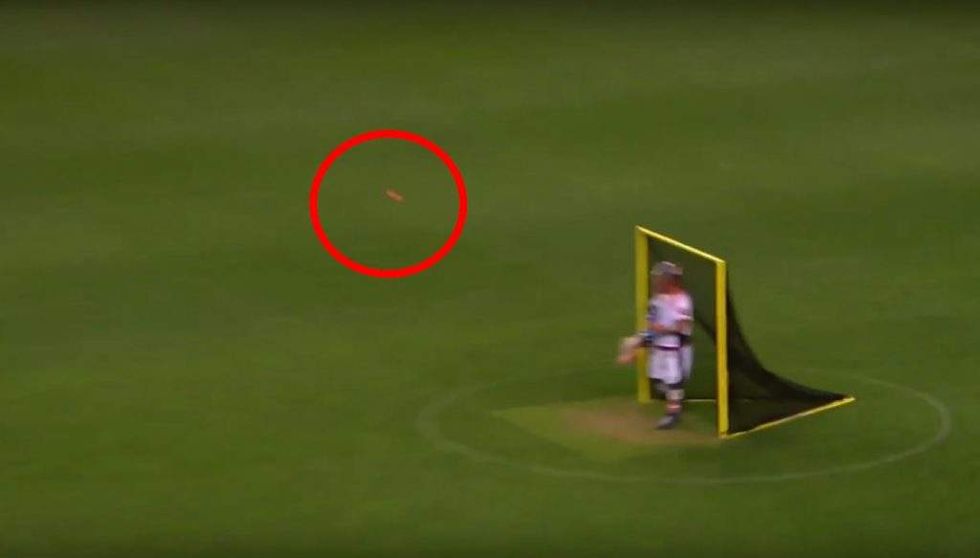 Image source: YouTube screenshot
Ghitelman seemed to react only after the ball rocketed past him —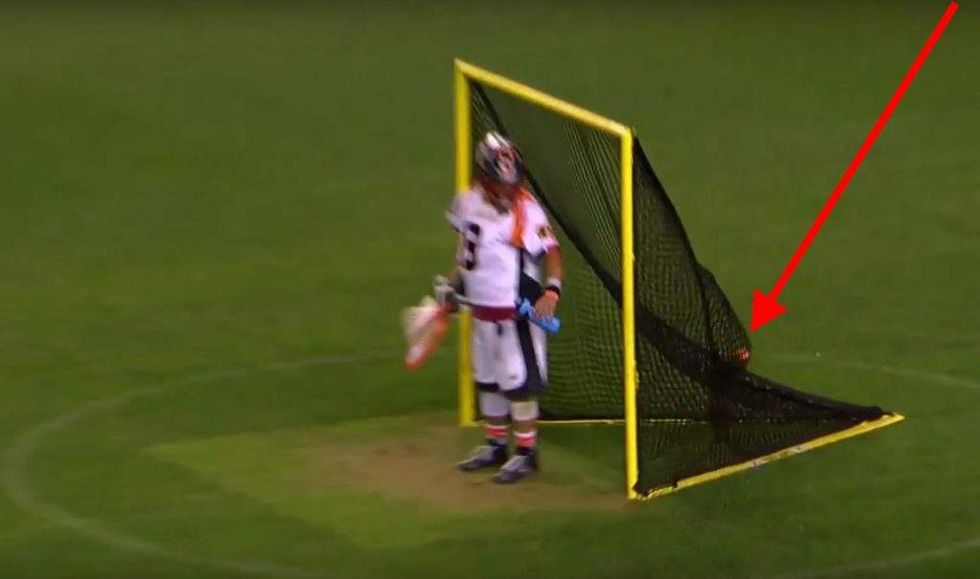 Image source: YouTube screenshot
— punctuated by him tossing down his water bottle and raising his arms in disbelief.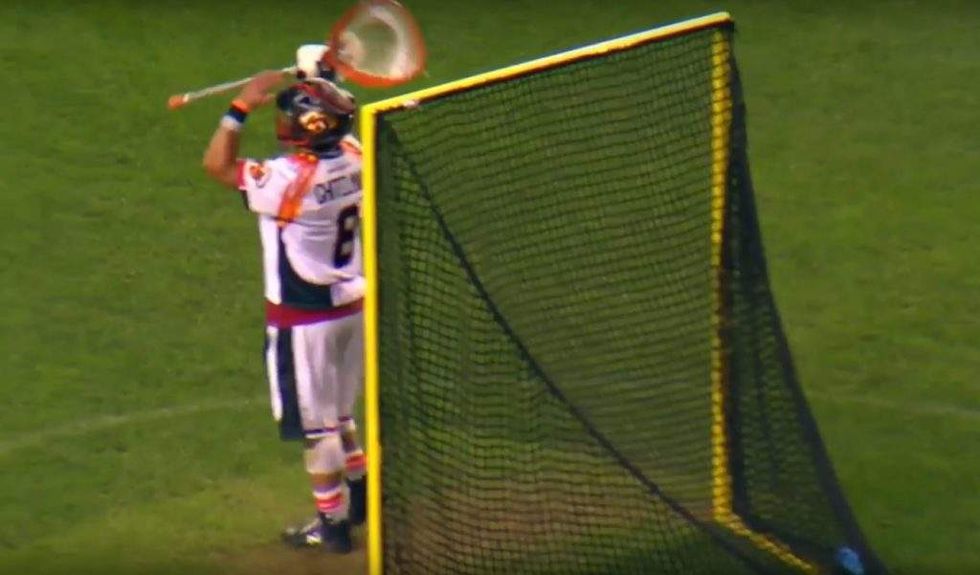 Image source: YouTube screenshot
The announcers were stunned, too.
"I have never seen anything like that in my entire life," one exclaimed.
Kelly's goal gave Denver a 16-9 lead as the fourth quarter commenced, leading to its eventual 24-12 win over Atlanta.