An attorney for Juan Francisco Lopez-Sanchez — the illegal immigrant charged with murdering 32-year-old Kate Steinle on a San Francisco pier on July 1, 2015 — is placing blame on the gun.
The bullet that pierced Steinle's heart on Pier 14 was fired from a gun stolen from a Bureau of Land Management agent's car in the city four days earlier — and Lopez-Sanchez said he found it encased in a T-shirt under a bench.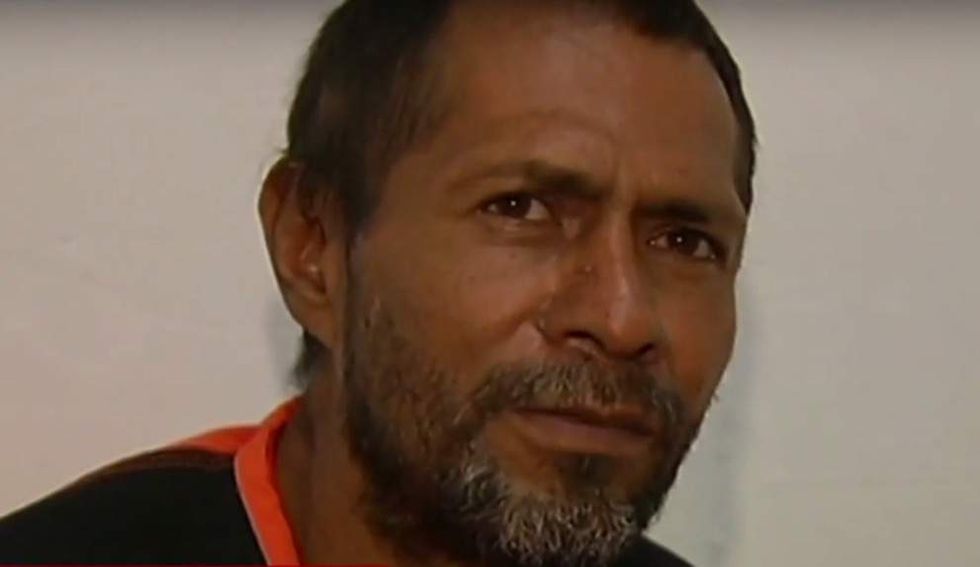 Juan Francisco Lopez-Sanchez (Image source: YouTube screenshot)
And in his Tuesday op-ed for the San Francisco Examiner, attorney Matt Gonzalez argues that the stolen gun — a semi-automatic SIG Sauer — is known for accidental discharges among police and lists incidents. Gonzalez notes that the SIG Sauer's "hair trigger in single-action mode" was enabled in Steinle's shooting, making it much easier to fire.
Indeed, Gonzalez argued at a preliminary hearing that the shooting was an accident, the San Francisco Chronicle reported. He said the bullet was damaged on one side, indicating it had ricocheted off the ground, the paper reported. Lopez-Sanchez said he threw the gun into the bay so it would stop firing, Gonzalez said, the Chronicle reported.
"For the trained police and others who experienced accidental discharges, and their unintended victims, Lopez-Sanchez's claim is not far-fetched, but simple reality," Gonzalez wrote in his op-ed.
Lopez-Sanchez was looking at a sixth deportation after 46 months in prison for felony re-entry into the United States, the Chronicle noted, but was released from jail due to San Francisco's sanctuary city status.
Steinle's arm was around her father when she was shot, the paper said. James Steinle — an advocate for Kate's Law, which would enact tougher immigration policies and passed in the House of Representatives last month — said his daughter's last words were, "Dad, help me, help me."
As for Gonzalez's op-ed, many commenters said Gonzalez's argument is ridiculous.
(H/T: Bearing Arms)