A handful of Crossroads Baptist Church employees were working late Sunday night — prepping offering money for the bank and getting ready for a youth trip in the morning — when things took a scary turn at the Dothan, Alabama, house of worship.
A man who police say was armed with knife approached a church member outside about 10:30 p.m. and forced him into the building, WTVY-TV reported.
The armed man robbed about $50 from the church member, AL.com reported, then attempted to rob a church staff member.
But the staffer had a handgun and hit the suspected robber with a single shot in the upper torso, AL.com added. Dothan Police Lt. Brian Smith told WDHN-TV the man who fired the shot was in his office at the time.
The suspect fled the church building and collapsed outside from his injuries, Dothan Police Chief Steve Parrish told the Dothan Eagle.
Steffon Parreese Valentez Tolver was pronounced dead at 1:18 a.m. Monday, Houston County Coroner Robert Byrd told the paper.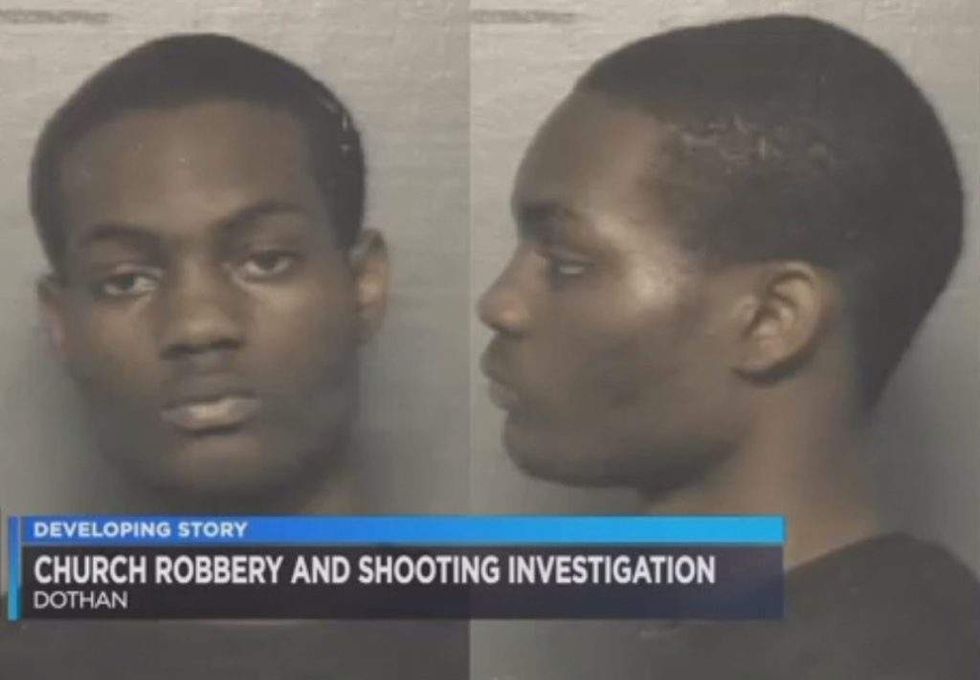 Steffon Parreese Valentez Tolver (Image source: WSFA-TV video screenshot)
Tolver — who was 26, WDHN said — pleaded guilty to first-degree robbery in January 2011 and was sentenced to 15 years in prison, the Eagle reported. He also was arrested in April 2010 and charged with robbing someone in a parking lot apartment complex using a toy gun, the paper added.
Regarding the church employee who fired the fatal shot, Smith told WDHN "he was obviously shook up by the events" but "had no choice in it occurring and him defending himself."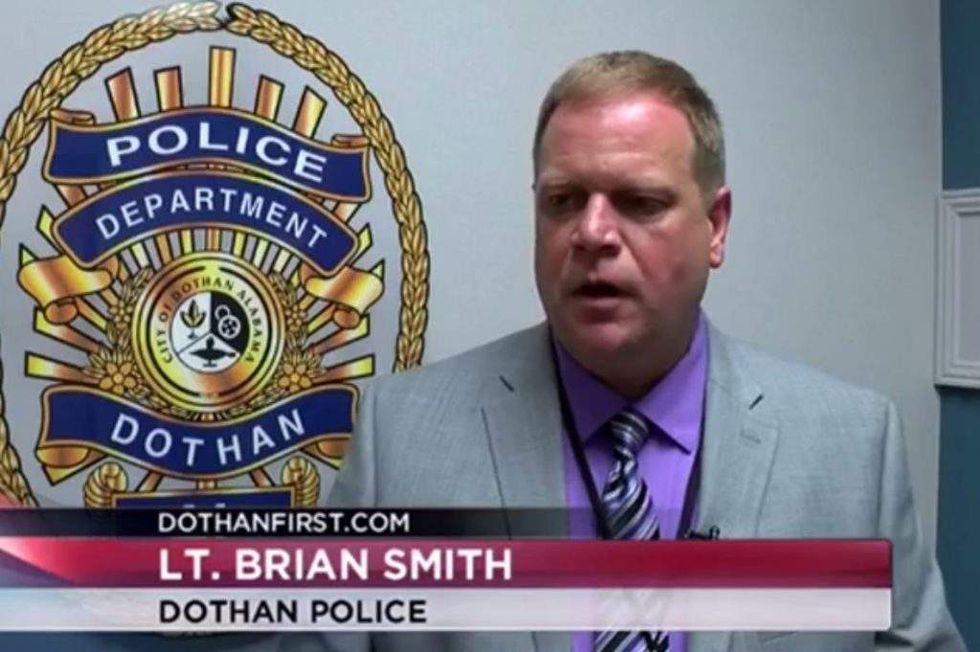 Image source: WDHN-TV video screenshot
As for the idea of a church employee carrying a gun on church property, Smith told the station that "in a church or not, wherever you are you have the chance to defend yourself ..."
Police said the shooting appears to be a case of self-defense and charges are not likely, WDHN reported, adding that evidence could be presented to a grand jury as a matter of policy.
(H/T: Bearing Arms)