If you're in the vicinity of Lequire, Oklahoma, and have a snake problem, just call Mrs. Newby.
Because the 72-year-old just offed a heapin' helpin' of the venomous reptiles gathered under her home, according to a neighbor, Susan Thompson, who was visiting Newby and then posted Friday about her feat on Facebook, WTVD-TV reported.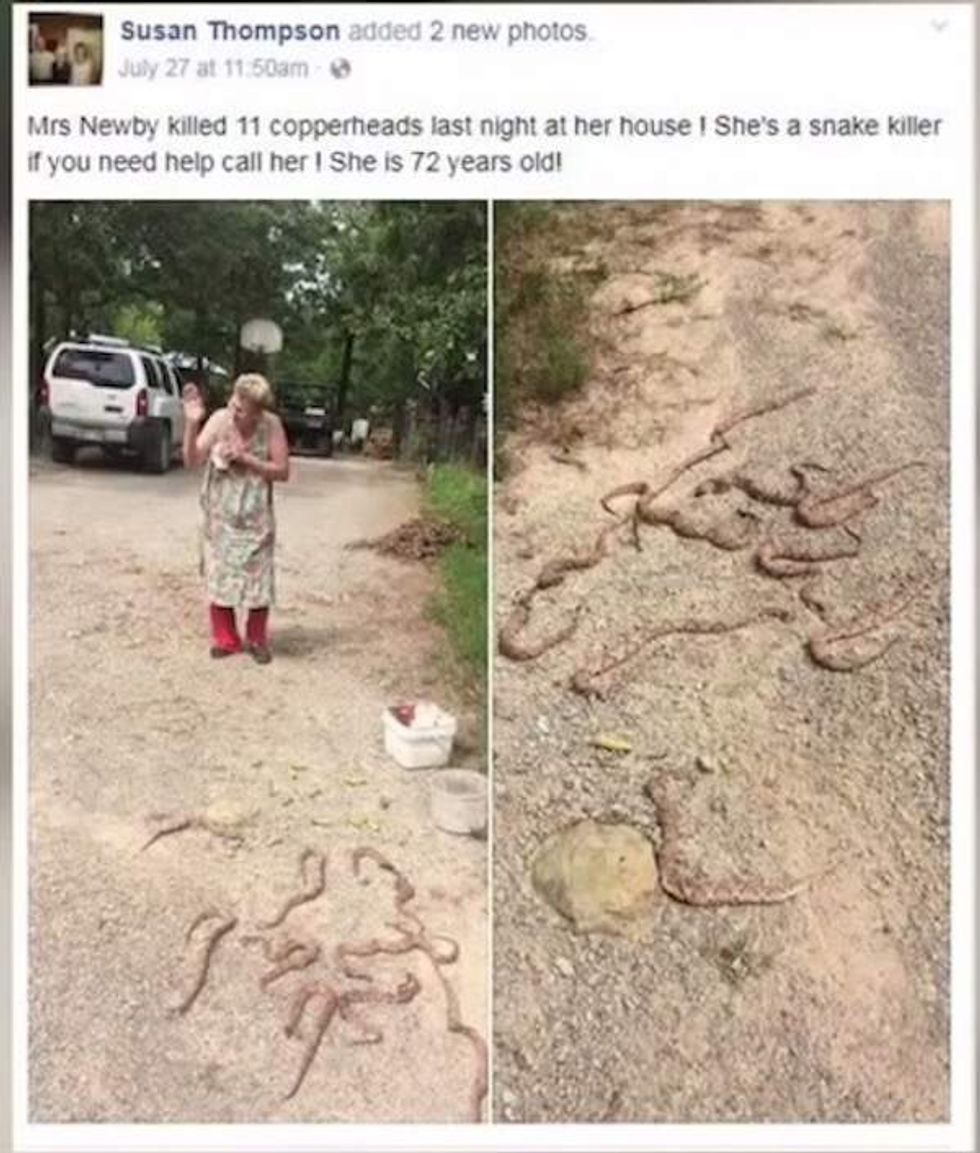 Image source: WTVD-TV video screenshot
The tools of Newby's trade? A shotgun, shovel, and a rake handle, the station said.
Thompson's post read, "Mrs Newby killed 11 copperheads last night at her house! She's a snake killer if you need help call her! She is 72 years old!"
One Facebook commenter noted, "I love Mrs. Newby. Does she need more shells?" WTVD said.
Thompson posted a June 30 update noting that Newby had dispatched a total of 17 snakes, the station said. Both the original post and the update appeared to be down Wednesday.
According to LiveScience, copperheads are commonly seen in North America and the most likely to bite. However, the site explained, copperhead venom is relatively mild, and their bites are rarely fatal for humans.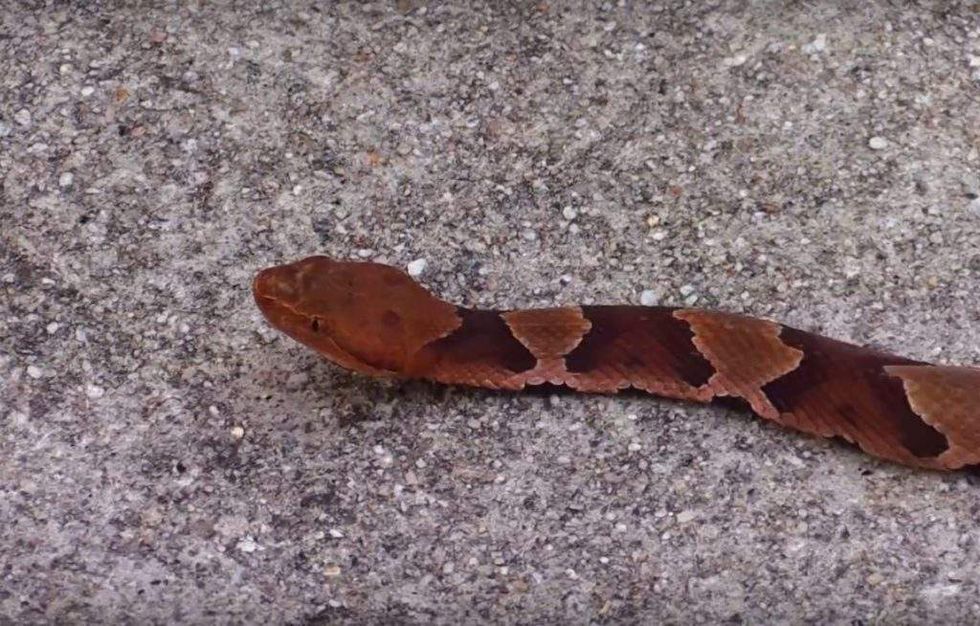 Image source: YouTube screenshot
Here's a video report: