When families in Levittown School District in New York received their 2017-18 printed calendars, they discovered that the names of holidays were deleted — and some parents were shocked and angry.
"I'm not OK that these are removed," a tearful Jennifer Esposito told News 12. "I fought long and hard for Veterans Day. I'm very thankful that Memorial Day is not my holiday."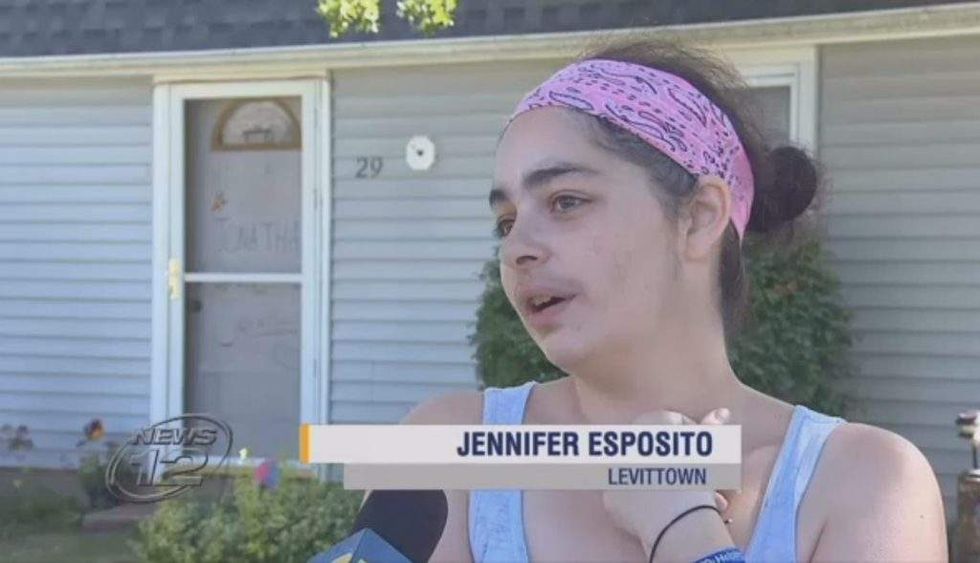 Image source: News 12 video screenshot
Indeed, when Esposito opened the calendar to November 2017 and pointed to the square for Nov. 10, the words "No School" are printed instead of "Veterans Day."
The district's website had the following to say about the issue, Patch reported:
Due to the number of holidays celebrated and the fact that our schools are closed on some and open on others, it was decided to eliminate all references to holidays and simply indicate the days schools are closed in the printed calendar. In making this decision, we were also mindful of the risk of accidentally omitting any holidays.
Brian Matarrese, also a veteran, told News 12 the school district probably wants to avoid offending certain ethnic or religious groups whose holidays may not be on the calendar.
"It's an overreaction, I think, in most cases," he told the station. "I mean, we're not celebrating Ku Klux Klan day."
Sarah Hoffman told News 12 that she's "just confused as to who was actually offended. Who came forward?"
"I think it's terrible and disgusting," one district resident wrote on Facebook, Patch said. "The school should be ashamed of themselves."
Patch said that another resident declared, "How sad that political correctness has whitewashed even a school calendar!"
The district told New 12 that its online calendar does name holidays and can be updated.
(H/T: Louder With Crowder)