When a student-led prayer came through the loudspeaker before an Alabama high school football game last month, that was too much for one offended spectator, who promptly complained to the Freedom From Religion Foundation — an atheist activist group.
And just like that, Lee County Schools decreed there would be no more student-led prayers over loudspeakers before football games, WTVM-TV reported.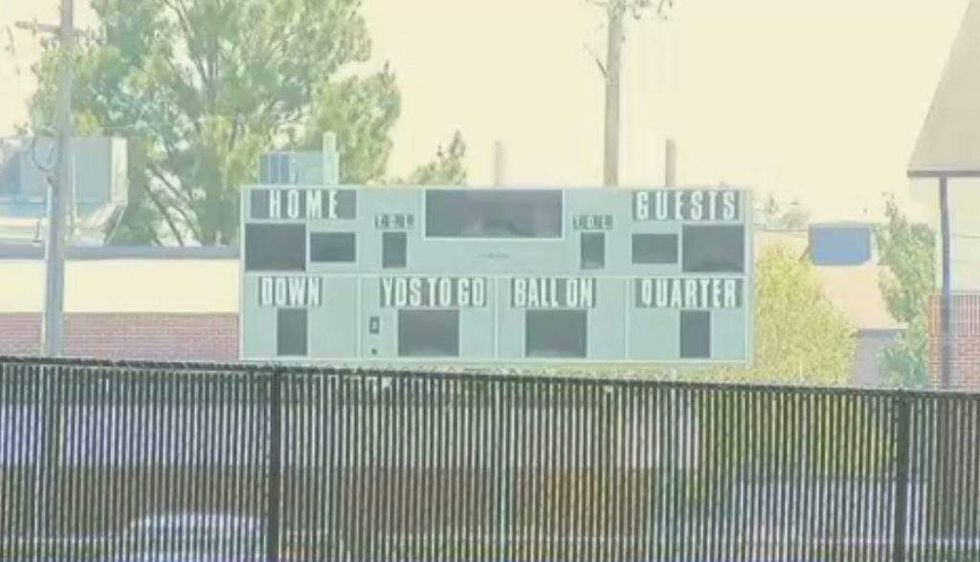 Image source: WTVM-TV video screenshot
Superintendent Mac McCoy told the station he received a letter from the FFRF on Aug. 31 that said, "A member of the community that attended the Smiths Station High vs. Opelika game listened to a student-led prayer over the loudspeaker and was offended."
McCoy said that the FFRF's demand letter cited a U.S. Supreme Court ruling that even student-led, student-initiated prayer over a public loudspeaker at football games violates the Constitution's Establishment Clause, WTVM reported.
And the superintendent added to the station that litigation didn't look favorable to Lee County Schools if the loudspeaker prayers continued.
"It's sad," McCoy told WRBL-TV. "It really is, that a small group of individuals can dictate to a community something that the community as a whole does not want. That's hard to swallow, but I know that's the world we live in. When the Supreme Court has an opinion and rules one way, then that's what we abide by. I'm all for the students of the Lee County school system, and I think certain decisions are made that it's unfortunate we have to abide by that we may not believe in."
How are parents reacting?
Heather Hadaway, a Lee County School parent, told WTVM "it's depressing to think my kids are going to grow up not being able to have the freedom of speech or freedom of choice like we are supposed to have" and added that she and her classmates participated in prayer before games years ago.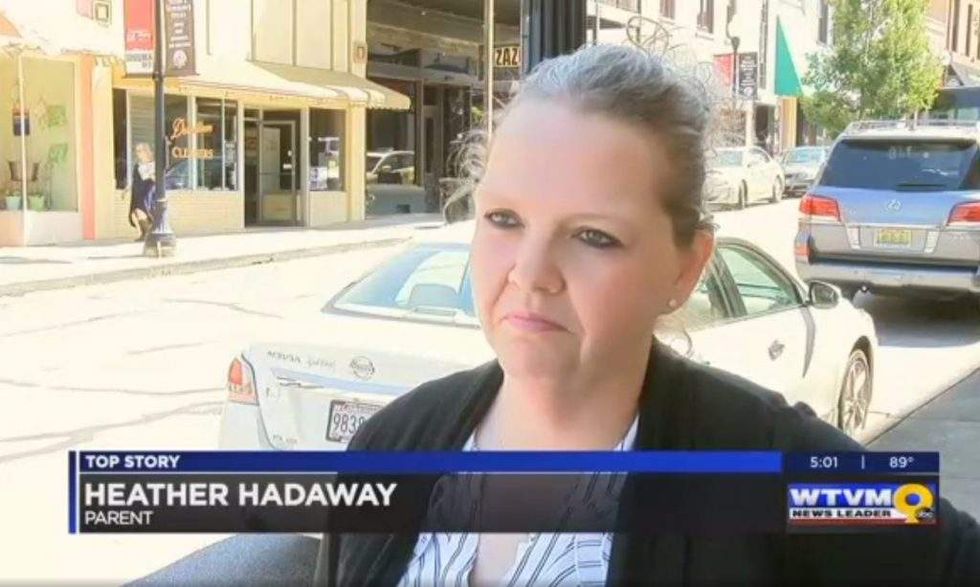 Image source: WTVM-TV video screenshot
A similar ban occurred at a West Virginia high school to start off this year's football season. While the loudspeaker prayer was no more at Clay County High School, prior to its game against Braxton County High School on Sept. 1, players from both teams gathered midfield and prayed together.
Following suit, Smiths Station High School students will line up and lead a prayer — with no loudspeaker — before kickoff at its Oct. 13 home game, WTVM reported.
(H/T: Todd Starnes)