Following the death of Playboy founder Hugh Hefner on Wednesday at the age of 91, prominent Christian leader Russell Moore on Thursday posted a reflection challenging the widespread cultural view that Hefner had it made for decades upon decades.
Bluntly titled, "Hugh Hefner Did Not Live the Good Life," Moore — president of the Ethics & Religious Liberty Commission of the Southern Baptist Convention — wrote that what Hefner stood for in his life actually produced outcomes far from beneficial.
His relentless campaign that a "man's life consists in the abundance of his possessions and of his orgasms" and that "woman's value consists in her sexual availability and attractiveness to men" were the backbone of Hefner's "Playboy philosophy" — a legacy that doesn't mean much at the end of one's life, Moore noted.
"We can see our deaths coming, and we outlive those deaths to give an account of our lives," Moore wrote. "If you want to see 'success,' look instead to the man faithful to the wife of his youth, caring for her through dementia."
Hefner did anything but.
He was raised in what was described as a "rigid moral environment" in a "devout" Methodist home that Hefner found "stifling," a New York Times video profile of the magazine mogul said.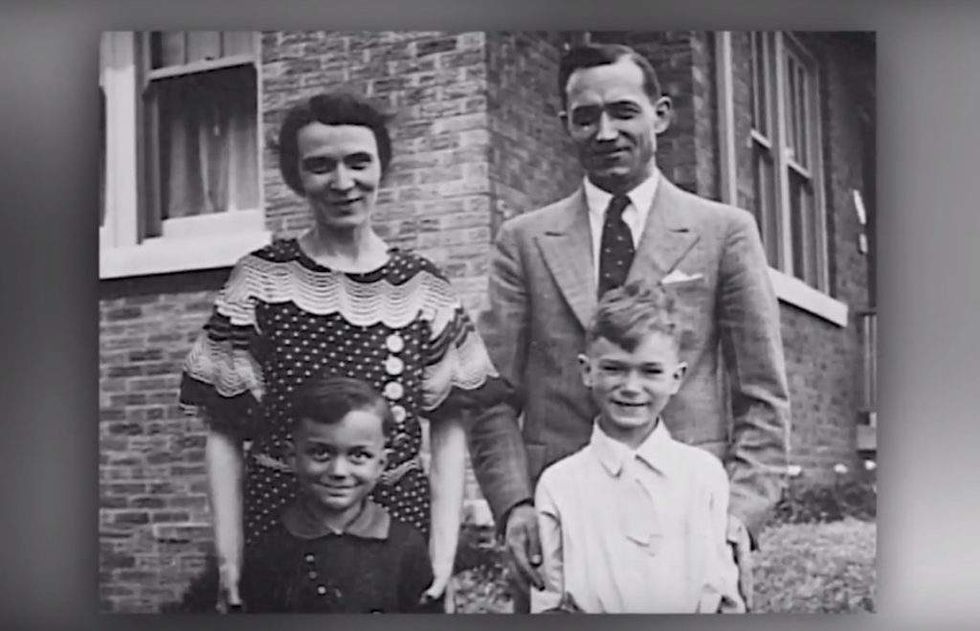 Image source: YouTube screenshot
Then one day Hefner found himself standing on a bridge in Chicago as a married man and wondered, "Is this all there is?"
Hefner founded Playboy in 1953 at age 27 and watched it race to financial success.  He divorced his wife in 1959 and built the magazine into a multimillion-dollar entertainment empire. Hefner would go on to live many men's sexual fantasies many times over.
"I'm the luckiest cat in the world, and I know it," he said in the Times video. "My dreams have come true beyond anything I could possibly have imagined."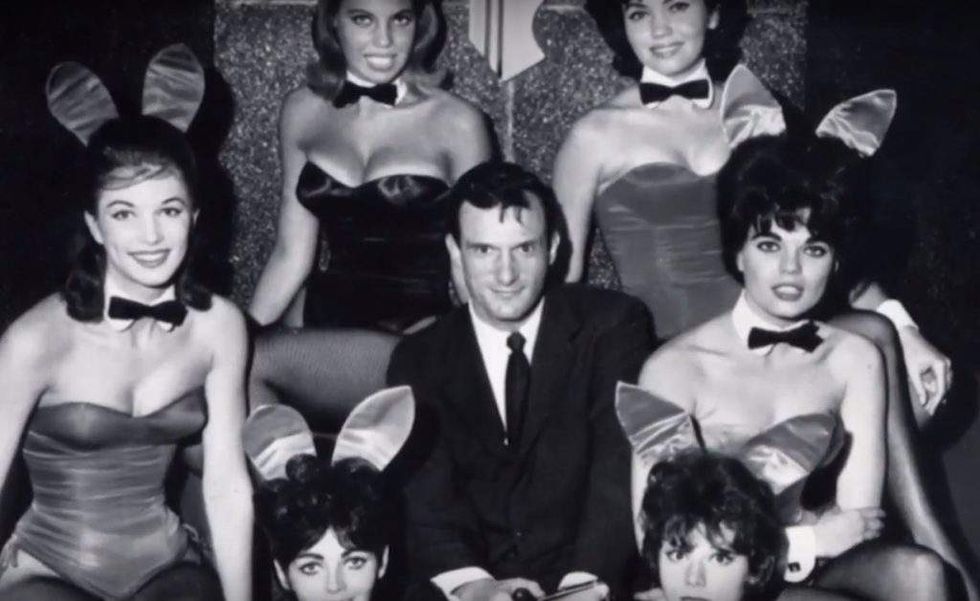 Image source: YouTube screenshot
Which late in his life meant having four girlfriends at once — and then when that was over, scooping up seven more until he "thinned the herd" down to three, he told the Times.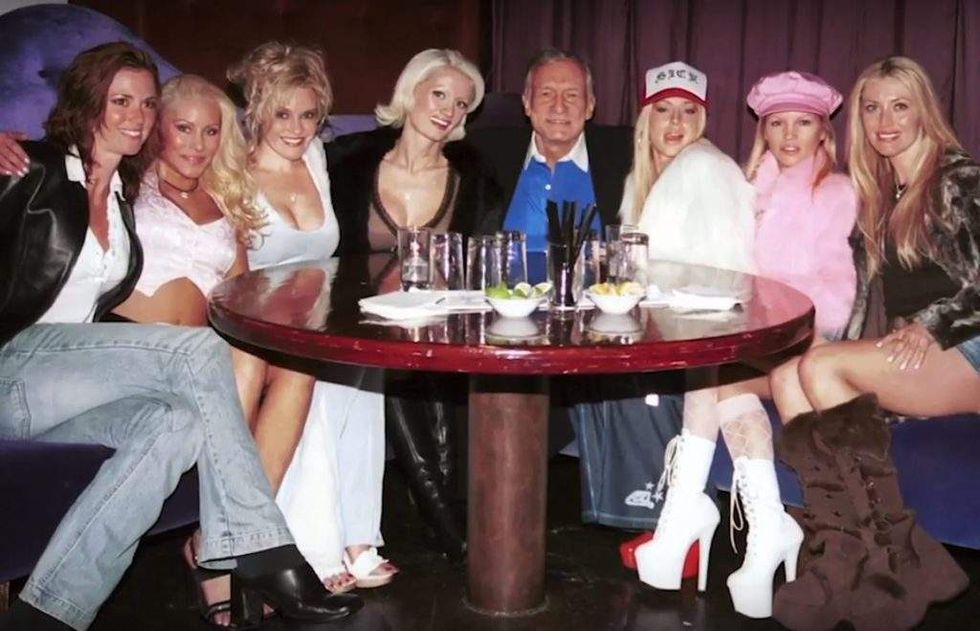 Image source: YouTube screenshot
Indeed, Moore noted that Playboy's visual symbol — the iconic bunny ears — was "well-chosen because, in the end, Mr. Hefner saw both men and women as essentially rabbits. This path was portrayed vividly by John Updike in his Rabbit Angstrom series [about a man feeling stifled as a husband and father]. It is not a happy life."
More from Moore's piece:
In the short-run Hefner's philosophy has won, on both the Right and the Left. The Playboy Mansion is every house now. Many church leaders implicitly or explicitly say, "This is fine." In many cases, those who hold to what the church has always taught on sexual morality and the value of women are the dissidents now, regardless of how "conservative" a movement proclaims itself to be. Thou hast conquered, O grotto.
To the end, referring to the life he constructed for himself, Hefner told the Times, "If you don't love all of this, then you're a fool."
But as Moore points out, the "long-run" of our days — of humanity's days — will be "quite different. Jesus will reign."
"In the meantime, the Good Shepherd searches the thickets for his lost sheep," Moore concludes. "And sometimes for a lost rabbit, too. The sign of the good life is not hedonism but crucifixion. The sign of the good life is not a bunny but a cross."