The white Drexel University professor who said last December the only thing he wanted for Christmas was "white genocide" hit Twitter hard in the wake of the deadly Las Vegas mass shooting and said "white people and men" were to blame for it.
George Ciccariello-Maher, an associate professor of politics and global studies at the Philadelphia college, said in series of tweets Monday that the shooting is "what happens" when "white people and men" don't get what others have told them they're "entitled to."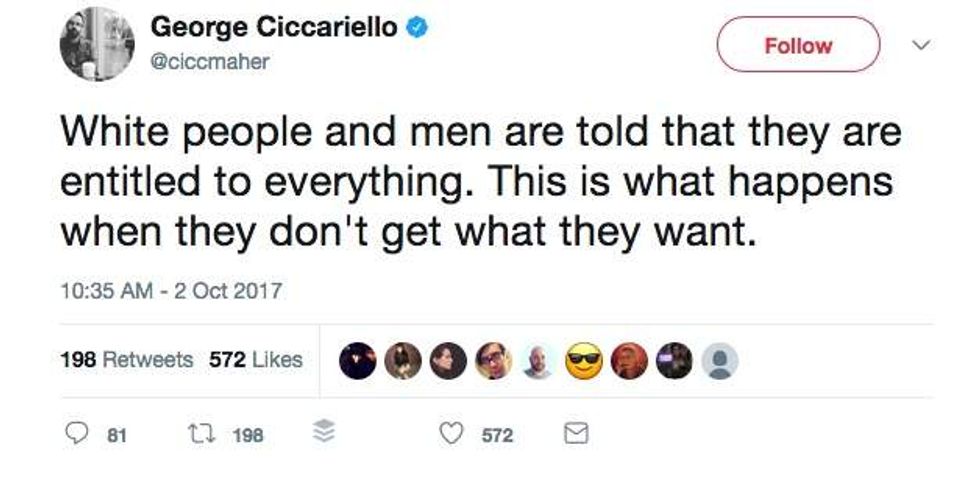 Image source: Twitter
He also called attention to the "narrative of white victimization" and suggested that the shooter — and people like him — believe they "deserve to own the world" and believe it's "being stolen from them."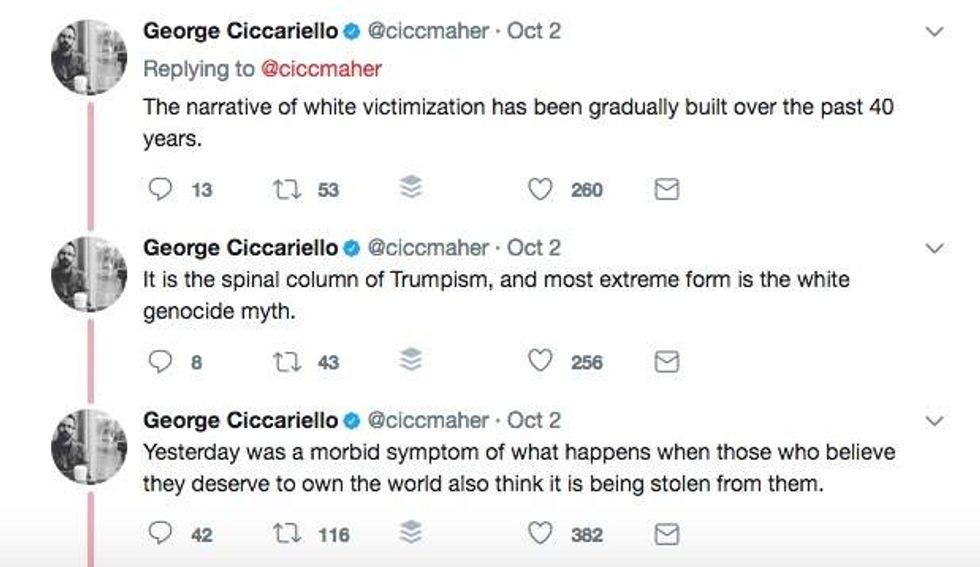 Image source: Twitter
But Ciccariello-Maher pounded down on the left as well, blasting "liberal escapism" that defaults to a "deafening chorus screeching 'gun control'" — even telling liberal politicians that it's the "height of delusion" to believe the Las Vegas shooter "wouldn't circumvent any gun law that you pass."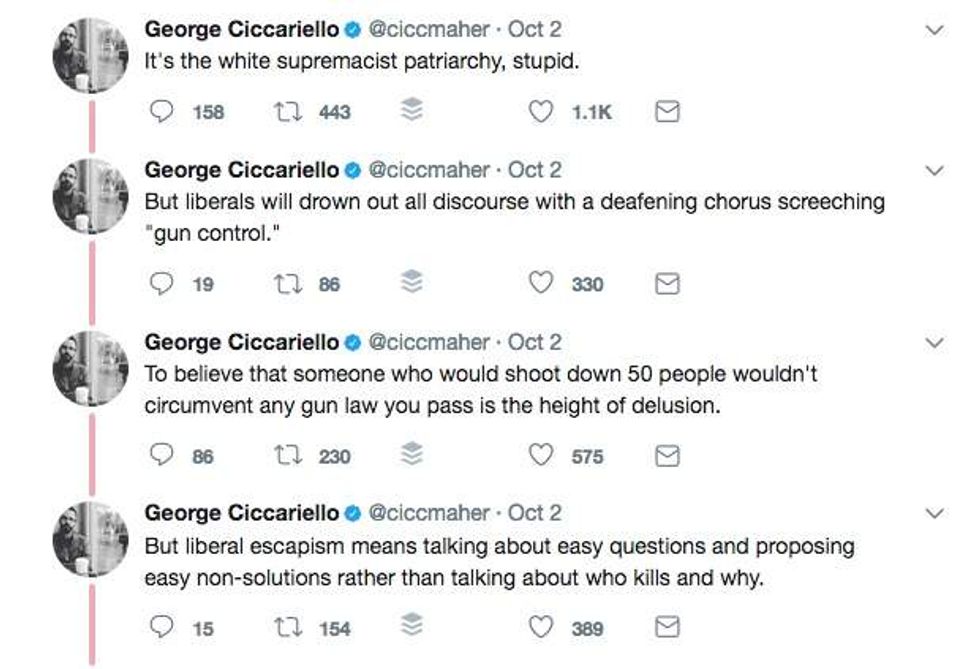 Image source: Twitter
He also said the gun lobby and the anti-gun lobby both are "racist as f***":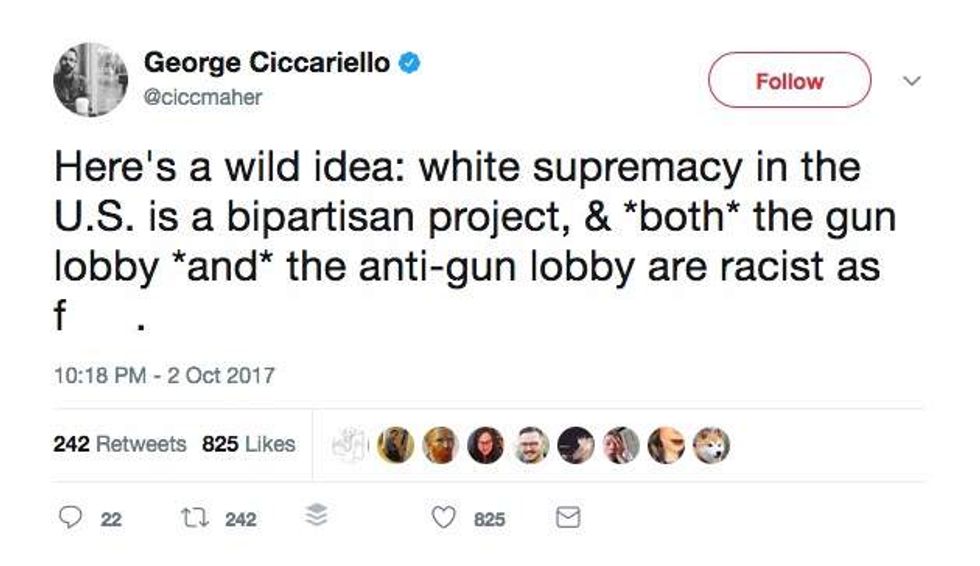 Image source: Twitter, redacted
Ciccariello-Maher also stirred up controversy this past spring, tweeting that he wanted to "vomit" after watching a first-class passenger give up his seat to a uniformed solider. The professor's comments were blasted by the former Navy SEAL credited with killing Osama bin Laden.
Drexel reportedly put together "a special committee of inquiry to investigate" Ciccariello-Maher's "extremely damaging conduct."
(H/T: The College Fix)