What happened?
Police said Jernalen Coleman, 17, and Lasupta Singletary, 18, arranged to meet Louise Ornduff and her 18-year-old son to buy a car from them, WTVT-TV reported.

The meeting happened Monday night at a bank parking lot in Clearwater, Florida, WTVT said.

Coleman and Singletary brought guns with them, police told WTVT.

The pair demanded the keys to the Hyundai Veloster that Ornduff's son Kalaeb had been driving, WFTS-TV reported.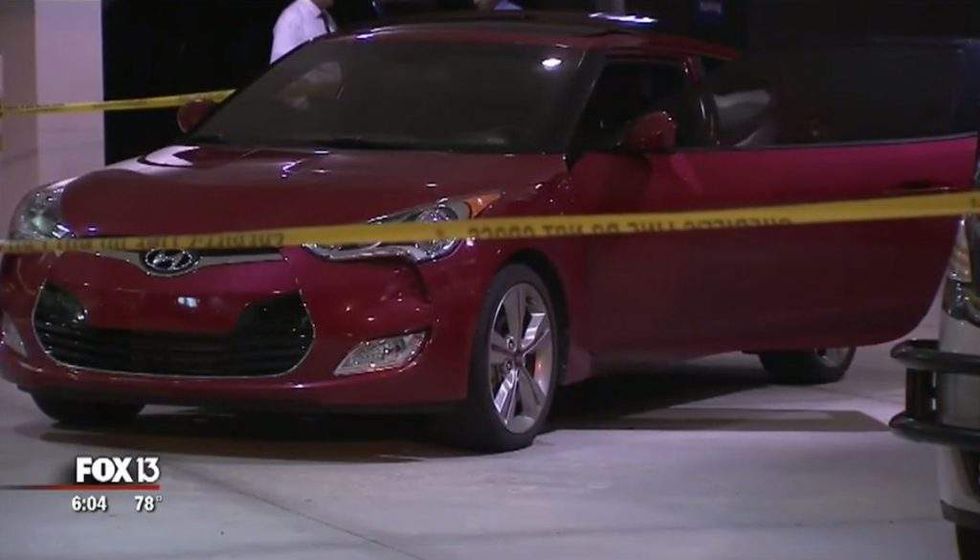 Image source: WTVT-TV video screenshot
As Coleman and Singletary were taking off in the Veloster, Louise Ornduff pulled out her own gun and fired a shot, hitting Singletary, WFTS said.

Coleman drove to a hospital where Singletary was pronounced dead, WFTS added.

Coleman was charged with armed robbery and second-degree murder because police said he was committing a felony when Singletary was killed, WTVT reported.
What are police saying about the woman who fired the shot?
"There's no speculation that she fired a weapon in the course of an armed robbery," Deputy Clearwater Police Chief Eric Gandy told WTVT. "The timeline is going to be critical in determining when that shot was fired and what the threat was at the point the shot was fired."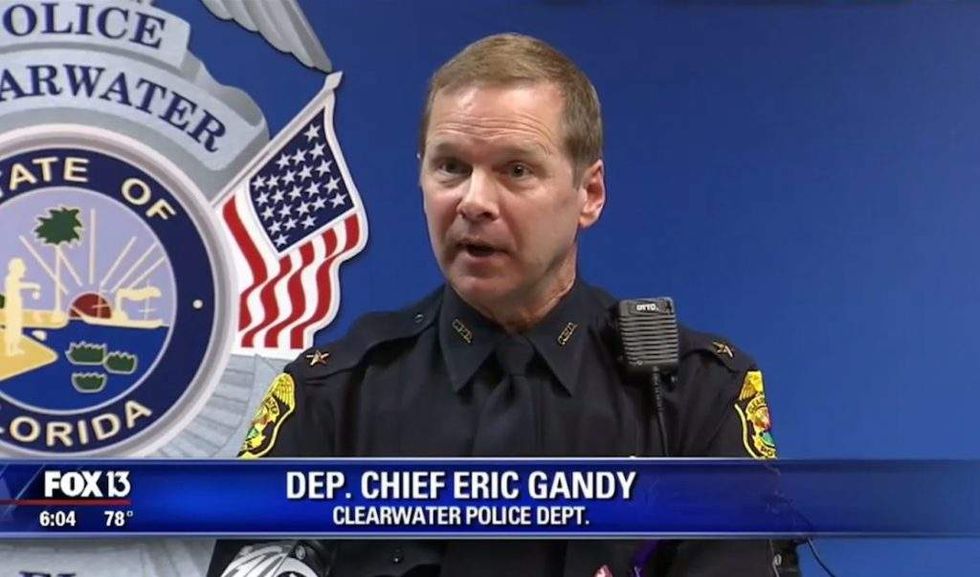 Image source: WTVT-TV video screenshot
What does an attorney not connected to the case have to say?
"What they'll be doing is looking at surveillance videos, talking to witnesses to see when that shot was fired, how far the vehicle was when the shot was fired to determine if self-defense is actually a valid defense here," criminal defense attorney Anthony Rickman told WTVT.
What are police saying about the car thieves?
They said both have criminal histories, WFTS reported.

Authorities charged Singletary in a gun burglary caught on camera in Zephyrhills, WFTS said it learned six months ago.

"Based on their history, which you can see before you, and the fact they were engaged in an armed robbery, leads ... to their character, I would say," Gandy told WFTS.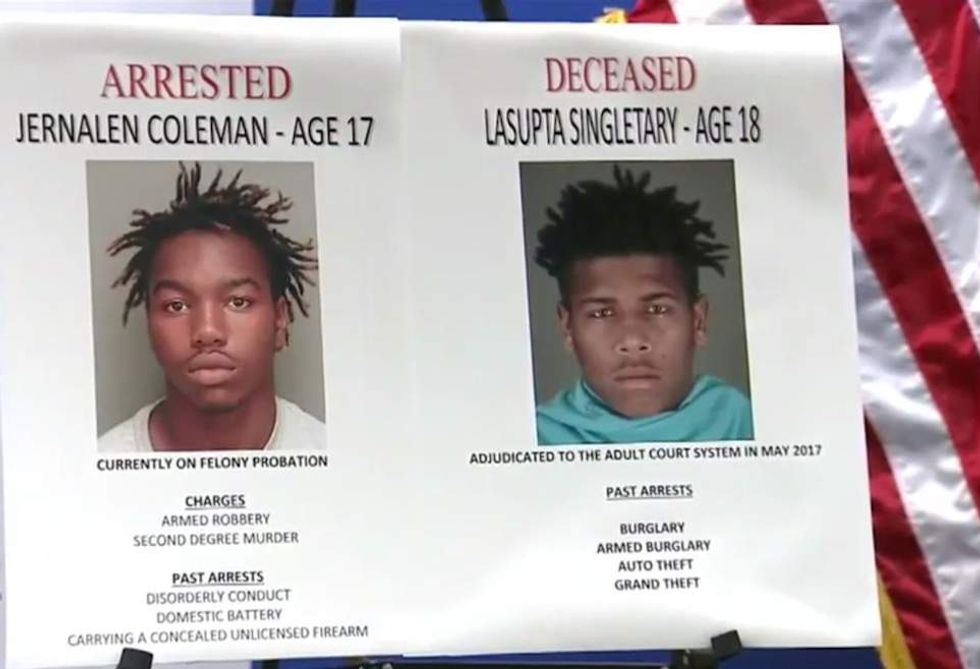 Image source: WTVT-TV video screenshot
Is the woman who fired the shot talking?
WTVT said it went to Ornduff's home but found a note on the door that read, "No comment, do not disturb."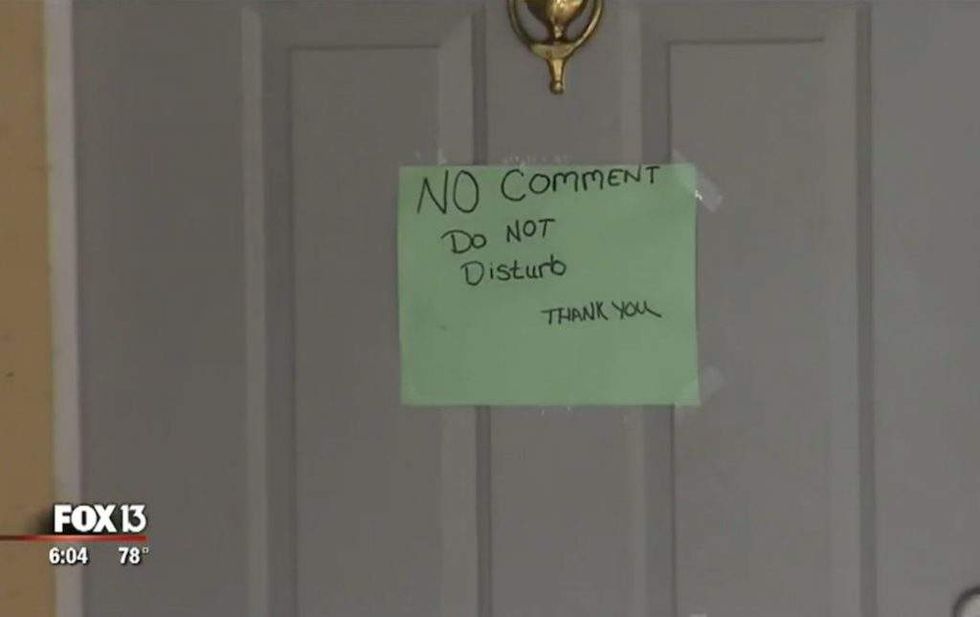 Image source: WTVT-TV video screenshot
Here's a video report from WTVT: