An 82-year-old Florida grandmother had just withdrawn cash from a Tarpon Springs bank Monday morning when a woman approached her and demanded money, police told WFLA-TV.
But Mary Barrineau wasn't about to play the victim — even after police said the culprit snatched her purse from the backseat of her car and ran off, WTVT-TV reported.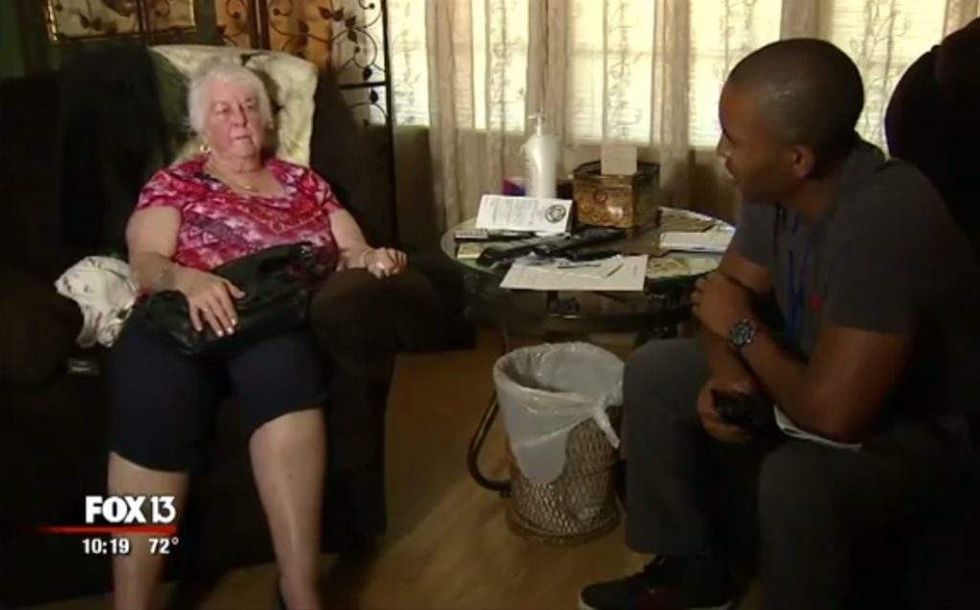 Image source: WTVT-TV video screenshot
"You have to fight," Barrineau told WFLA. "You can't just let them take advantage of you and steal your money. So I took care of business."
Did she ever.
Barrineau told WFLA she ran after the woman — and then unleashed fury.
"I tackled her in the car," Barrineau told WFLA. "She said, 'Let me alone. I am going to have your money.' I said, 'No, you're not,' and I shoved her down and started scratching her face."
Barrineau said she held the crook by her blouse "real tight" — which apparently was unwelcome.
"She said, 'You're hurting me, you're hurting me, let me go,'" Barrineau recalled to WFLA, adding to the station her unflinching reply: "That is just too bad, and I'm going to hang on."
What's more, WTVT said the suspect even threatened to have a gun — but Barrineau refused to back down.
"I've always been a scrapper," she told WTVT.
Barrineau had called for help, and two people called 911, WFLA said, adding that they used their vehicles to block in the suspect until police arrived.
And Barrineau? She just kept holding on to the woman until cops showed up and placed the suspect into handcuffs, WTVT said.
Turns out Barrineau had an extra incentive to get her purse back — inside it was over $1,000 she needed for her son's medical care, WTVT reported.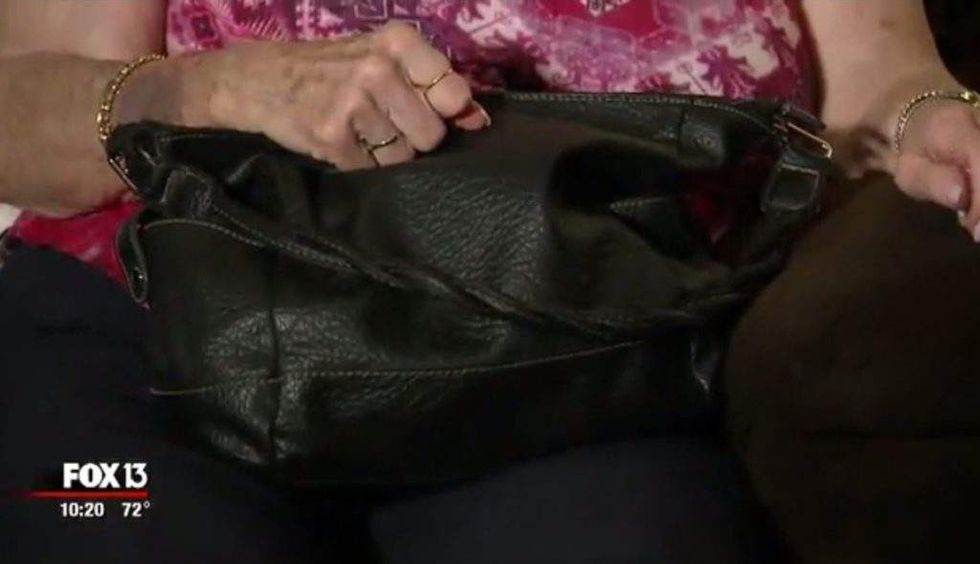 Image source: WTVT-TV video screenshot
"That's what he gets for his disability," she told the station, "and no nobody's going to take that."
Jennifer Kearin went to jail and faces an armed robbery charge and probation violation, WTVT said.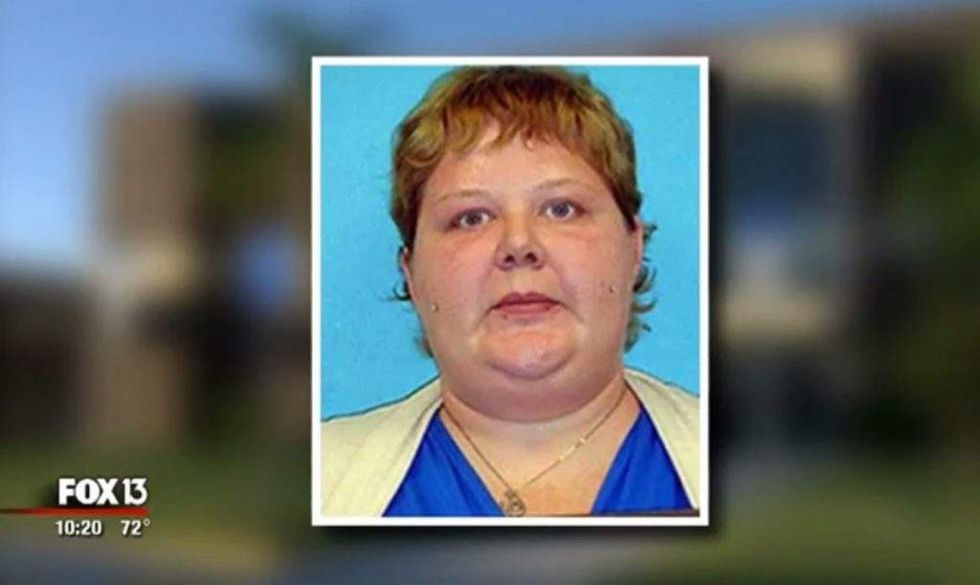 Image source: WTVT-TV video screenshot
Would Barrineau do it over again?
You bet, she said. Even though Barrineau told WFLA, "I guess was scared without realizing I was scared. I had to fight for my rights."
Barrineau also told WTVT she had a message for her assailant: "I hope you learned a lesson that you can't go around taking this that doesn't belong to you."