A Democratic school board chairman in Virginia is drawing attention after he called Republican President Donald Trump a "bonafide [sic] idiot" and made it clear that students and employees are free to not stand for the national anthem and Pledge of Allegiance.
Ryan Sawyers of the Prince William County School Board added in his Monday tweet that "there will be no action taken against you for choosing to not stand or participate" and that "you are safe in PWCS."
Sawyers was reacting to a tweet from Trump criticizing Oakland Raiders running back Marshawn Lynch who didn't stand for the national anthem over the weekend in a game played in Mexico City — but got on his feet for the Mexican anthem.
Asked why he put out his tweet, Sawyers told WTTG-TV, "I didn't put it out. I certainly maybe have raised an elevation with my tweet, which I certainly didn't expect to get the attention that it did."
It should be noted that Sawyers is running for U.S. Congress in Virginia's 1st Congressional District, the station said, adding that the primary election is June 12.
"But I find no shame in making sure students and families know what their rights are in the school system," he said to WTTG.
"This isn't Ryan Sawyers' opinion on governance here," he noted to the station. "This is something that is established in the First Amendment to the Constitution, something that I take a lot of pride in."
Sawyers also tweeted a 2003 county regulation saying that standing for the Pledge of Allegiance "is not compulsory and shall be provided through school-wide participation using the intercom or through individual teachers who may desire to lead their class in the pledge," WTTG reported.
"Students, football players, everyone has a right to certainly a peaceful demonstration of their First Amendment rights, and I think it is important that our employees and students know that."
Reactions to Sawyer's tweet seemed decidedly against it: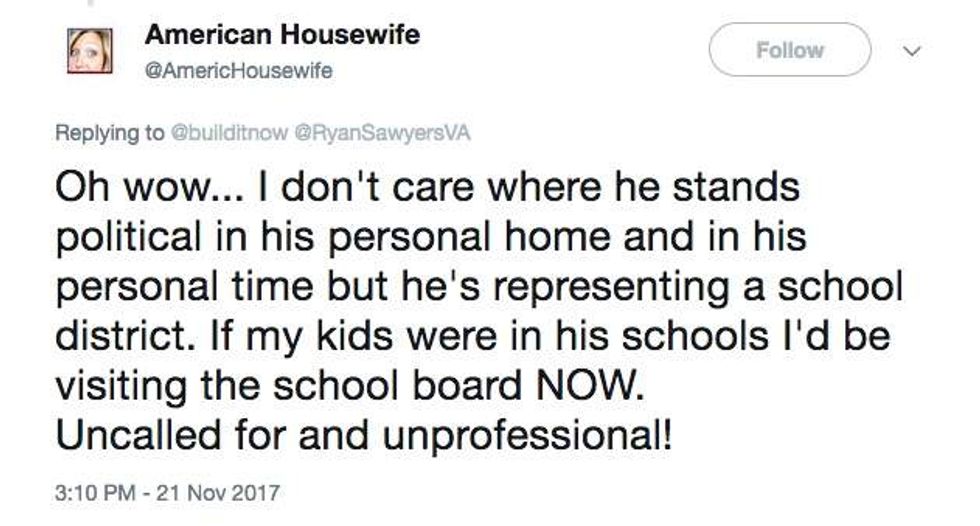 Image source: Twitter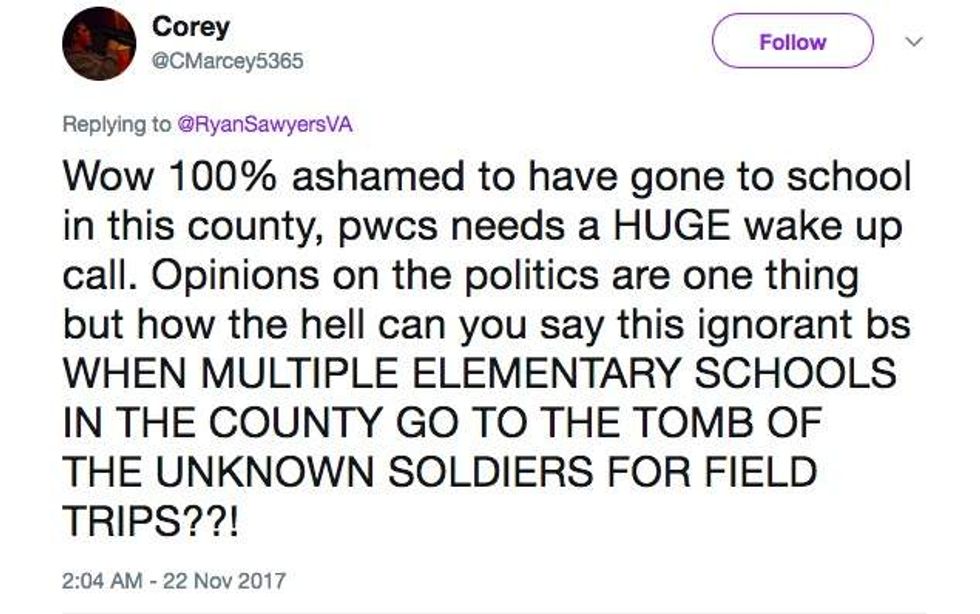 Image source: Twitter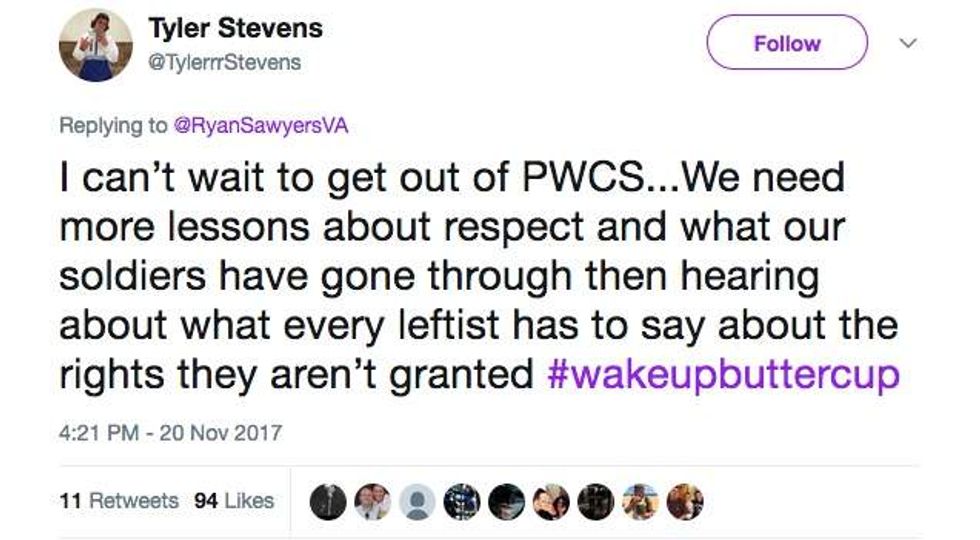 Image source: Twitter
This writers' perspective
So, a Democratic school board chairman running for U.S. Congress posts a tweet ripping Trump and backing existing policy allowing anthem and pledge protests — and then says he didn't expect his words to get the attention they did?
Sounds about right. Surely Sawyer has no interest in getting his name out there as the 2018 election comes around the bend. He's merely fighting for his students and staffers. Yup.