A group of ATV riders took video of themselves illegally cruising down a street in Washington, D.C., and taunting and laughing at police following close behind them.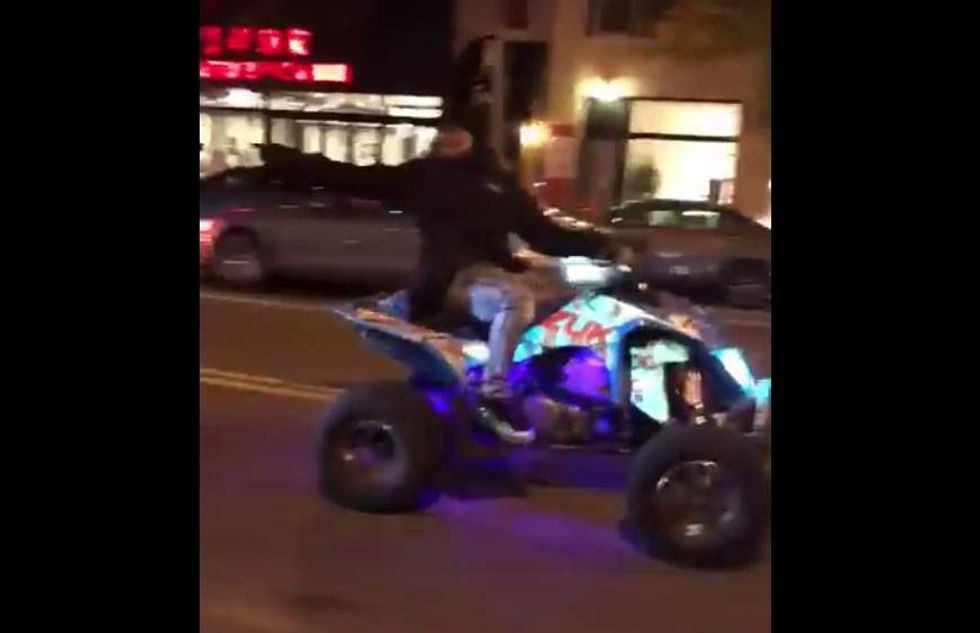 Image source: YouTube screenshot
You see, there's a "no chase" policy for district police, which would seem to embolden such behavior — and despite growing concerns about ATV and dirt bike riders filling city streets, performing dangerous maneuvers and putting the public at risk.
What's worse about this latest incident is that an officer on a bicycle appeared to have had enough, rode right up behind one ATV and jumped off his bike in attempt to grab the rider —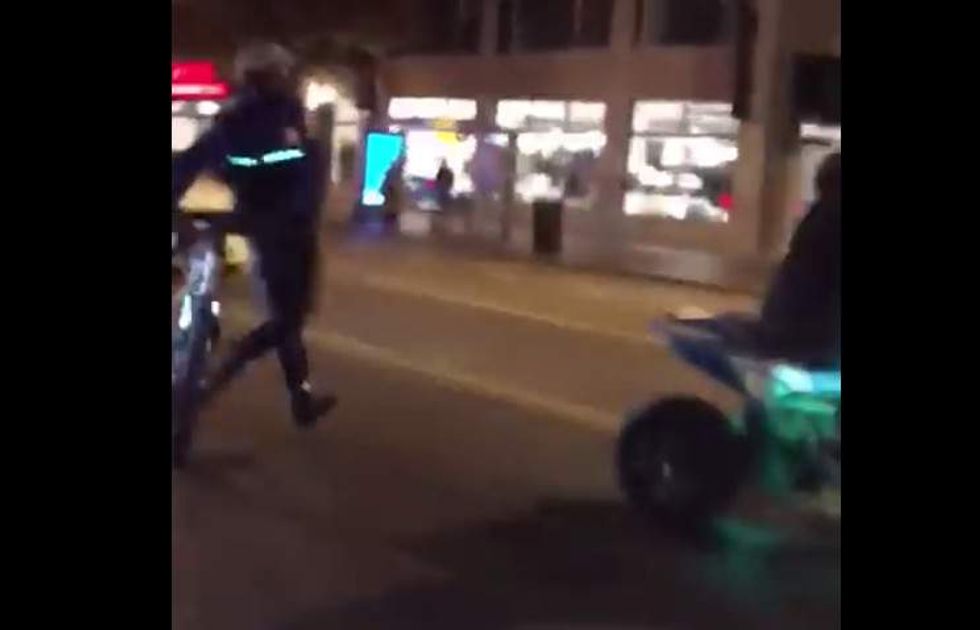 Image source: YouTube screenshot
— but then fell to the street.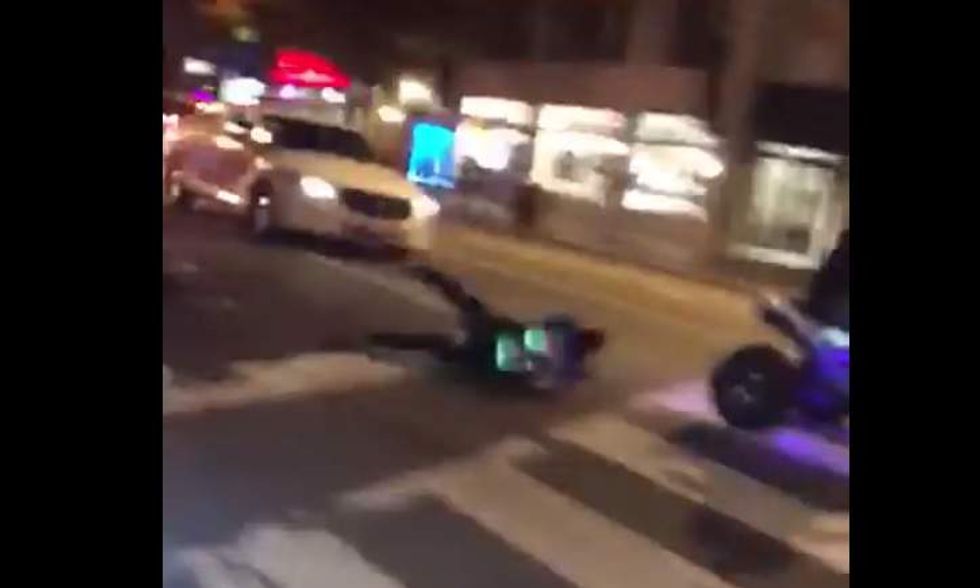 Image source: YouTube screenshot
As you can imagine, the cackling from the ATV enthusiasts intensified greatly as the pack rode off unscathed.
Here's the clip. (Content warning: Rough language):
When asked about the video, D.C. Mayor Muriel Bowser told WTTG-TV that "our policies are clear around illegal ATV use."
D.C. police said the officer — who suffered minor injuries — didn't violate the no-chase policy, and the police are standing behind his actions, the station reported.
"The illegal activity of the ATV riders consistently places the public in danger and exhibits immature behavior," D.C. police told WTTG in a statement. "The Metropolitan Police Department appreciates the media assistance to help us identify and locate these subjects as we have received countless tips to bring these individuals to justice."
No arrests have been made in connection to the incident, officials told the station.
(H/T: Blue Lives Matter)