A community college administrator was charged with attempted theft and disorderly conduct after taking a conservative speaker's notes from the podium during a controversial event late last month at the University of Connecticut, the Hartford Courant reported, citing UConn police.
Catherine Gregory — the 33-year-old associate director of career services and advising at Quinebaug Valley Community College — turned herself in Sunday after learning police had a warrant charging her with attempted sixth-degree larceny and disorderly conduct, the paper reported.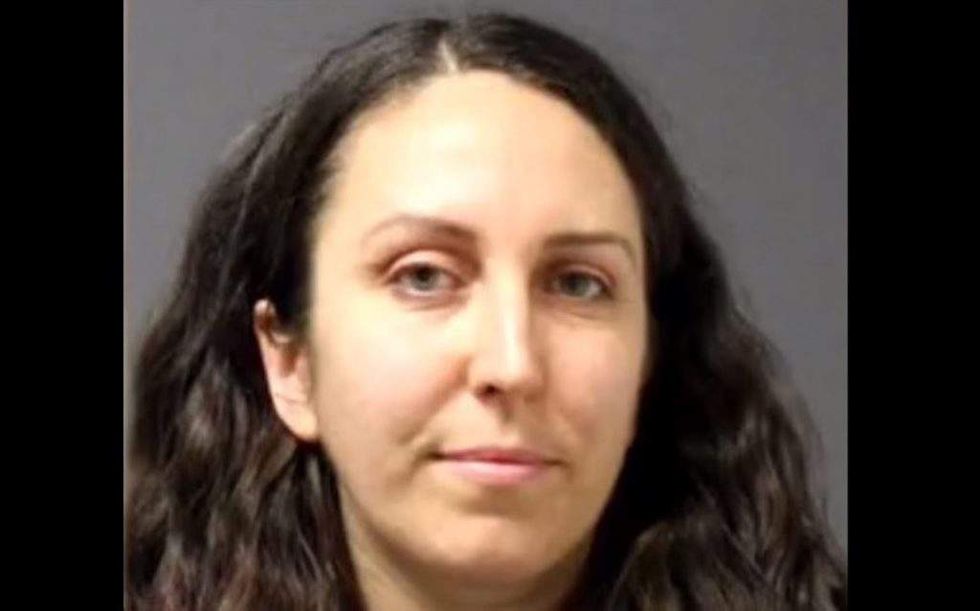 Catherine Gregory turned herself in on Sunday. (Image source: WTNH-TV video screenshot)
What does the arrest warrant say?
Video captured the entire incident at the speech titled, "It's OK To Be White."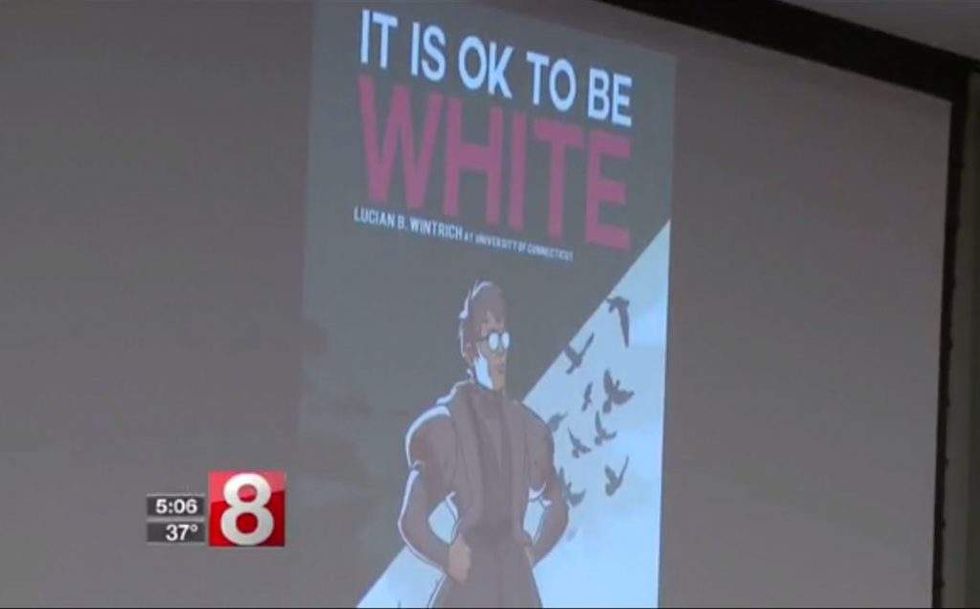 Image source: WTNH-TV video screenshot
After the confrontation, officers took Wintrich from the room. He was charged with second-degree breach of peace, the paper said, adding that the case against him was dropped.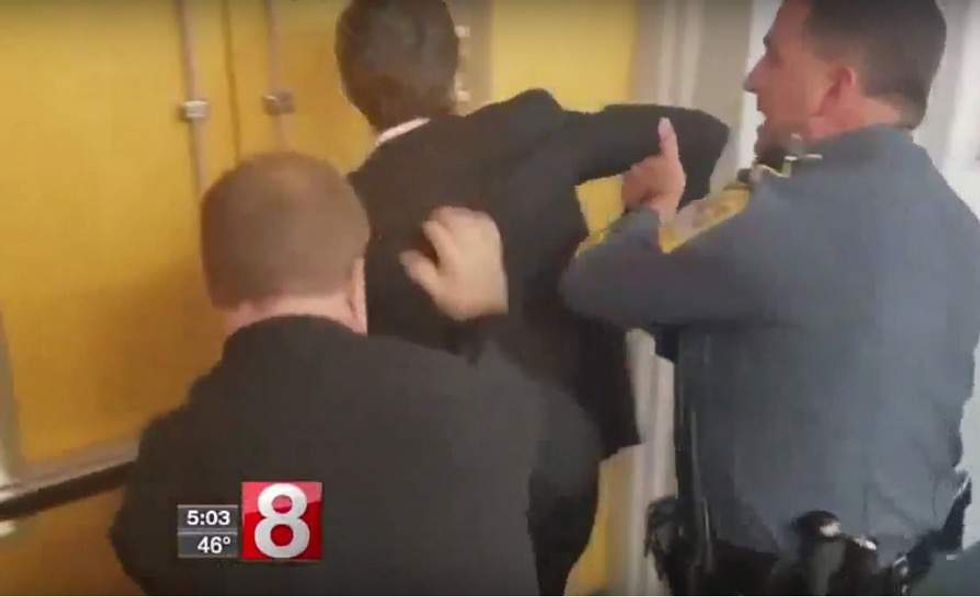 Image source: YouTube screenshot
What does Gregory's lawyer have to say?
What does Quinebaug Valley Community College have to say?
What else did the newspaper say?
(H/T: The College Fix)