Swarthmore College — an elite school just outside Philadelphia — is advertising a religion course set for next fall titled, "Queering the Bible."
The one-credit course will examine "queer and trans* readings of biblical texts" and "queer and trans* theoretical approaches" in order to show students "the complexity of constructions of sex, gender, and identity in one of the most influential literary works produced in ancient times."
In addition, the class "destabilizes long held assumptions about what the Bible — and religion — says about gender and sexuality."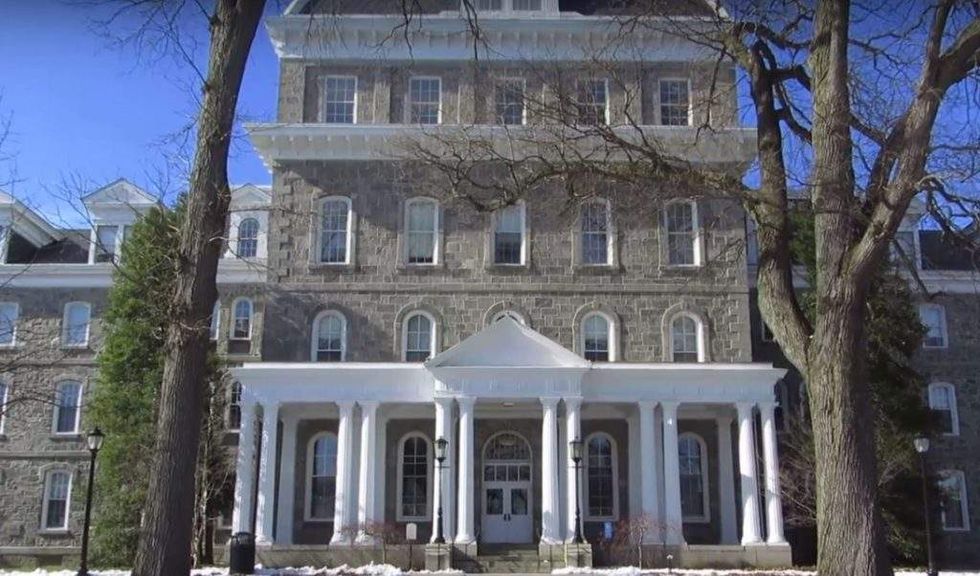 Images source: YouTube screenshot
"Queering the Bible" will be taught by Gwynn Kessler, an associate professor of religion. Kessler's faculty profile indicates her academic work is "situated within, and suffused with, postmodern, feminist, and queer theoretical approaches."
In addition, her "research focuses on rabbinic interpretation of Scripture, or midrash, and more specifically on rabbinic theology and rabbinic constructions of gender and identity," Kessler's profile also states.
The College Fix reported that repeated attempts to learn more about the course via phone and email from both Kessler and the Swarthmore religion department "were met with silence."
What else is the Swarthmore religion department teaching?
Besides "Queering the Bible," there's already a course called "Queering God: Feminist and Queer Theology," which asks the question: "The God of the Bible and later Jewish and Christian literature is distinctively masculine, definitely male. Or is He?"

The class also "examines feminist and queer writings about God, explores the tensions between feminist and queer theology, and seeks to stretch the limits of gendering-and sexing-the divine. Key themes include: gender; embodiment; masculinity; liberation; sexuality; feminist and queer theory."

Swarthmore also offered a class in the Spring 2017 semester titled, "Is God a White Supremacist?"
The college also made headlines last fall after a conservative student penned a column for the student newspaper and then said she received threats and was bullied on the internet more than 100 times.