After an 11-year-old girl said a man tried to cut off her hijab while she was walking to school, outrage grew in Toronto and throughout Canada last week.
The girl appeared with her mother and Toronto District School Board officials at a Friday news conference in her school during which she described what happened.
"This is terrible, and I do not like it, and I feel like this should stop," the girl said at the news conference.
When a reporter asked the girl what she "would say to that man if he's watching you right now," the girl answered, "What you're doing is way wrong, you should not act like this, and especially [because] I'm a kid."
Police said the allegation was being investigated as a possible hate crime, CBC News reported, adding that there was outcry from prominent officials, including Prime Minister Justin Trudeau.
What did police find out?
Toronto police announced Monday that the incident didn't occur, CBC News said.
"After a detailed investigation, police have determined that the events described in the original news release did not happen," police said, the station added. "The investigation is concluded."
Police spokesperson Mark Pugash added to CBC News that "investigators worked extremely hard since the allegations on Friday" and "gathered evidence from a variety of sources" that led to their findings.
What will happen to the girl?
The girl who reported the incident will not face any legal consequences, Pugash added to the station.
How did Trudeau react to the findings?
Trudeau said Monday he's relieved the incident didn't occur — and still emphasized the instances in which they do take place.
"We have seen an unfortunate pattern of increased hate crimes in past months directed toward religious minorities, particularly toward women," the prime minister told CBC News.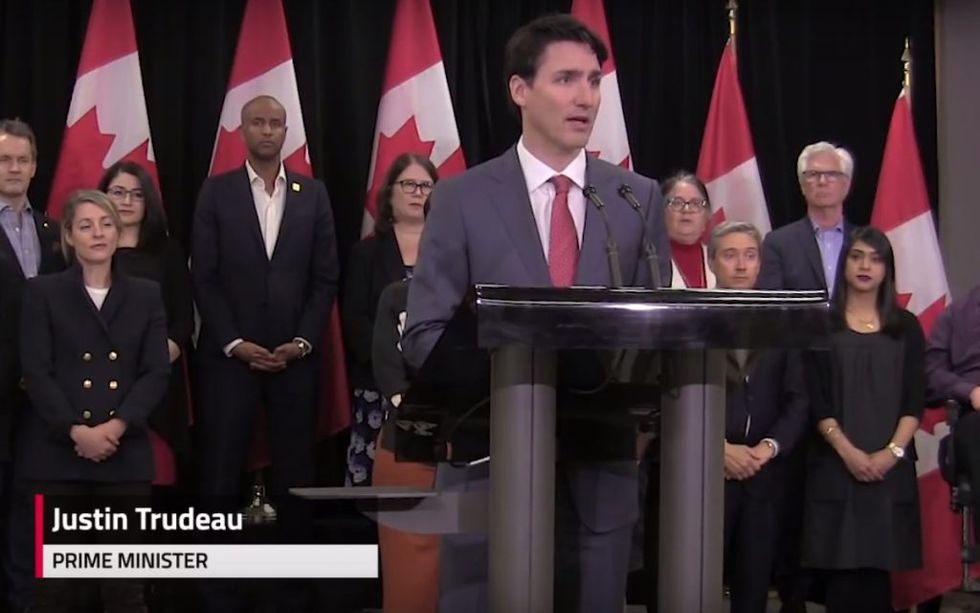 "We are a country that defends freedom of religion, freedom of expression, and people's rights to go to school without being fearful or harassed," Trudeau added to the station. "This is fundamental to who we are."
What did a human rights advocate have to say?
Amira Elghawaby, an Ottawa-based human rights advocate, told CBC News she was saddened that the girl's story was untrue, since that may enflame "those who do hold discriminatory views of Muslims."
This writer's perspective
TheBlaze has reported on similar hoaxes:
A Louisiana college student made up a story about two white men stealing her wallet and hijab in November 2016.
A Michigan college student made up a story about a white man demanding she remove her hijab or he'd set her on fire with a lighter in November 2016.
A New York City college student made up a story about three drunken white men harassing her on a subway and trying to pull off her hijab in December 2016.
It's one thing for officials to react with relief that this latest claim in Toronto didn't happen and also to hope that it won't detract from legitimate attention being paid to real incidents, but two major problems remain.
First, Trudeau more than likely knows about such hoaxes, and he should have tempered his initial remarks with that caveat in mind. Instead the far-left prime minister essentially treated the allegations as true from the start, and that reinforces a view that those of his political ilk are wearing kid's gloves in the face of such embarrassing hoaxes.
Second, the human rights advocate who actually was saddened that the incident didn't occur should realize — like Trudeau — that the problem, in fact, may not be originating from those who "hold discriminatory views of Muslims" but rather from those who fabricate hate crimes.