CNN reported Wednesday that it obtained an email indicating that FBI official Peter Strzok was much more involved in the investigation into former Secretary of State Hillary Clinton's private email server than previously known.
Here's what the email revealed
CNN reported that Strzok, who was demoted from the Russian investigation because of anti-Trump texts he had sent on his phone, had written the statement former FBI Director James Comey sent to Congress about the FBI reopening its investigation into Clinton before the election.
The email from Strzok was titled, "Draft of Congressional notification," and includes a first draft of the letter sent to Congress.
Why is this important?
That Strzok, who was accused of bias against then-candidate Trump, drafted the letter to Congress that many credit for damaging Clinton's campaign prior to the election bolsters counter-claims from those that he could be objective in the execution of his official duties.
CNN also reported that sources indicate Strzok was supportive of the reopening of the investigation after the discovery of Clinton emails on Anthony Weiner's computer.
Here's the content of the email: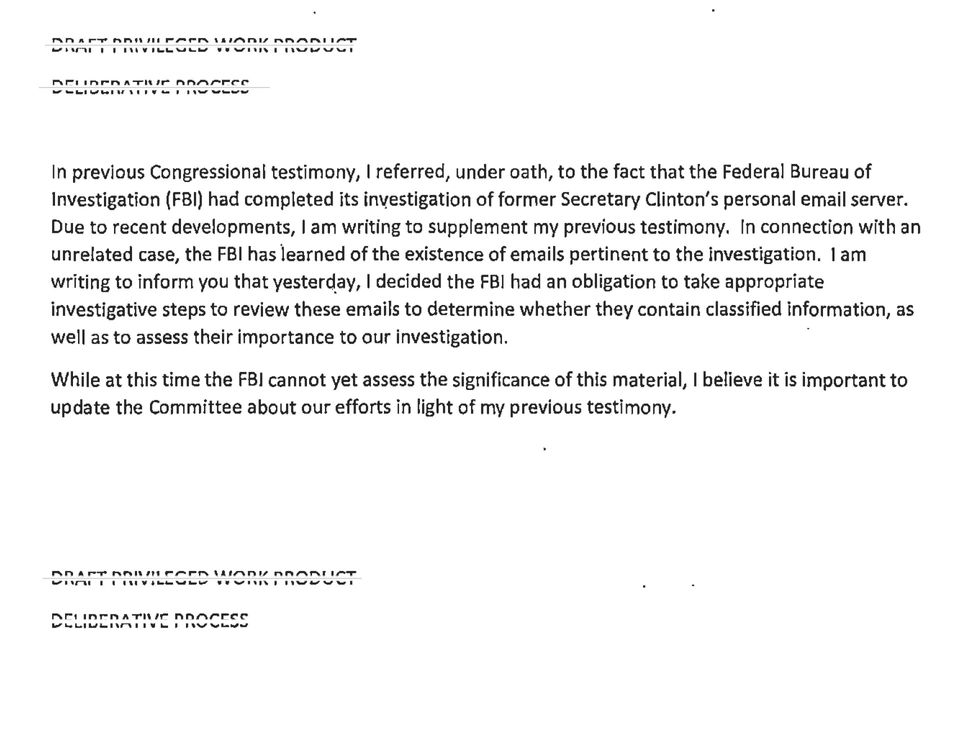 Strzok's texts to Lisa Page, an FBI lawyer, are being used by Trump allies to evidence their claims that the FBI is corrupt and biased against the president.