Surveillance video caught the heartbreaking moment a 6-year-old girl ran up to a Milwaukee County bus screaming about her mother in the middle of the day last month.
"My mommy! Mommy!" she cried out as the bus doors opened before running aboard.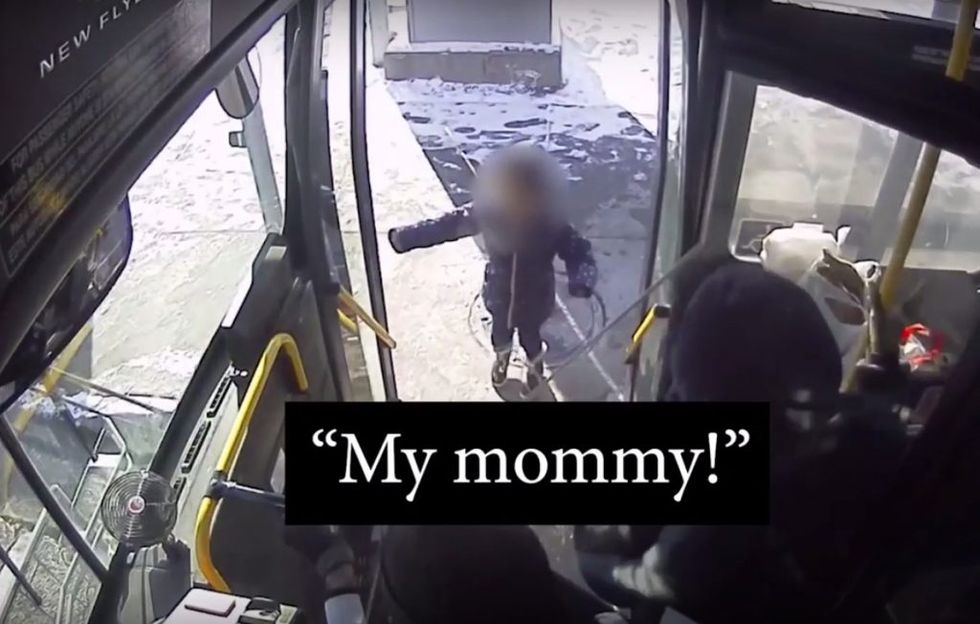 Image source: YouTube screenshot
Bus driver Michelle Mixon was stopped at a red light at 76th and Mill Road — and immediately picked up the little girl and was soon holding her in her lap in the driver's seat.
Turns out the girl's mother was having a seizure and had fallen to the snowy pavement near the bus, and the girl was suddenly all alone before she ran to Mixon. As an ambulance sped toward the scene, other passengers kept the woman comfortable — one man took off his coat and tried to use it to warm the girl's mother.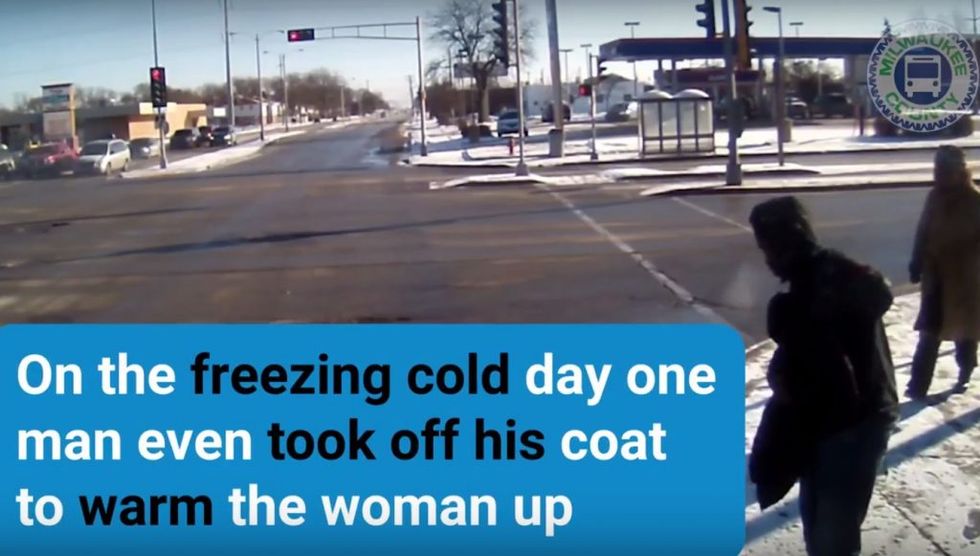 Image source: YouTube screenshot
"I'm scared," the girl sobbed.
"OK, I know sweetie, I know," Mixon replied in a comforting tone as she held her, later assuring the girl that "they're going to take care of her."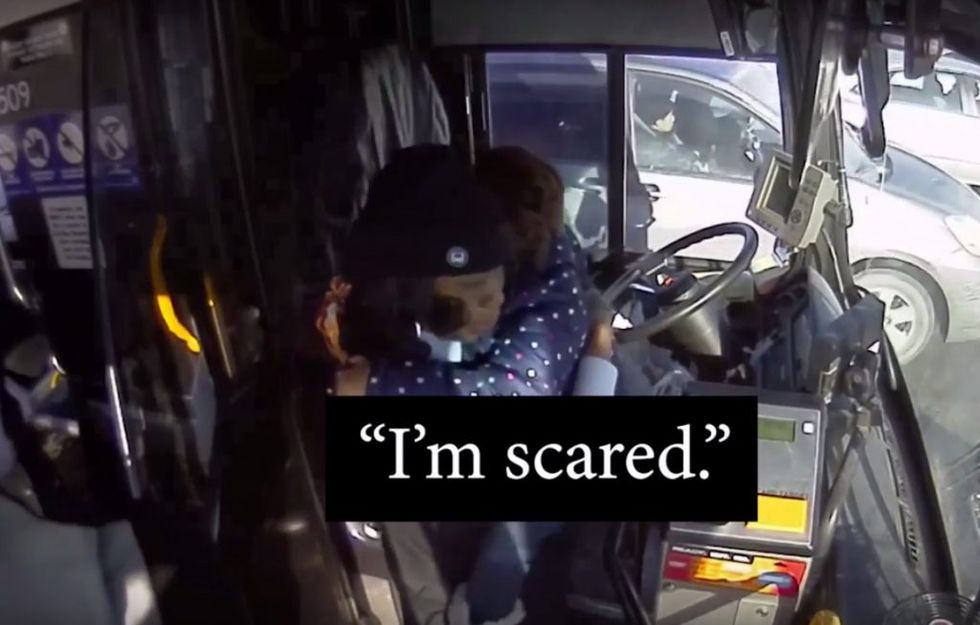 Image source: YouTube screenshot
Mixon stayed with the girl through the entire episode, even carrying her out of the bus and walking her up to the ambulance after emergency workers placed her mother on a stretcher and inside the vehicle.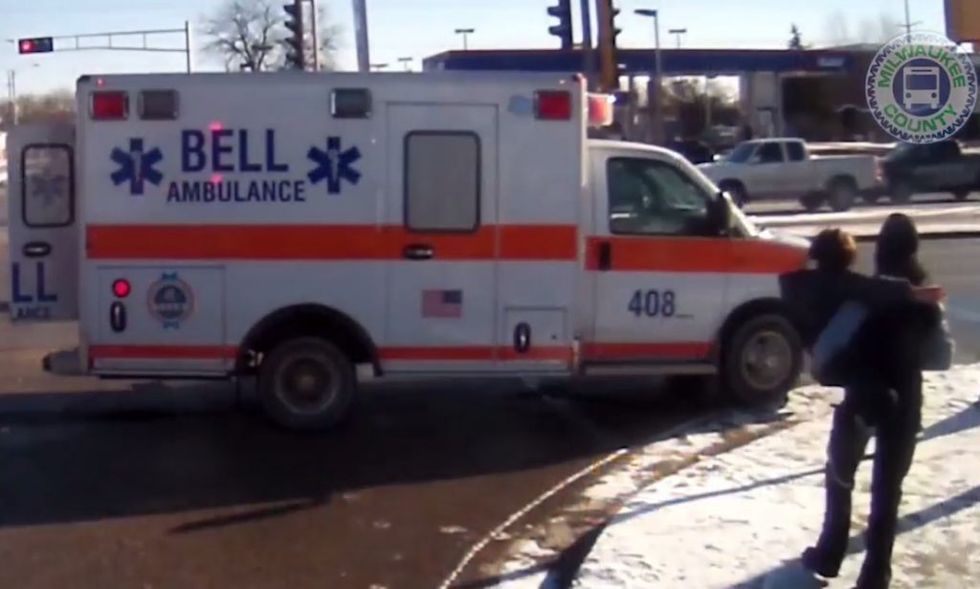 Image source: YouTube screenshot
A mother — and grandmother — herself, Mixon has been driving for the Milwaukee County Transit System for 21 years and told her organization the event was easily the most memorable and emotional circumstance she's been through.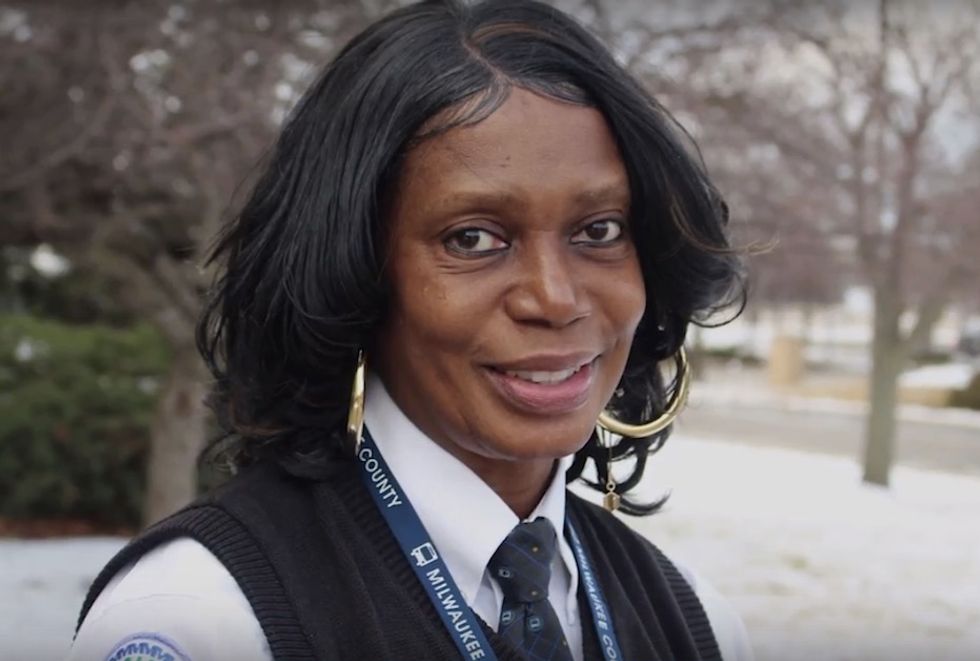 Michelle Mixon (Image source: YouTube screenshot)
More from the Journal Sentinel:
[Mixon] joins the ranks of drivers such as Tayetta Currin who helped a pregnant woman in labor on Christmas Eve, Karen Martinez who reunited a lost, cold boy with his family and Carlos Nunez who ran for help when his passenger suffered a heart attack.
Here's the clip: