Law enforcement arrested a 14-year-old California boy after he reportedly took great — great — lengths to impersonate an officer.
The unidentified minor was reportedly pretending to be a San Bernardino County Sheriff's deputy when he was caught driving around on Tuesday in a Ford Explorer outfitted with flashing blue and red lights and donning an outfit that a sheriff's deputy might wear.
What are the details?
A local resident was responsible for notifying law enforcement of the teen's suspicious behaviors after the boy reportedly visited the resident's home on a bogus domestic disturbance call.
"The homeowner informed him there was no problem and they had not placed a call to the police," press release regarding the incident read. Afterward, the resident contacted authorities about the bizarre incident.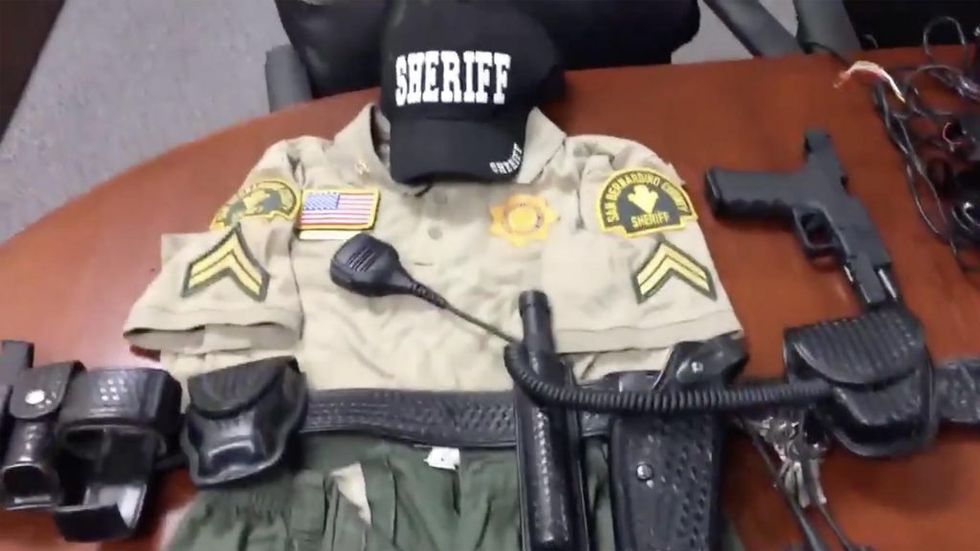 (Twitter video screenshot)
The outlet reported that the teen was already on probation when Sgt. Jeff Monroe saw the teen's Explorer and pulled it over.
"He is wearing what appears to be one of the types of uniforms our deputies wear," Victorville sheriff's station spokesperson Mara Rodriguez told The Sun.
According to the press release, the Explorer didn't even have plates.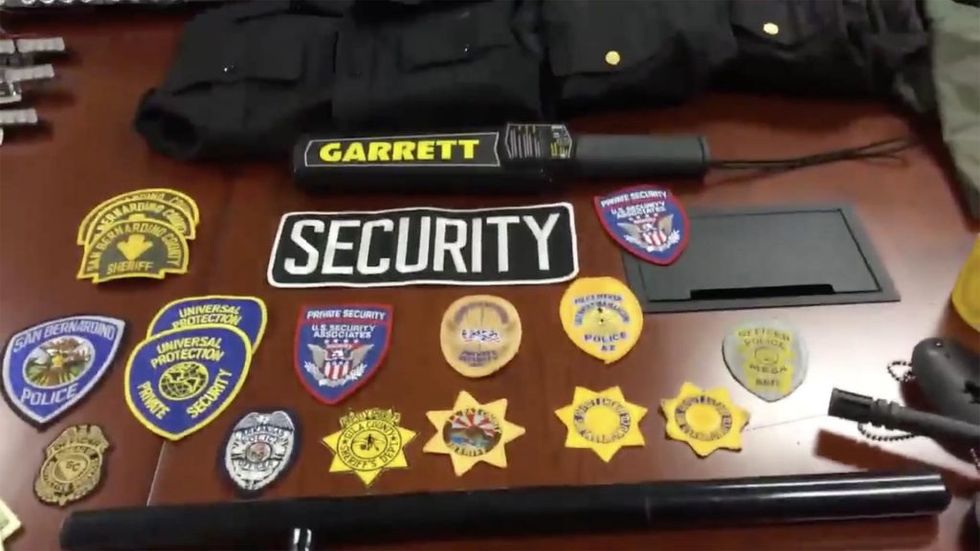 (Twitter video screenshot)
The teen reportedly conducted false investigations and pulled residents over for fake infractions, among other accusations. One one occasion, the teen reportedly pulled over a female driver and let her off with a "warning."
Law enforcement also discovered a stockpile of fake weapons, ballistic vets, and other police-related paraphernalia such as badges, patches, and a wig at the suspect's home after an investigation.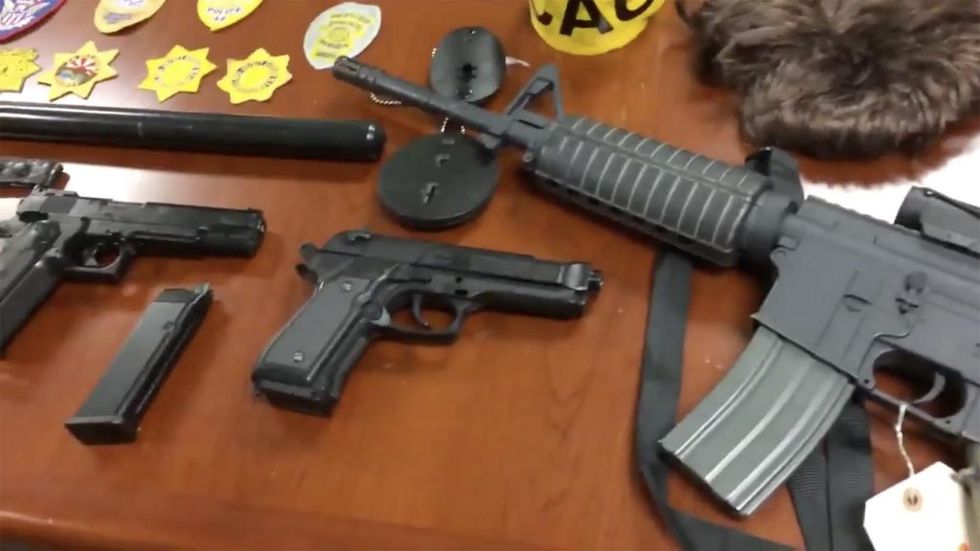 (Twitter video screenshot)
Authorities later discovered that the vehicle belonged to the suspect's great-grandmother, with whom the teen lives.
The teen was booked at High Desert Juvenile Detention Center.
14-year-old juvenile arrested for impersonating a deputy sheriffhttps://t.co/0AMOLkF0qd pic.twitter.com/pW1isXneK9

— San Bernardino County Sheriff (@sbcountysheriff) March 7, 2018