A Southern California homeowner told police he woke up to his dogs barking around 1 a.m. Sunday, looked out a window and saw a man standing by his truck.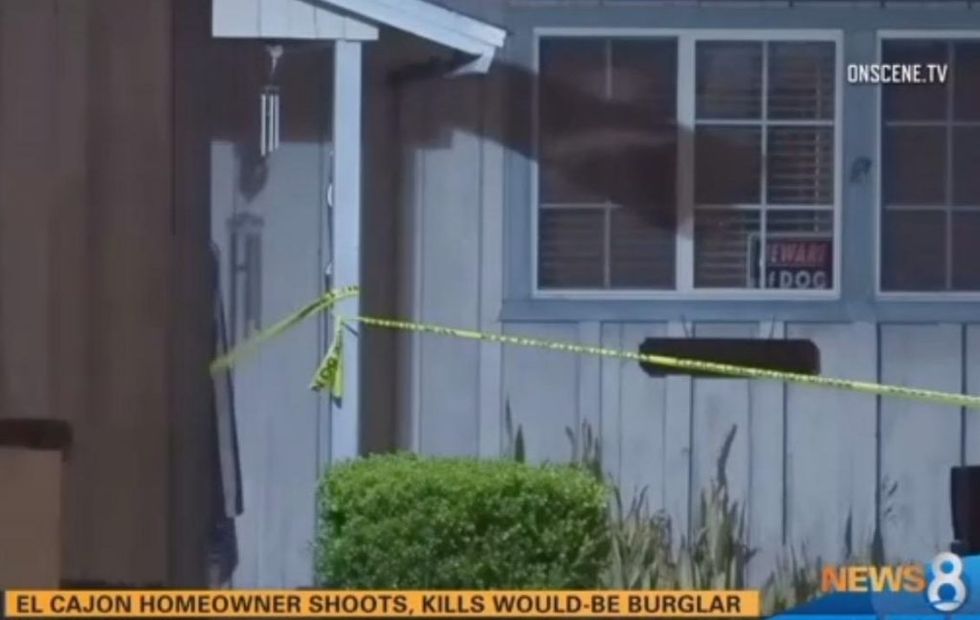 Image source: KFMB-TV video screenshot
"Concerned it was [being] broken into, he went to his bedroom, retrieved a firearm and went outside to confront whoever was outside by the truck," El Cajon Police Lt. Walt Miller told KFMB-TV.
On his way outside, the homeowner told investigators he heard glass breaking, the station added.
"A confrontation between the two of them ensued — we're not sure what that was," Miller told KFMB.
The homeowner fired at least three shots from a handgun — with at least one of them hitting the suspect, Miller added to the station.
The would-be burglar got into his own vehicle and drove away — but didn't get very far, hitting several parked cars before crashing in front of a different home, KFMB said.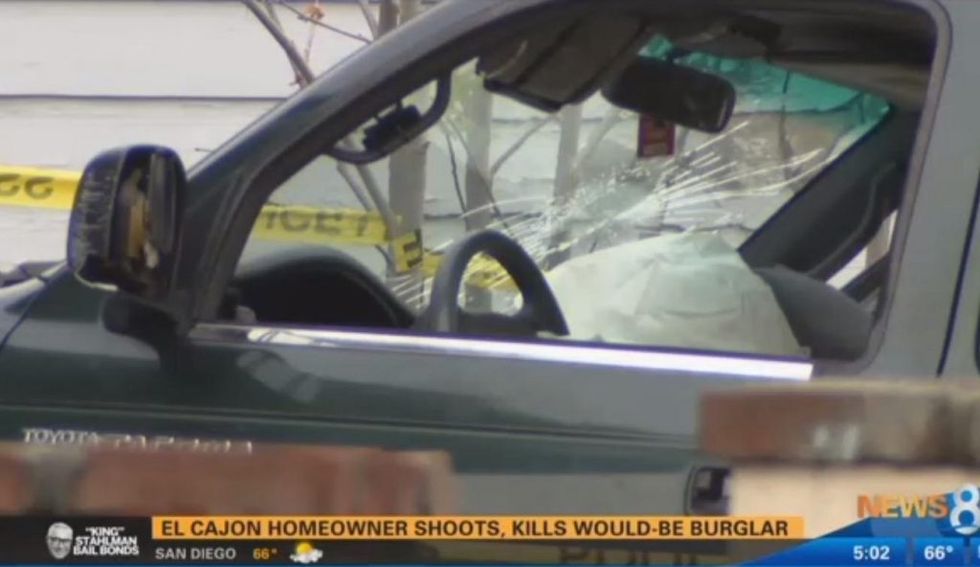 Image source: KFMB-TV video screenshot
Paramedics pronounced the suspect dead at the scene from a gunshot wound, KFMB said. He was 32 years old, KSWB-TV reported.
What happened to the homeowner?
As of Sunday night, the homeowner was not under arrest or facing charges for shooting, KFMB reported.
"The homeowner is cooperative with us, and we are continuing the investigation at this time," Miller told the station.
What warning did police issue to would-be crooks?
"This is the United States. There are a lot of homeowners that own firearms," he told KFMB. "So, that's always a possibility that a home a suspect may be breaking into or vehicle a suspect may be breaking into, they should take into account a firearm may be in that person's house."
Miller added to the station that he's been to the street where the shooting took place only twice in his 30-year career, calling the neighborhood "very quiet" in general.
What did neighbors have to say?
"I've never in real life been anywhere near a gunshot, and that to happen on the street is very alarming," resident Mariana Ritchie told KSWB. "And my brother was saying this morning like maybe we should get a gun, I mean what if someone tries to break into our house?"
Neighbors told KSWB they don't believe the homeowner — who they said appeared shaken by the incident — acted unlawfully.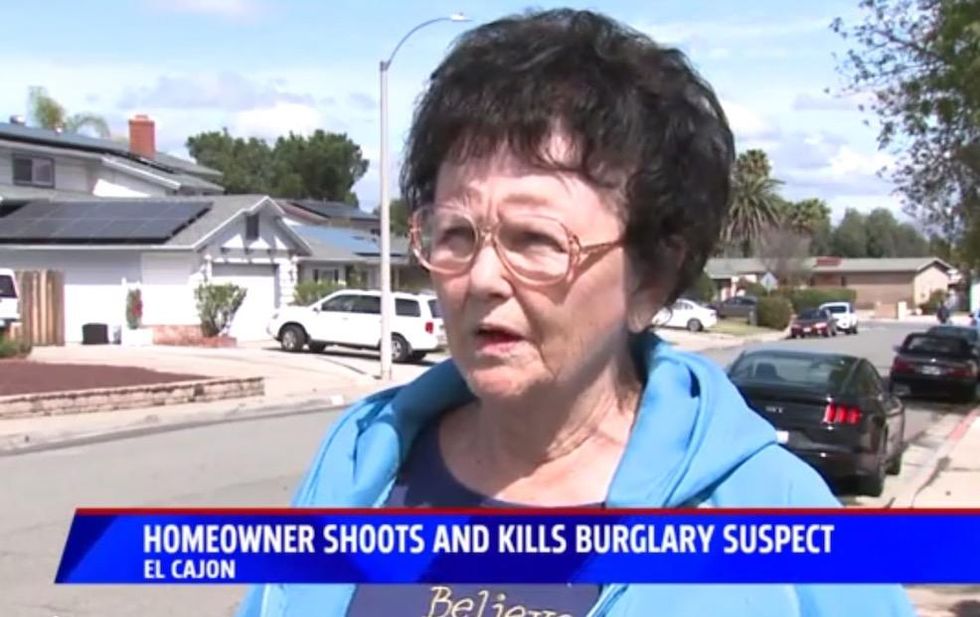 Neighbor Sharon Badger (Image source: KSWB-TV video screenshot)
"We have the right to protect our own," neighbor Sharon Badger told KSWB. "We have a right to protect our family."