Transgender weightlifter Laurel Hubbard — a biological male who made headlines after deciding to compete as a woman and proceeded to win two silver medals for New Zealand at a world championship in December — suffered a career-ending arm injury Monday during the Commonwealth Games.
The Guardian reported that Hubbard was expected to win the competition — and led the standings in the 90+kg (198+ pounds) division with a lift of 120kg (264.5 pounds). But Hubbard suffered an arm injury after attempting a 132kg (291 pounds) lift and was forced to withdraw, the outlet reported.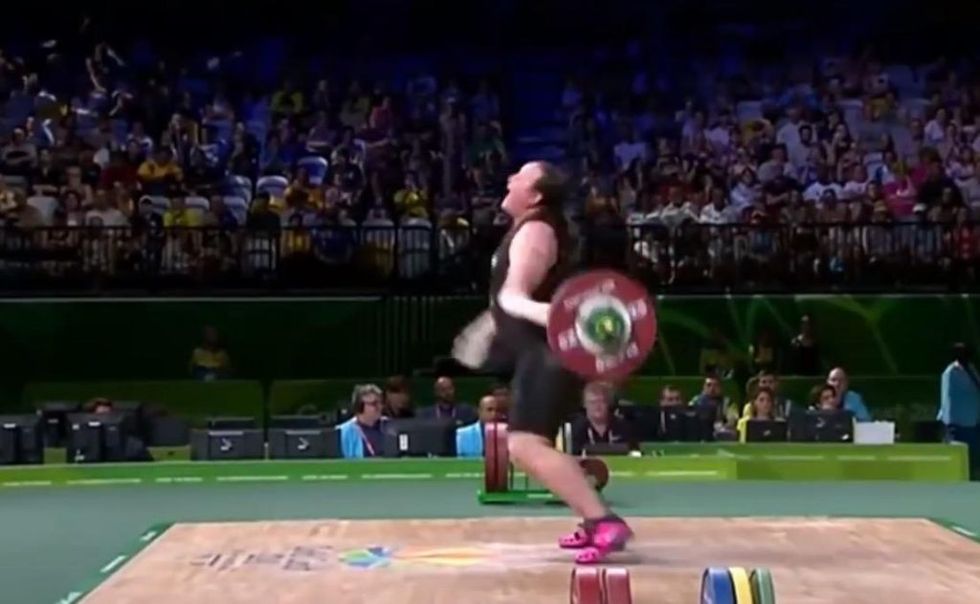 Image source: YouTube screenshot
Hubbard, 40, said the injury was a ruptured ligament in her left elbow, The Guardian reported, and then announced Tuesday that the injury was career-ending.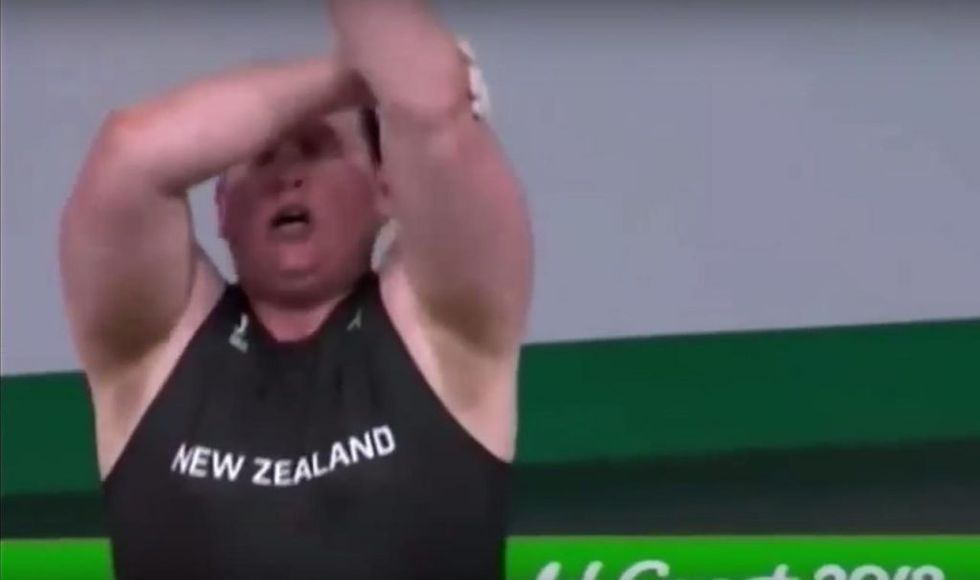 Image source: YouTube screenshot
While the Samoan team criticized Hubbard's presence in the women's field as "unfair," the outlet said the crowd had been supportive of Hubbard, who met all the requirements to join the women's competition.
"The Australian crowd was magnificent," Hubbard said, The Guardian noted. "It felt like just a big embrace. They really made me try to lift my best. I gave it everything, and I regret I wasn't able to make the lift today. The Commonwealth Games here are a model for what sport can, and should, be. It's an incredible environment and an amazing atmosphere. Without any doubt, they have lived up to the mantra of humanity, equality and decency."
What had been said about Hubbard before the Commonwealth Games?
"We're in a power sport which is normally related to masculine tendencies … where you've got that aggression, you've got the right hormones, then you can lift bigger weights," Australian Weightlifting Federation chief executive Michael Keelan told Fox Sports in December, adding that Hubbard's presence creates an "uneven playing field."
Keelan also noted to Fox Sports: "If you've been a male, and you've lifted certain weights, then you suddenly transition to a female, psychologically you know you've lifted those weights before."
Mohamed Hosnytaha, coach of the Egyptian national team, wasn't happy about Hubbard competing as a woman during the world championships in December.
"We didn't agree with it, with somebody who was a man for so long, who has different hormones, different feelings," Hosnytaha told Stuff, adding that the situation "is not fair."