A new CBS poll says that a majority of Americans say that special counsel Mueller's investigations are "politically driven," and the trend is towards greater skepticism.
Here's what the new poll says
The CBS poll says that 53 percent of Americans now say that the Mueller investigations are "politically motivated," a charge that President Trump has made repeatedly to discredit the probe.
Only 44 percent of Americans say the investigations are "justified."
This is a significant change from the same poll questioned administered in December, when 48 percent of Americans called it "politically motivated," and 46 percent said it was "justified."
In the intervening months, the offices and residence of the president's personal lawyer Michael Cohen have been raided after a criminal referral by Mueller. Paul Manafort, the former manager of the Trump campaign, was also raided by the FBI.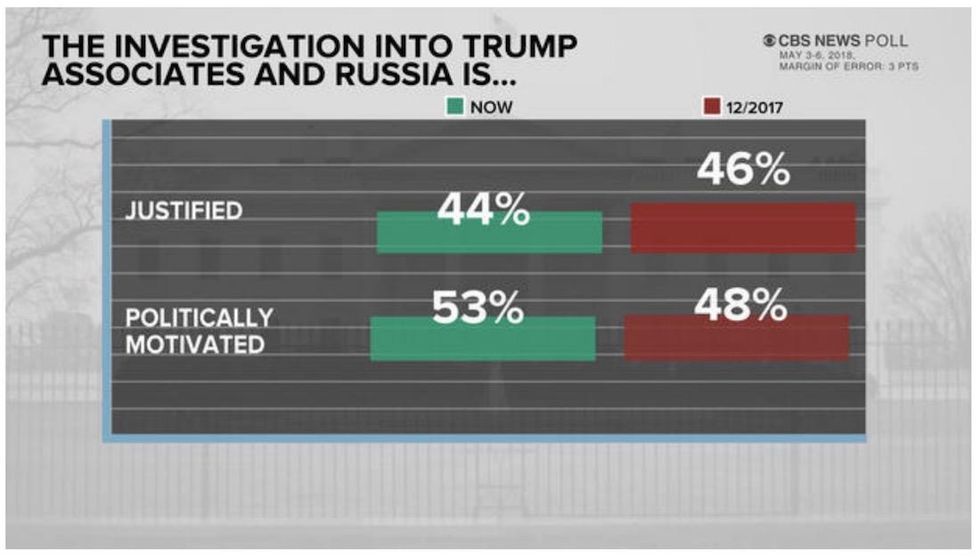 CBS news poll on Mueller. (Image Source: CBS News website screenshot)
Should Trump cooperate with Mueller questioning?
However, many more Americans still believe the president should subject himself to the request from Mueller to be questioned in his investigation.
A majority of Americans, (53 percent) believe Trump should be questioned, while 42 percent believe he shouldn't. But, even in this measure, fewer Americans believe in the validity of the Mueller probe.
When Americans were asked in January the same question, 73 percent said the president should cooperate and be interviewed, while only 22 percent said he shouldn't.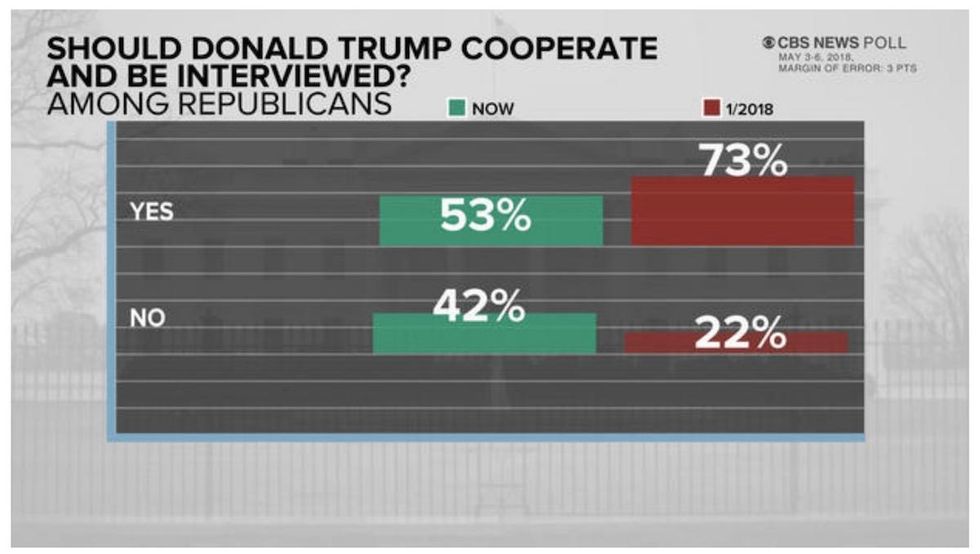 CBS news poll on Mueller. (Image Source: CBS News website screenshot)
Earlier Tuesday, Stormy Daniels' lawyer Michael Avenatti released an astounding accusation against Trump's lawyer Michael Cohen, saying that he had received money from a Russian oligarch after he made the payment to the adult film star.