In the wake of Marvel declaring that plans are afoot to bring its first Muslim superhero Kamala Khan to movie screens in the near feature, a pair of actors from Fox's "The Gifted" — an X-Men series spinoff — gushed when asked about it.
Kevin Feige says the MCU "has plans" for Kamala Khan's Ms. Marvel. https://t.co/I01KZi8QzY https://t.co/JDD2WUfFSP

— io9 (@io9) 1526149472.0
"How dope is that?" a TMZ reporter asked Coby Bell and Emma Dumont at Los Angeles International Airport regarding putting Kamala Khan on the big screen.
"That's extremely dope," Bell replied. "I'm all for that, 100 percent."
"The dopest," Dumont added. "Are you kidding? Yeah, she's Muslim, she's a woman. Heck, yeah. We need it."
Bell then went into Hollywood's ability to change something in the culture from abnormal to normal according to how the subject is delivered to audiences.
"Anytime you kinda present something as ... 'This is not a big deal. This is how it should be. This is what it is,' ... that helps everyone just see things for how they actually should be," he told TMZ.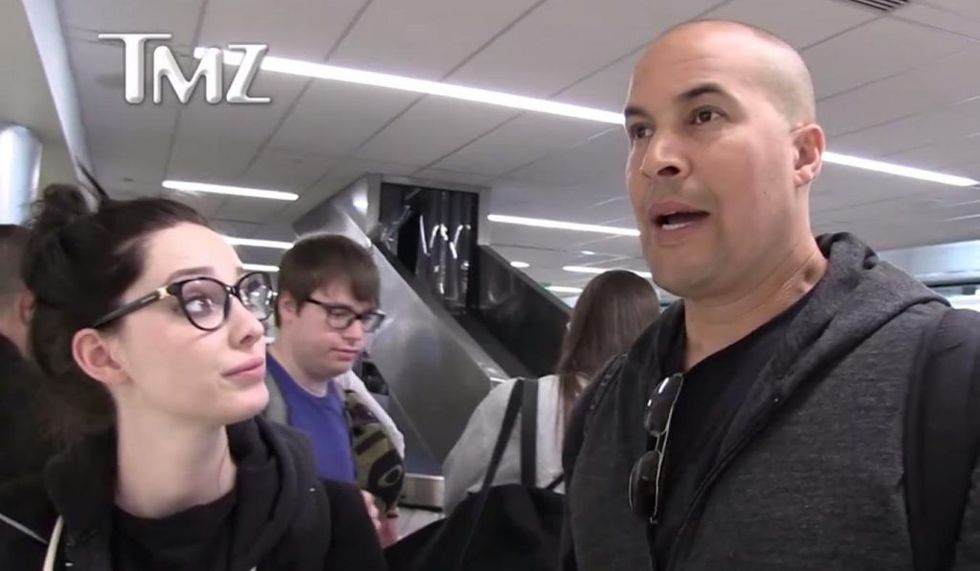 Coby Bell (right) with Emma Dumont (Image source: TMZ video screenshot)
Dumont added that it's a good thing for "young girls [to] have someone to look up to, that they can relate to. That's always great. Everyone should be represented as a hero. I think that's, like, phenomenal."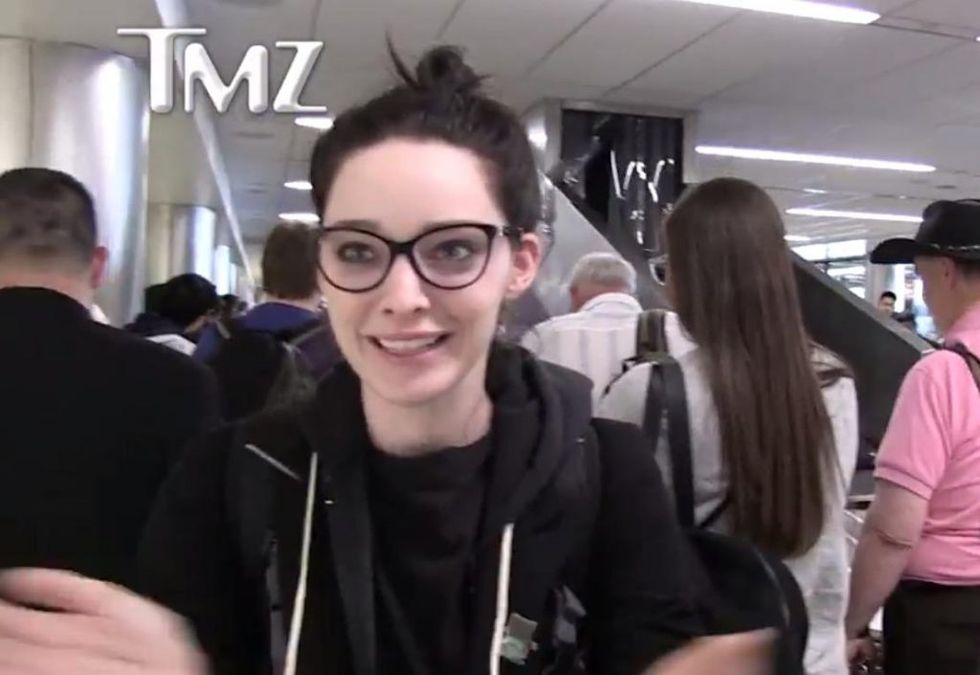 Emma Dumont (Image source: TMZ video screenshot)
Bell added that his children were raised with Barack Obama as president, which also became a normal thing in their lives.