The mayor of a Pittsburgh-area city has apologized after advocating for people protesting the police shooting of Antwon Rose to be blasted with fire hoses, KDKA-TV reported.
Arnold Mayor Karen Peconi made the controversial comment on Facebook, leading some Arnold officials and citizens to call for her resignation even after she apologized.
"That apology did nothing for me as a citizen or a council member," said councilman Joseph Bia. "It's still a very huge negative on our city. She needs to resign."
What did the mayor say?
Peconi shared a video from a page called "Viral Leaks," captioned "Rioters destroyed by water cannon!!" Referencing an upcoming protest, KDKA reported that she wrote "We need one of these for tomorrow."
Citizens have been protesting since the death of Rose, a 17-year-old boy who was shot and killed by a Pittsburgh police officer while fleeing a traffic stop last week.
Peconi also attacked the protesters, implying that they only had time to protest because they're unemployed.
"They don't care about jobs for Pittsburgh…none of them work now," Peconi wrote in a post. "That's how they can do this at 7 a.m. …Very sad."
The mayor later posted an apology, expressing her regret for the post.
"I love this community, I would do anything for the people here," Peconi's statement said. "I don't take my position as mayor lightly and deeply regret the comments I made on Facebook. It was never my intention to offend anyone, and for those who I offended I am sincerely sorry."
Another council member, Deborah Vernon, said the apology was "too little, too late."
This writer's perspective
Peconi's careless comment brings to mind the terrible and unforgettable images of civil rights protesters in the 1960s being blasted with powerful water cannons by police.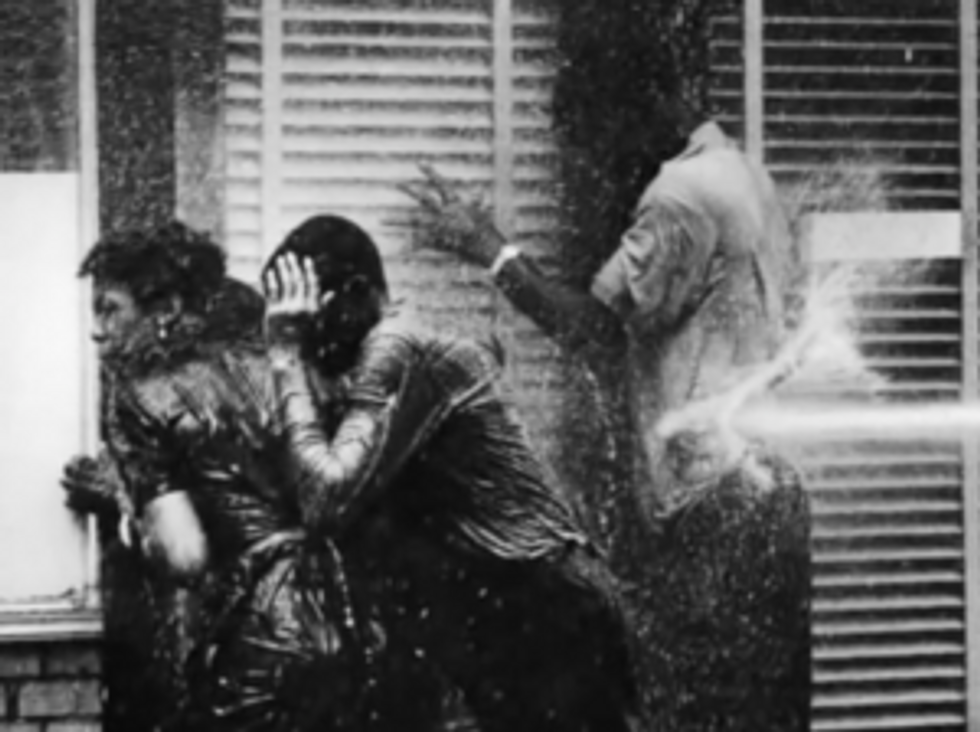 Image source: YouTube video screenshot
Protesters in and around Pittsburgh are speaking out against the death of an unarmed teenager, a member of their community who is, notably due to the context of Peconi's comment, a black boy. The officer who killed him, Michael Rosfeld, has been charged with murder.
For Peconi, an elected official, to call for the use of a racially charged and historically significant method of violence against these protesters is a shocking lack of awareness and sensitivity that could very well result in her termination or resignation.