Florida Republican state Rep. Matt Caldwell minces no words about his position on guns in a new campaign ad on his run for agricultural commissioner in the Sunshine State.
The opening snippet of the 15-second clip shows Caldwell shooting at a clay target.
"I like guns," he says in the next scene while holding a shotgun and sitting on pickup truck tailgate. "I love the Second Amendment, and I support our president. That's why I'm endorsed by the NRA."

"I'm Matt Caldwell," he says before closing the action. "And that's all there is to it."
Well, it seems Facebook didn't like the message.
Caldwell said Tuesday the social media giant shot down the ad and prevented it from running. A screenshot of the ad's denial reads: "Not Approved: Your ad can't promote the sale of weapons or ammunition."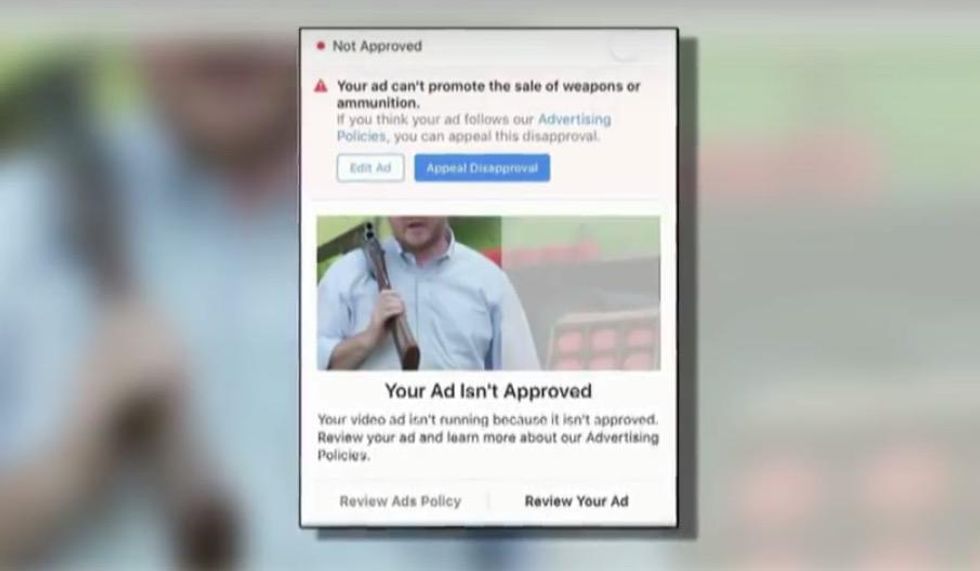 Image source: YouTube screenshot
How did Caldwell react?
Caldwell called out "Facebook's censorship regime," the Tampa Bay Times reported, adding that "Facebook's liberal agenda is keeping our campaign for Commissioner of Agriculture from sharing our message. Facebook has mislabeled our ad in an effort to censor our pro-Second Amendment support and endorsement from the NRA."
A spokeswoman for the campaign, Danielle Alvarez, told the paper the ad rejection was appealed but that time without the ad being seen equals lost opportunities with voters.
Then, a change of heart
Facebook approved the ad as of 8:30 p.m. Tuesday, telling the Times in an emailed statement: "We review millions of ads each week and sometimes we make mistakes. We have overturned the incorrect decision and the ads are now running live on Facebook."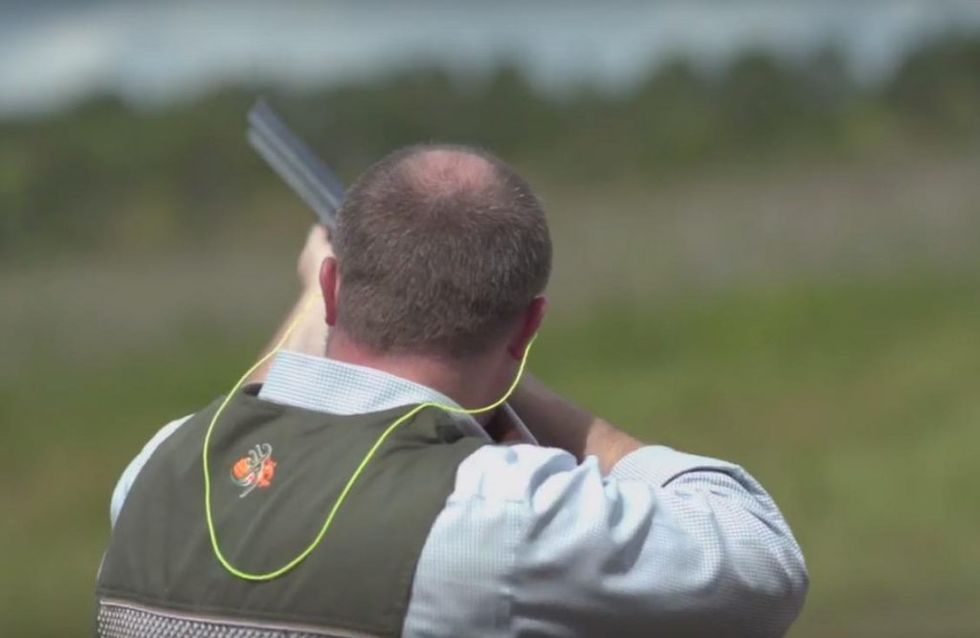 Image source: YouTube screenshot
Here's how Caldwell took the about-face: "Facebook staff proved their liberal bias by improperly blocking our Second Amendment ad from being seen by voters. They have since changed their tune and have apologized but only after the media covered our story. Thankfully I have a platform where we can expose these errors, but countless other small businesses and conservative commentators have been unfairly targeted by other 'Social Media Censorship Regimes.' How far will these leftists go to limit our free speech?!"
The Times added that the incident stemmed from Facebook's "attempt to better regulate and label political ads on its site in the wake of the 2016 election, when fake news and foreign bots using phony accounts ran rampant."
Here's Caldwell discussing the aftermath on Fox News:

This story has been updated.