Despite his overwhelming popularity, Nevada Republican Gov. Brian Sandoval can't try for a third term this fall as state law limits governors to two terms.
But one would think Sandoval at least would support state Attorney General Adam Laxalt, the GOP nominee for the governor's seat — but that hasn't been the case. Not yet, at least.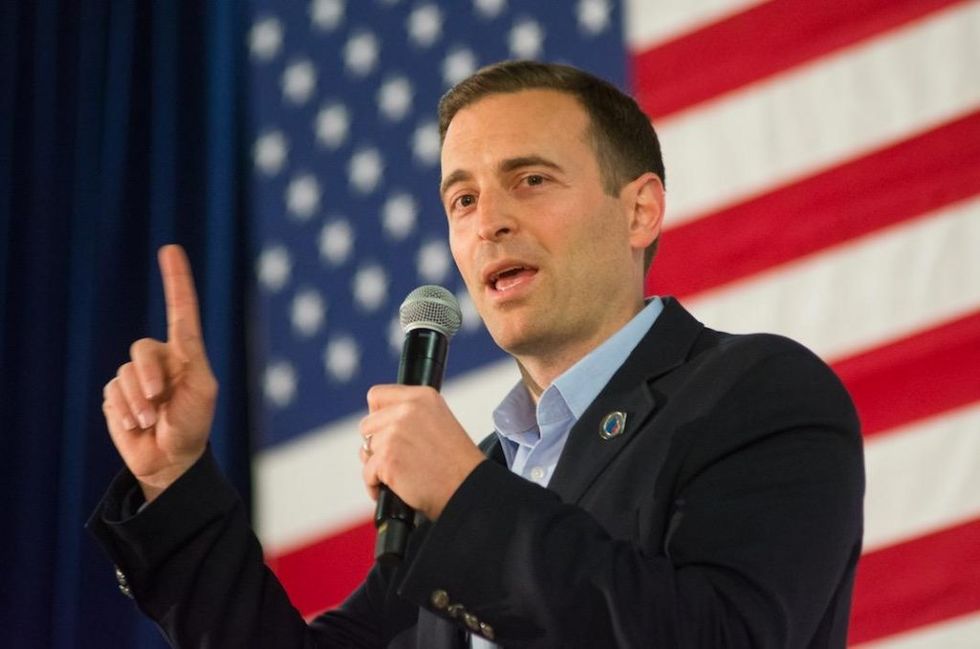 Adam Laxalt (Photo by David Calvert/Getty Images)
You see, there has been apparent friction between Sandoval and Laxalt. Former Gov. Robert List — a mentor to Laxalt — told the Las Vegas Sun among the sore spots between the two was Laxalt joining a federal lawsuit challenging land-use regulations to protect the sage grouse.
Sandoval also wasn't on board with Laxalt joining 25 other state attorneys general in a lawsuit against then-President Barack Obama's executive orders on immigration, List told the Sun.
"So that's rather untraditional in Nevada," List added to the paper. "Usually, the AG and governor work together, coordinate pretty closely. But Adam had strong feelings on these things."
However, things may be 'softening'
But all that to say, List — who was Nevada governor from 1979 to 1983 — told the Sun that the Sandoval-Laxalt relationship may be "softening" and that "they are on the same page in a lot of things."
Clearly support from Sandoval couldn't hurt Laxalt, who was in a virtual tie with Democratic opponent Steve Sisolak in a recent poll — especially considering Sandoval "has the highest ratings in terms of favorability of any public officeholder in Nevada today," List added to the paper.
List also told the Sun he doesn't believe Laxalt will undo what Sandoval sees as some of his biggest achievements as governor.
What's at stake for the GOP?
If Laxalt doesn't win in November, there will be no gubernatorial veto power against what looks to be a 2019 Democratic-dominated state legislature, List told the paper, adding that bills vetoed by Sandoval last year likely will return next year.
"And if we have a Democrat governor, it will all be signed into law," he told the Sun.
In addition, having a Republican governor will be crucial when redistricting takes place in 2020, List told the paper.
"If we don't have a Republican governor, the Democrats and the liberals are just going to take over," he added to the Sun. "That's very significant."
The Laxalt campaign on Monday didn't immediately reply to TheBlaze's request for comment on what List called a possible "softening" between Sandoval and Laxalt.