© 2023 Blaze Media LLC. All rights reserved.
BOOK TOUR: Are you 'Addicted to Outrage'? Come see Glenn live for the cure!
The country has been pushed to the limit. Our political bonds have been torn apart. We need a true leader that can save us from uncertain doom. Unfortunately, we could only find this guy…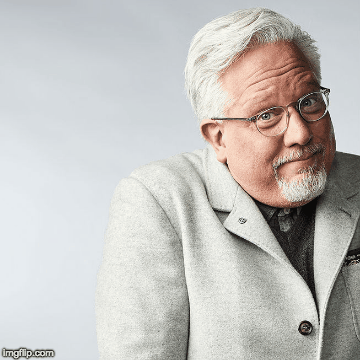 America is at a pivotal moment in its history. We have a huge problem and there is no politician to elect or public policy to enact to fix things — the answer lies in us as individuals. We have become addicted to outrage and it's up to us to cure this affliction.
In what Glenn has called the "best book" he's written, "Addicted to Outrage" dives deep into the core of our predicament.
Living in a culture inundated with news headlines that draw our ire every waking moment, Glenn lays out the ways we can break the cycle of addiction in 12 steps.
Simply enter THEBLAZE on the ticketing page and you will get exclusive access to locking down your chance to see Glenn in person.
To find out if Glenn is headed to a city near you, go to GlennBeck.com/Tour for information.
For tickets to the presale, click here.
OCT 25
TOBIN CENTER FOR PERFORMING ARTS
NOV 3
CARNEGIE HOMESTEAD MUSIC HALL
NOV 13
ARVEST BANK THEATER AT THE MIDLAND
NOV 14
OLD NATIONAL EVENTS PLAZA
NOV 30
STRAZ CENTER FOR THE PERFORMING ARTS
Want to leave a tip?
We answer to you. Help keep our content free of advertisers and big tech censorship by leaving a tip today.
more stories
Sign up for the Blaze newsletter
By signing up, you agree to our
Privacy Policy
and
Terms of Use
, and agree to receive content that may sometimes include advertisements. You may opt out at any time.