Democratic Pennsylvania Gov. Tom Wolf defended agreeing to just one debate with his Republican challenger Scott Wagner, saying the pair have been engaging in an "open and continuous debate" since the primaries, KDKA-TV reported.
Wolf's comments Monday came on the heels of words from former Pennsylvania Gov. Tom Corbett, a Republican, who said last week Wolf's decision was "disappointing," the station reported.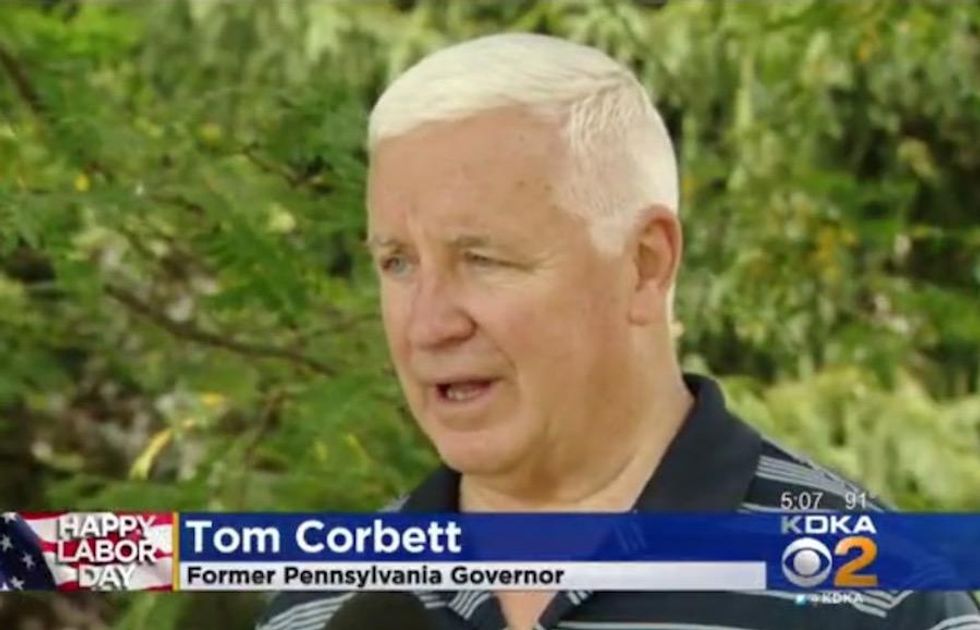 Former Pennsylvania Gov. Tom Corbett (Image source: KDKA-TV video screenshot)
Corbett added that when he was Pennsylvania's governor, he gave Wolf three debates, KDKA noted. Wolf beat Corbett in the 2014 election.
What else did Wolf say about giving Wagner just one debate?
When asked about Corbett's comments, Wolf told the station he was "surprised."
"The election is one continuous debate," Wolf added to KDKA. "So Scott Wagner won the primary in May, and since then, we've been debating in the public."
The Democrat also told the station that "in a democracy, what you want is a robust back-and-forth, and I think we're having that, so I'm proud of the open and continuous debate we have, not just one."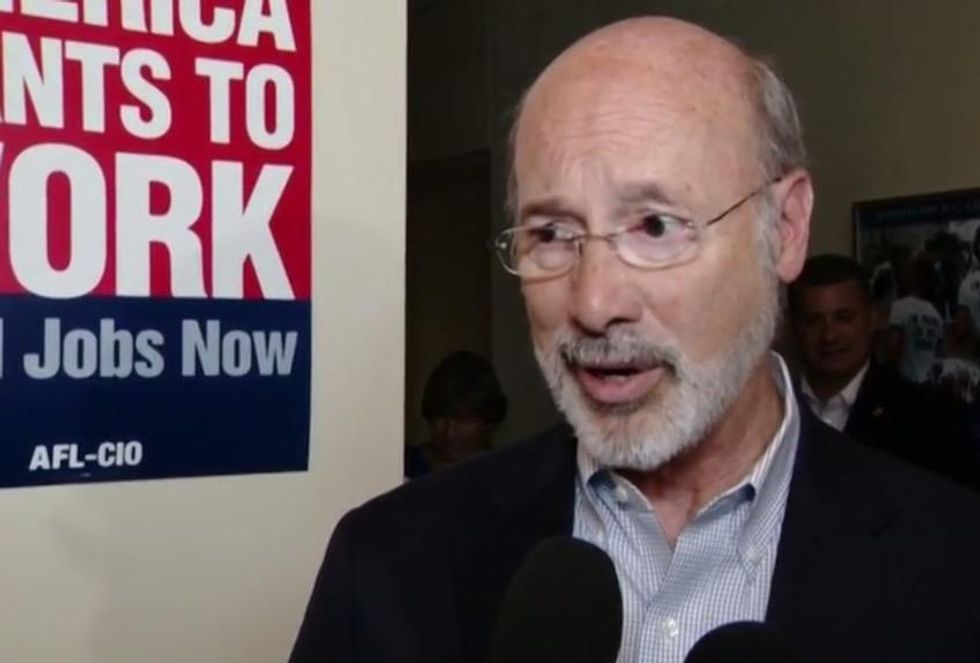 Pennsylvania Gov. Tom Wolf (Image source: KDKA-TV video screenshot)
When KDKA pressed Wolf on whether there's any need for more than one formal debate, he seemed satisfied with the way things are.
"I see the need for doing what we're doing," Wolf told the station.
John Fetterman, the state's Democratic candidate for lieutenant governor, zinged Corbett over his debate concerns, calling it sour grapes over his loss to Wolf, KDKA said.
"It's because my running mate limited him to one term," Fetterman told the station.
Image source: KDKA-TV video screenshot
Wagner's campaign reacts
Andrew Romeo, a spokesman for Wagner's campaign, ripped Wolf on Tuesday, telling TheBlaze the governor is "a hypocrite and a coward."
Romeo added that Wolf in 2014 "called debates 'a great democratic exercise'" and noted that Wolf criticized Wagner "for doing more than 12 debates during the Republican primary."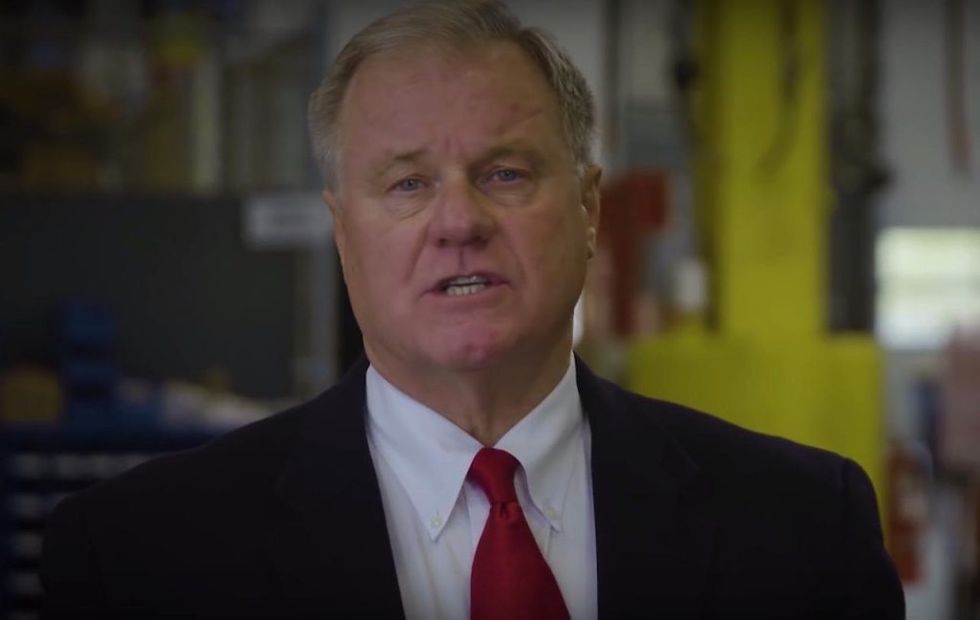 Pennsylvania GOP gubernatorial nominee Scott Wagner (Image source: YouTube screenshot)
"And now he is refusing to give the people of Pennsylvania a chance to examine his failed record and his agenda for his second term," Romeo continued. "Scott has run an open and honest campaign consisting of 12 town hall meetings, over 550 total events and 153 media interviews. Scott wants to spread his pro-paycheck message with every chance he gets, while the governor is insistent on hiding his tax hiking agenda from Pennsylvanians at all costs."