Los Angeles police arrested three people on felony election fraud charges for paying $1 or less to homeless people on Skid Row in exchange for their forged signatures, the Sacramento Bee reported, citing a Friday tweet from LAPD Capt. Marc Reina.
Yet another arrest by your @LAPD_RESET officers for Election Code Fraud. Three people booked on Felony charges. Hom… https://t.co/3LEVwmpj73

— Commander Marc Reina (@Commander Marc Reina) 1537581118.0
The signatures went on a petition to get a referendum on the California state ballot to overturn a 2018 law that replaced California's cash bail system with a system granting pretrial release based on public safety and flight risk assessments, the paper said, citing Reina. The referendum was cleared for signature gathering earlier this month, according to a news release from California Secretary of State Alex Padilla.
Who are these signature gatherers working with?
Reina told the Bee that police don't yet know if the signature gatherers are affiliated with lobbying groups pushing the referendum but that homeless people are sometimes asked to forge more than one voter's name on petitions.
"They come in and they target the homeless population because they can get so many," Reina told the paper, noting the hundreds of homeless living in the streets and in tent communities. "When you see those tables and lines of people down the sidewalks it gets conspicuous, and we're able to take action."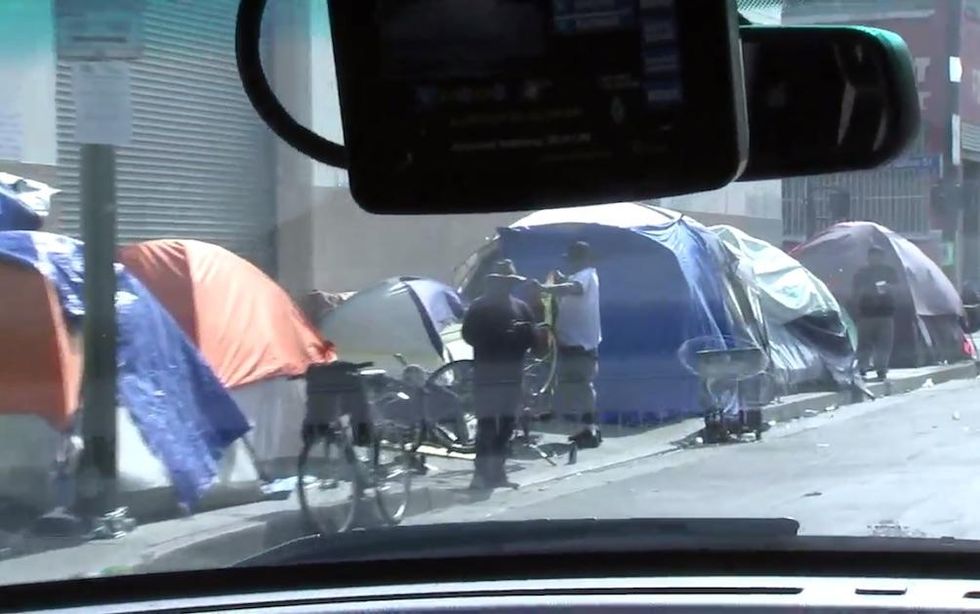 Image source: KABC-TV video screenshot
Police did so Friday, sending in undercover officers armed with hidden cameras, KABC-TV reported.
What happened earlier this year?
In May, three men were arrested after an undercover operation for paying homeless people on Skid Row to forge names on campaign petitions, KNBC reported.
The station said those arrests stemmed from signature gathering for several state measures:
Those included an LA County effort to reduce jail time and expand oversight of the Sheriff's Department. They also had statewide measures to reduce the number of felons considered non-violent, increase income tax on millionaires and property tax on business owners, and a local effort in Long Beach to improve safety for some hotel workers.
Again, KNBC said, none of the authors or supporters of those measures were suspected of involvement in the signature fraud.
'Exceedingly rare'
Paid signature-gathering companies — which can charge $2 or more per signature depending on the political campaign — said they often contract with other companies which in turn hire or contract with temporary workers to circulate the petitions, KNBC reported.
A small percentage of signatures turn out to be false or forged but it's nearly impossible to identify the culprits, the station said. Padilla told KABC that voter fraud is taken seriously but that it's "exceedingly rare."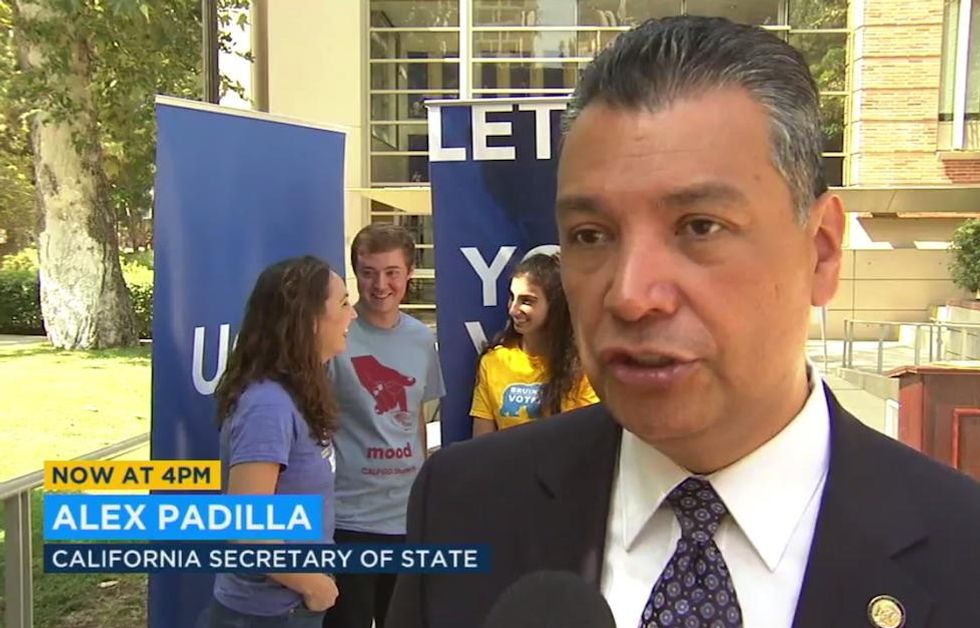 Image source: KABC-TV video screenshot
'Hey, you wanna make a quick buck?'
L.A. officer Deon Joseph told KABC that money isn't all that homeless people are offered in exchange for forged signatures.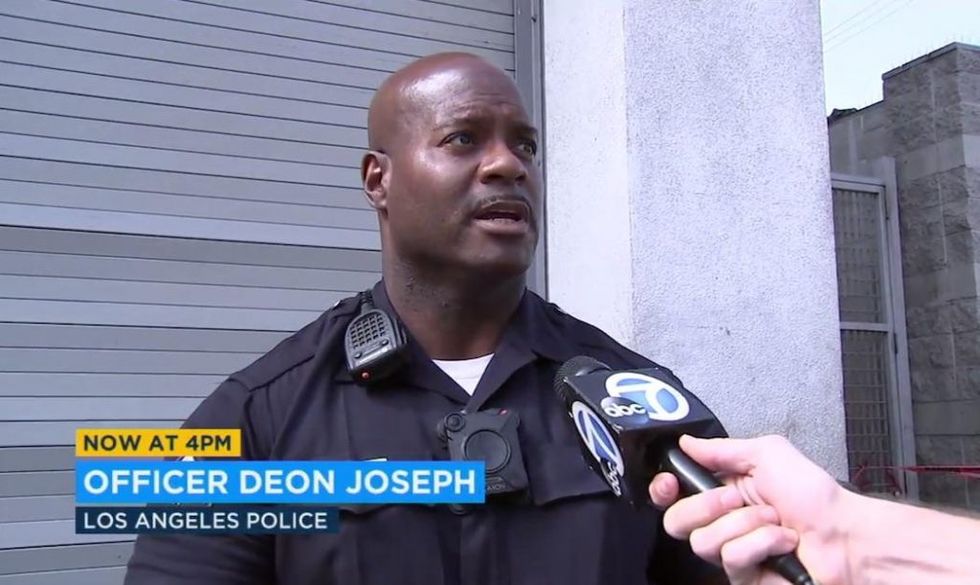 Image source: KABC-TV video screenshot
"They say, 'Hey, you wanna make a quick buck?" Joseph told the station. "They can get a quarter, a dollar, a cigarette, and sometimes food. But in the last few cases it's been money."
He added to KABC that "it's been going on for years."

(H/T: Blue Lives Matter)