A Baltimore high school student was physically attacked in class by a gang of fellow students because he was wearing a Confederate flag shirt, witnesses told WBFF-TV.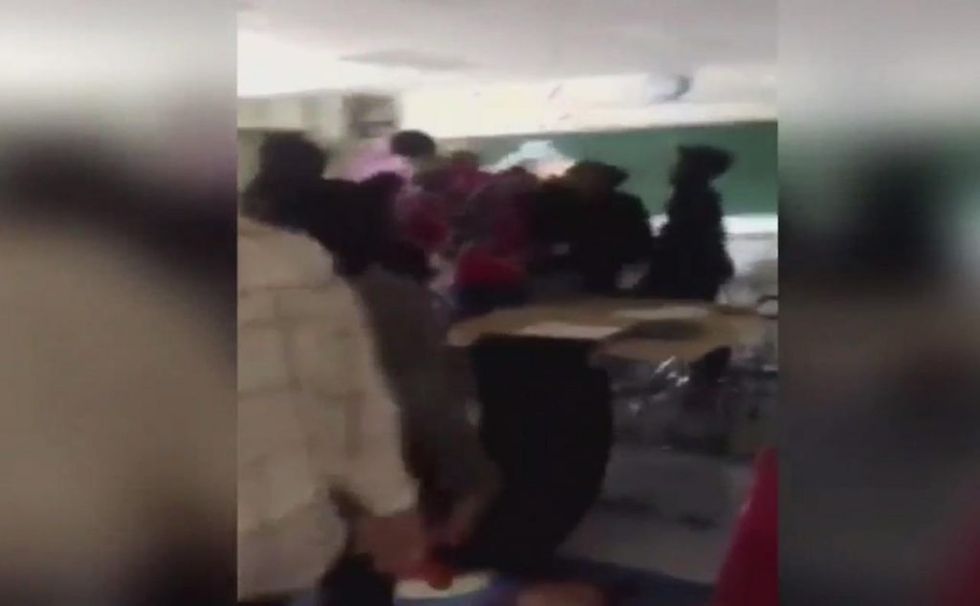 Image source: WBFF-TV video screenshot
Friday's attack against a male in a ninth-grade classroom at Kenwood High School was caught on cellphone video, the station said, and then the clip was posted to Facebook.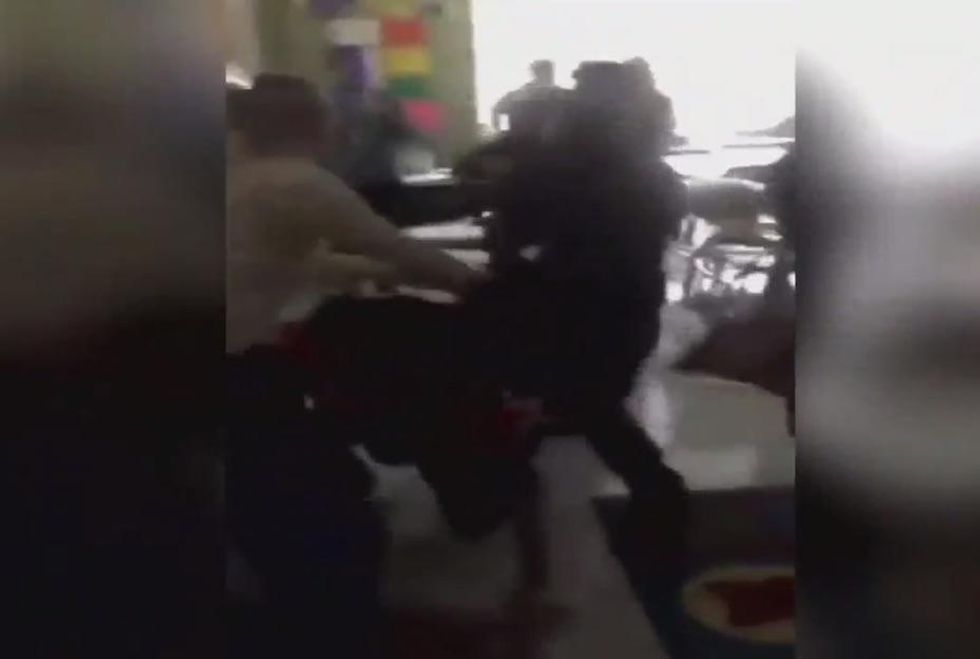 Image source: WBFF-TV video screenshot
What did two students have to say?
"The people were just randomly seeing the guy and hearing about him wearing the shirt like that ... and when they just saw him, they decided to be rash about it," student Alex Wilkinson told WBFF, adding that he was in an adjacent classroom when the skirmish poured into the hallway.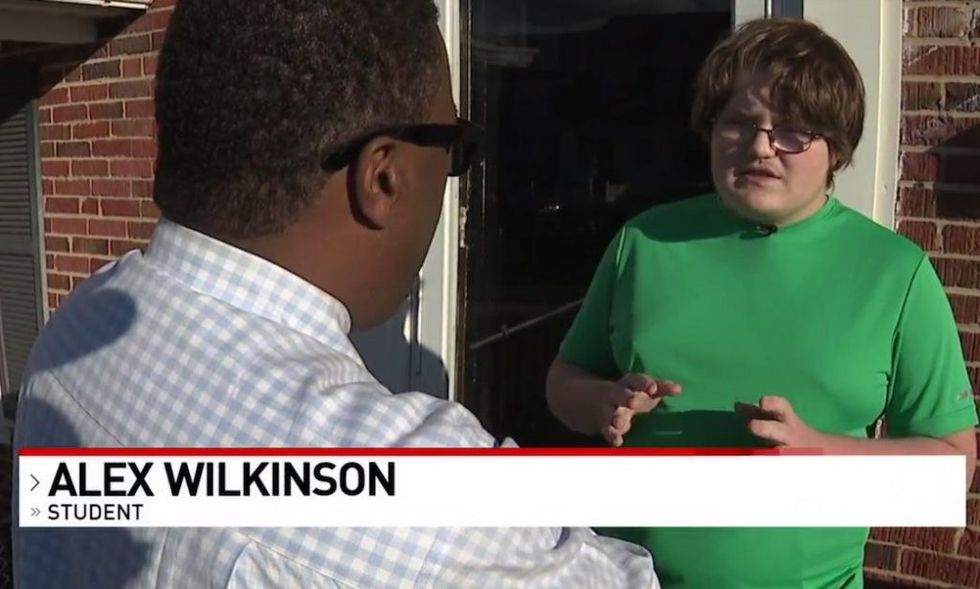 Image source: WBFF-TV video screenshot
"But I definitely saw a bunch of people just screaming at him, like, from really up close," Wilkinson added to the station.
Tra'shawn Holmes, another student, told WBFF the victim "was minding his business, honestly. They had no right touching him."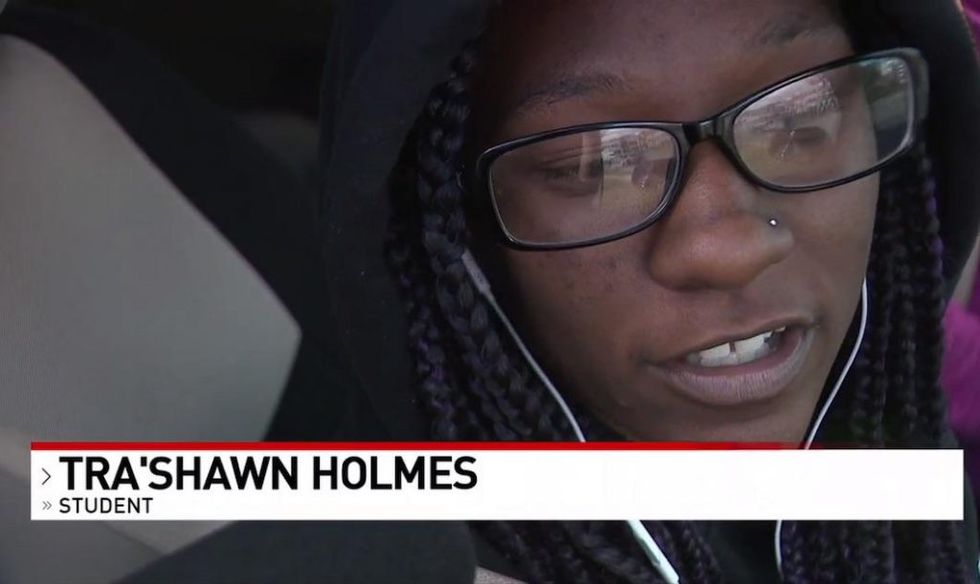 Image source: WBFF-TV video screenshot
What did two parents have to say?
"I understand that it's a controversial item," parent Nicole Wilkinson told the station. "As a historian, I'd like to keep it in our history, of course, naturally." She added off camera that it was "inappropriate" to wear in school.
Image source: WBFF-TV video screenshot
Parent Lashawn Holmes asked WBFF, "Why would his parents let him wear it, from the jump knowing it was going to lead to something crazy? Knowing what's going on now in this world?"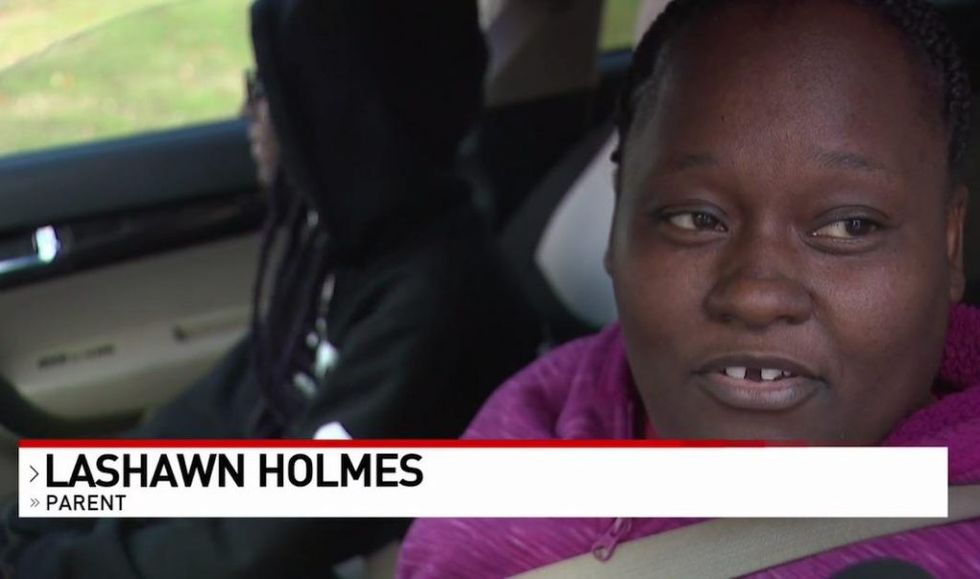 Image source: WBFF-TV video screenshot
How are others reacting?
Comments have been hitting WBFF's Facebook page in regard to the incident, and a number of them are decrying the attack:
"No excuses to jump a kid in school for a shirt," Jason Shaner commented. "Stop blaming the kid for wearing a shirt. Blame the kid who attacked the other for nothing, it's a shirt, it's cloth, no reason to attack."

"The people on this thread that are saying the kid deserved it based on his clothing choice are no better than saying a girl in a short skirt is asking to be raped or a man with an expensive watch deserves to be robbed," Amy Strawser commented. "There is absolutely no excuse for this level of violence on anyone, much less a child."

"Just another excuse to incite violence. The Confederate flag has no impact on any living person in 2018," William Venzke added. "And if a piece of cloth causes someone to result to violence then they should seek mental health care."
Not everyone agreed, however. Tasheira Carr said the victim "got everything he was looking for."
What is the school saying?
School officials confirmed to WBFF that "a fight of some sort" took place but released no other details.
The dress code for Baltimore County Public Schools prohibits clothing that is "disruptive to the school environment," which includes "messages" that are "plainly offensive." The Confederate flag isn't mentioned.
This story has been updated.
(H/T: The Daily Wire)