Comedian George Lopez — a well-known critic of President Donald Trump — was charged with misdemeanor battery after a scuffle with an apparent Trump supporter last month, TMZ reported.
What happened?
The incident took place at a New Mexico Hooters restaurant and was caught on cellphone video, KCBS-TV reported. According to a previous story by TMZ, a source close to Lopez said the man in question was "in the comedian's face all night, making pro-Trump comments and yelling 'MAGA.'"
The video began with a man speaking into a cellphone camera, saying "Here comes my boy George" as Lopez starts to pass by him.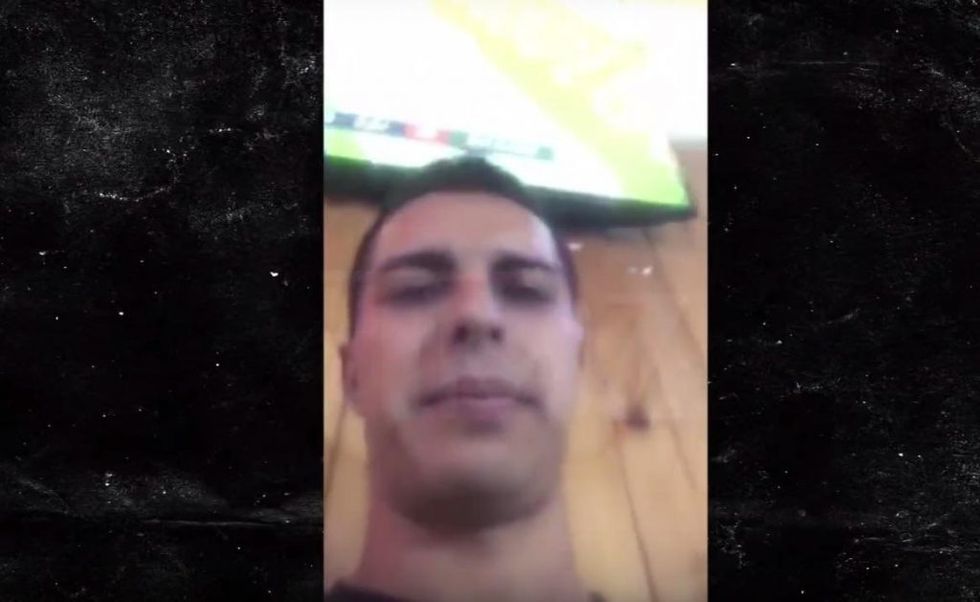 Image source: YouTube screenshot
The man then turned to the celeb and quipped, "Jorge Lopez!"
Apparently Lopez had enough. KCBS said the comedian replied, "Posting more bulls**t?"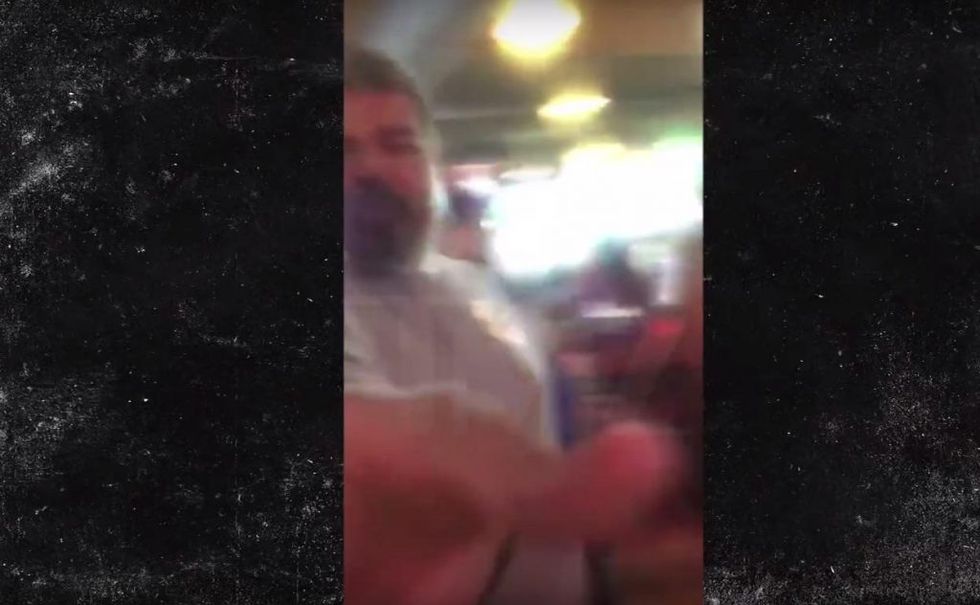 Image source: YouTube screenshot
The station said that Lopez grabbed the man's phone. The apparent Trump supporter noted, "He's a badass! Look at him! He wants to fight me!"
KCBS added, "Lopez says something unintelligible during the scuffle as he grabs the man's neck." TMZ added, "You get a glimpse of George grabbing the back of the guy's neck."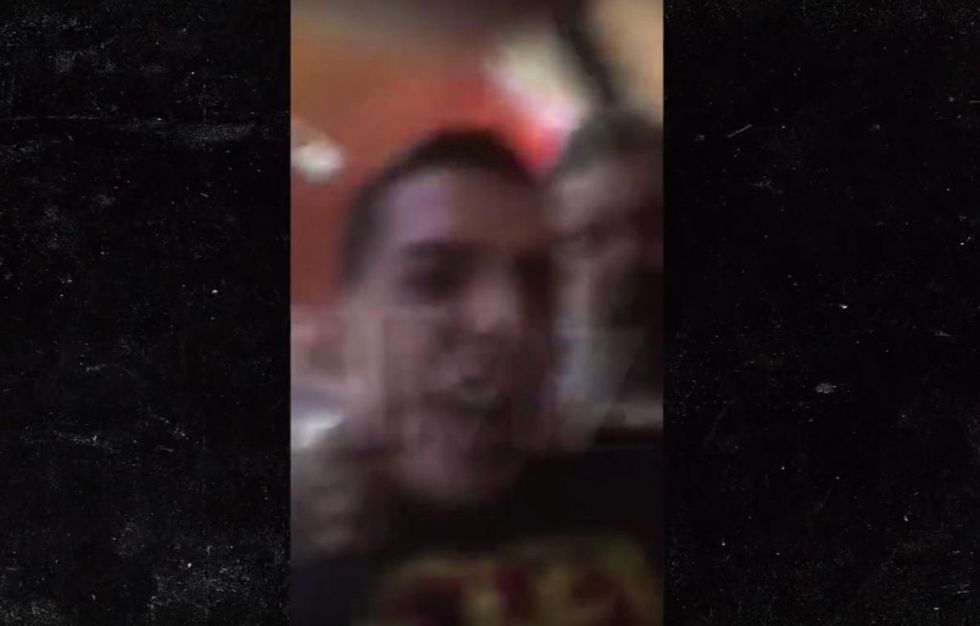 Image source: YouTube screenshot
"George wants to fight me!" the apparent Trump supporter proclaimed as the video concluded, the station said.
Here's the clip. (Content warning: Profanity):
Police involvement
TMZ's initial story said police weren't called, and "there were no real injuries." But the outlet reported in its follow-up piece Friday that it obtained a police report that said officers tracked down Lopez at a golf course the day after the altercation and asked for his side of the story.
Lopez, 57, told police he tried grabbing the man's cellphone because he didn't want to be recorded on video and that his adversary was trying to bait him by waiting for him at the front door and tossing "MAGA" quips at him, TMZ reported.
Police told Lopez he would receive a court summons for misdemeanor battery and that the comedian was compliant, the outlet said, adding that Lopez will have to appear in court next month.
How else has Lopez been making headlines?