A mother said her daughter was disciplined by her Georgia middle school for hugging a fellow student — another girl — who was upset, WXIA-TV reported.
"My daughter has never been in trouble at school, until today," the girl's mother posted on Facebook, the station reported last week, in regard to the Nov. 15 incident.
The hug apparently occurred in the art room at Villa Rica Middle School in Temple, WXIA said, after a female student was crying and the girl in question tried to comfort her.
What reportedly were the consequences for the culprit?
The girl who gave the hug was written up under "level one offenses" for an "inappropriate display of affection," the station said, adding that it amounted to a warning and ended there.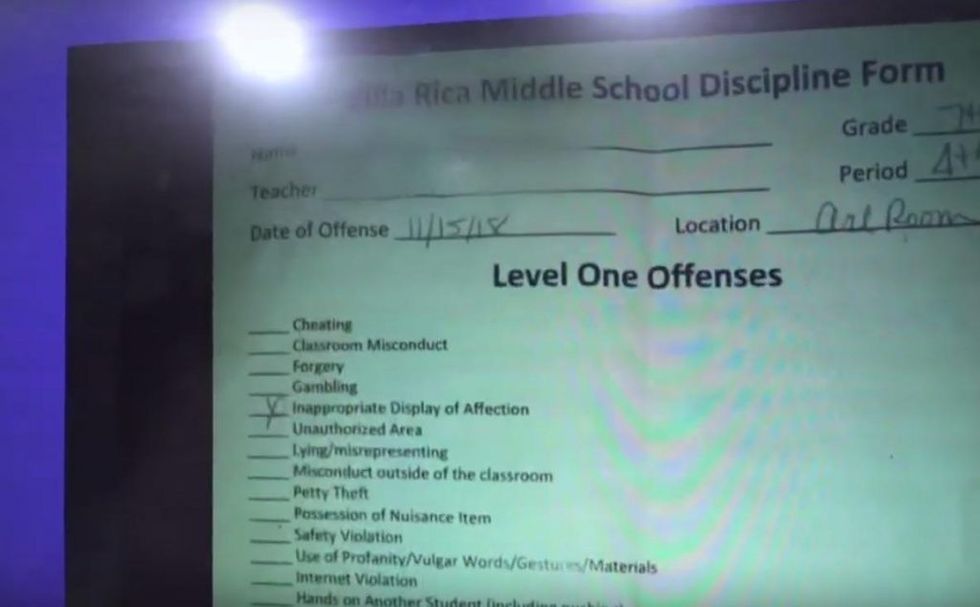 Image source: WXIA-TV video screenshot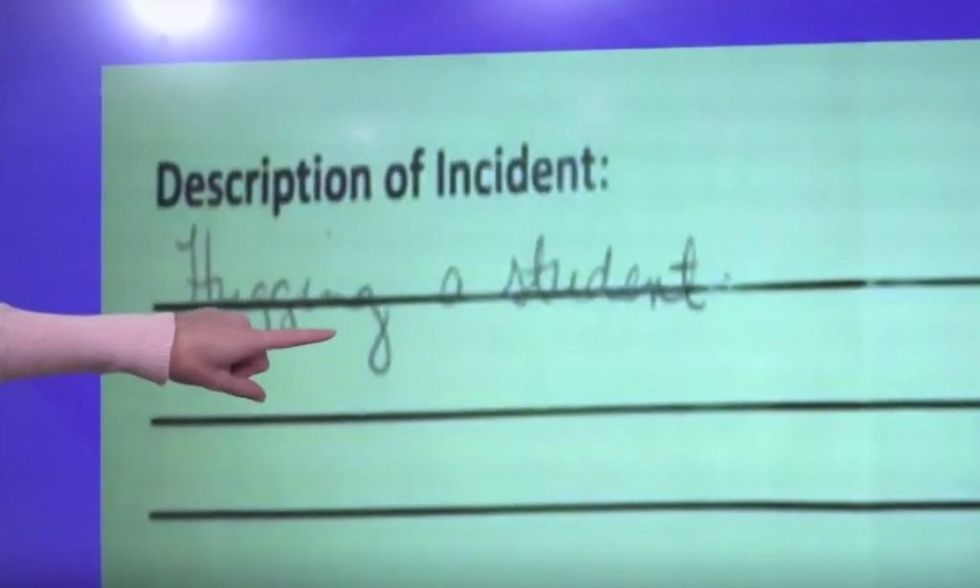 Image source: WXIA-TV video screenshot
What did the school district have to say?
Carroll County Schools didn't comment on the specific case, WXIA reported, but it referenced the student handbook which states public displays of affection at middle and high schools can result in everything from warnings to short-term suspensions.
How did others react to the incident?
As you might imagine, it appears the majority of observers on the TV station reporter's Facebook page aren't happy with the discipline in this case:
"Ridiculous, sad, and an unfortunate sign of these troubled times. So we fail to report bullying, and fail to allow human acts of love and comforting. Backward is forward."

"R.I.P. Common Sense, you're intensely missed!!"

"God forbid happiness is spread

."
But not everybody saw it that way: "The purpose of this policy is not to take away affection, compassion or empathy," one commenter added. "If the schools allowed physical contact of any form it creates situations that are not appropriate at school. Unfortunately there is no way the school staff can constantly police the kids to determine what hug is innocent from an inappropriate touch. Best policy is to forbid touching of any kind."
(H/T: EAGNews)