© 2023 Blaze Media LLC. All rights reserved.
Anti-Israel Wall Street analyst pays big time after he's caught on video telling Jewish American to 'go back to your country'
An anti-Israel Wall Street analyst just paid a huge price after he was caught on video telling a Jewish American to "go back to your country" and covering Israeli hostage posters with signs calling Israel an "apartheid state" that commits "genocide."
Journalist Andy Ngo identified the male caught on the video as Kurush Mistry. The New York Post — which called Mistry a Wall Street analyst — reported that sources confirmed his identity to the Financial Times.
Ngo soon added that Freepoint Commodities fired Mistry. Freepoint said in a Nov. 11 statement that an "individual involved" in a "recent antisemitic incident reported on social media ... is no longer associated with Freepoint" and that the company "does not tolerate discrimination and hate speech directed against any group."
Here's the video, which Ngo said was recorded Nov. 9. Content warning: Language:
Ngo identified the woman with Mistry as his wife, Shailja Gupta, and said they're both Indian nationals. Ngo added that he received the video from the person who recorded it and that the confrontation took place on Manhattan's Upper West Side at 68th Street and Riverside Boulevard.
'Go back to your country!'
The man recording the video asked the man covering up posters of Israeli hostages for his name, and the woman with him said, "None of your f***ing business, dude. F*** off!" as they both gave the middle finger to the man recording the video.
The man in the clip soon held up the flyer being used to cover the Israeli hostage posters, which read, "Israel is an apartheid state and commits genocide."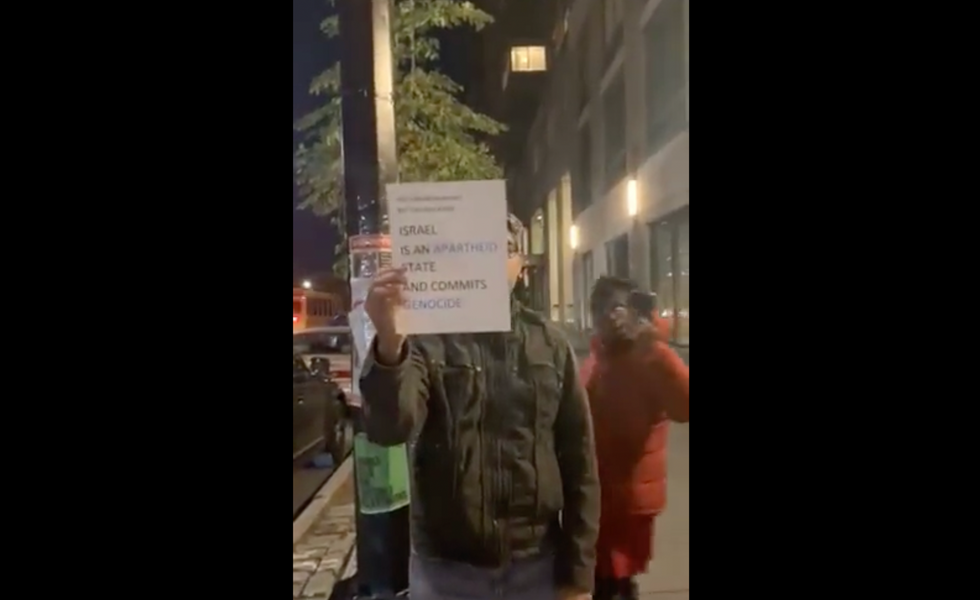 Image source: X video screenshot via @MrAndyNgo
"Go live in Israel … go back to your country!" he told the man recording the video, who soon replied, "I'm an American. ... I'm an American Jew."
Oddly, the woman later claimed she's from "Palestine" and called the man recording the video an "uneducated prick" for saying it's not a country. She also accused Israelis of being "rapists" and claimed that she'd "already proved" the assertion.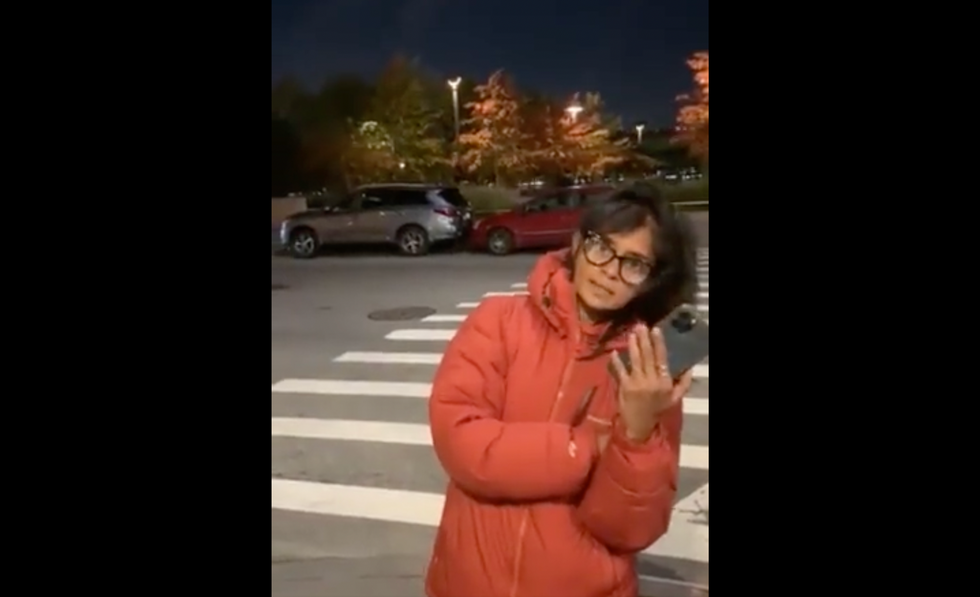 Image source: X video screenshot via @MrAndyNgo
Anything else?
Ngo in his X posts noted that Mistry had been a New York City-based oil analyst with Freepoint. The Post said Freepoint is based in Stamford, Connecticut, and that Mistry — according to his LinkedIn profile, which was down as of Wednesday afternoon — had worked there for nine years and was previously employed by Morgan Stanley, Barclays, and Lehman Brothers.
The paper added that Mistry refused to meet with reporters Wednesday and that the doorman "outside his luxury apartment building — which includes amenities such as a steam room, Pilates studio, and a large, heated indoor pool — bore the brunt of his ire."
The doorman was quoted by the Post as saying, "I didn't let them in. You don't have to yell at me," as he pulled a phone away from his ear.
Like Blaze News? Bypass the censors, sign up for our newsletters, and get stories like this direct to your inbox. Sign up here!
Want to leave a tip?
We answer to you. Help keep our content free of advertisers and big tech censorship by leaving a tip today.
Sr. Editor, News
Dave Urbanski is a senior editor for Blaze News.
DaveVUrbanski
more stories
Sign up for the Blaze newsletter
By signing up, you agree to our
Privacy Policy
and
Terms of Use
, and agree to receive content that may sometimes include advertisements. You may opt out at any time.