Far-left U.S. Rep. Alexandria Ocasio-Cortez condemned "fundamentalist Christians" who oppose abortion as "theocratic" and "authoritarian" during an hourlong Instagram video the New York Democratic posted Thursday that covered a variety of topics.
What are the details?
Ocasio-Cortez jumped right into the abortion debate at the start of her video and spent nearly half of her speech on it.
About 19 minutes into her statements, Ocasio-Cortez completely dismissed those who hold pro-life views, using air quotes to minimize those who say things like "you're harming a life" and "I believe this is life."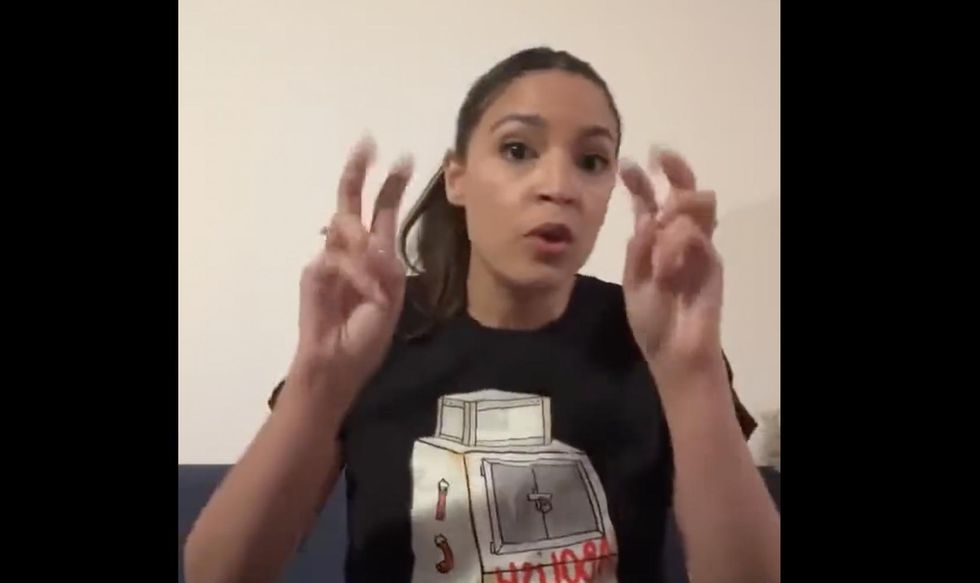 Image source: Twitter video screenshot via @RNCResearch
"Well, some religions don't. So how 'bout that? ... Jewish brothers and sisters ... are able to have an abortion according to their faith. You know, there are so many faiths that do not have the same definition of life as fundamentalist Christians," Ocasio-Cortez said sharply. "And so what about their rights? What about their right[s] to exercise their faith? It's ridiculous. And it is theocratic, it's authoritarian — it is wrong."
Here's the clip:
The congresswoman seemed to ignore the fact that Christians who don't consider themselves "fundamentalist" also oppose abortion, which also the case for Jewish people, Muslims, and even atheists. Opposition to abortion long ago went beyond a core belief that relies on "God said so" and has employed arguments that stand for equal rights of humans in the womb.
How are folks reacting?
As you might guess, Twitter commenters ripped Ocasio-Cortez for her attacks, with LifeNews leading the way: "Tell me you don't understand science without saying you don't understand science."
Other AOC critics also had their say: