Democratic socialist U.S. Rep. Alexandria Ocasio-Cortez took to Instagram Live on Wednesday night to assemble IKEA furniture in her Washington, D.C., apartment, drink a little wine — and blast her critics while defending her highly publicized miscues.
The freshman congresswoman — in office for just three months — at one point squatted near her camera, finished a sip from her glass, and gave her viewers the lowdown.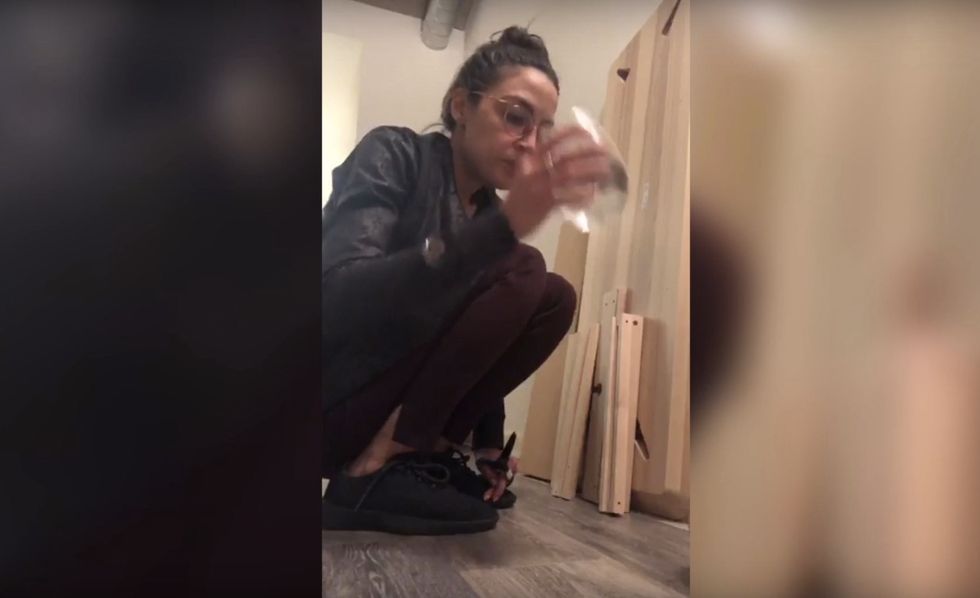 Image source: YouTube screenshot
"I'm in this to do the most good each day. That's what I'm here to do," she said before shrugging her shoulders. "So, that's what it is."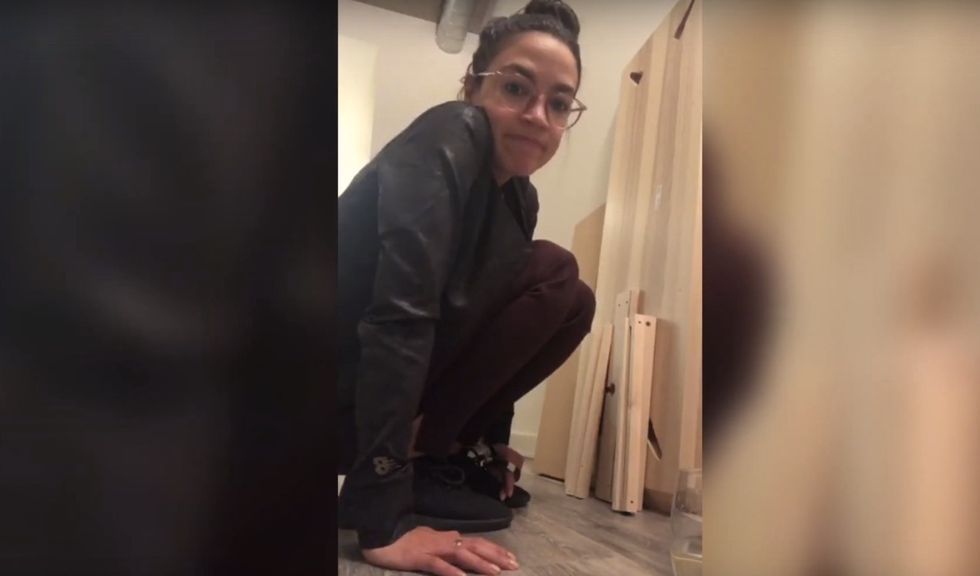 Image source: YouTube screenshot
After rising to attend to some boards leaning against a wall, Ocasio-Cortez suddenly turned around, leaned down toward the camera, and — akin to a playground taunt — launched into a rant about her age and, like, other stuff.
"And guess what? I'm 29! I'm the youngest woman to ever be elected to the United States Congress! I have plenty of time to learn! And I'm not afraid to make mistakes and iterate in public, either!" she said.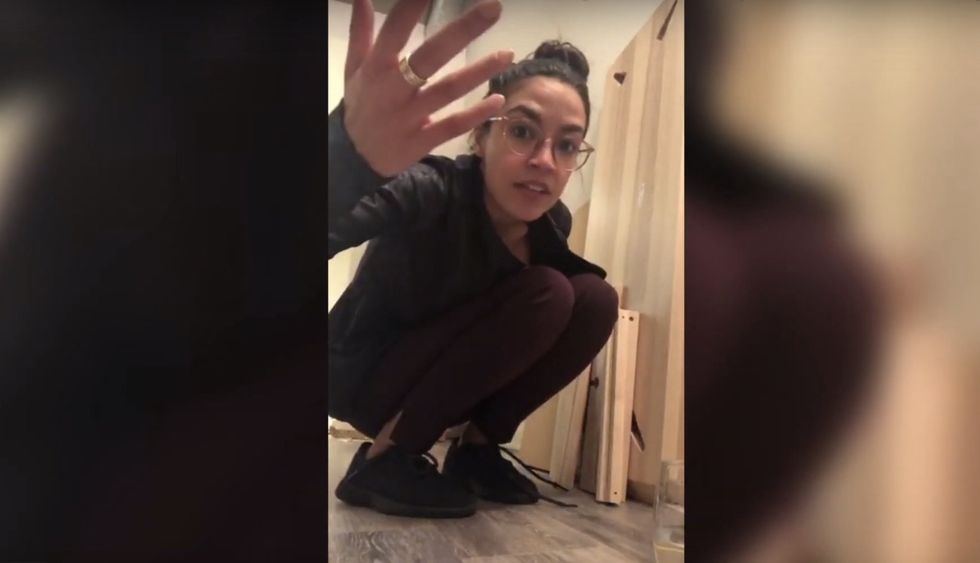 Image source: YouTube screenshot
Oh, but there was more. Much more.
"And frankly," she continued, "if the mistakes that I'm making are just a one-off, like, rhetorical thing, you correct it, acknowledge it, and move on."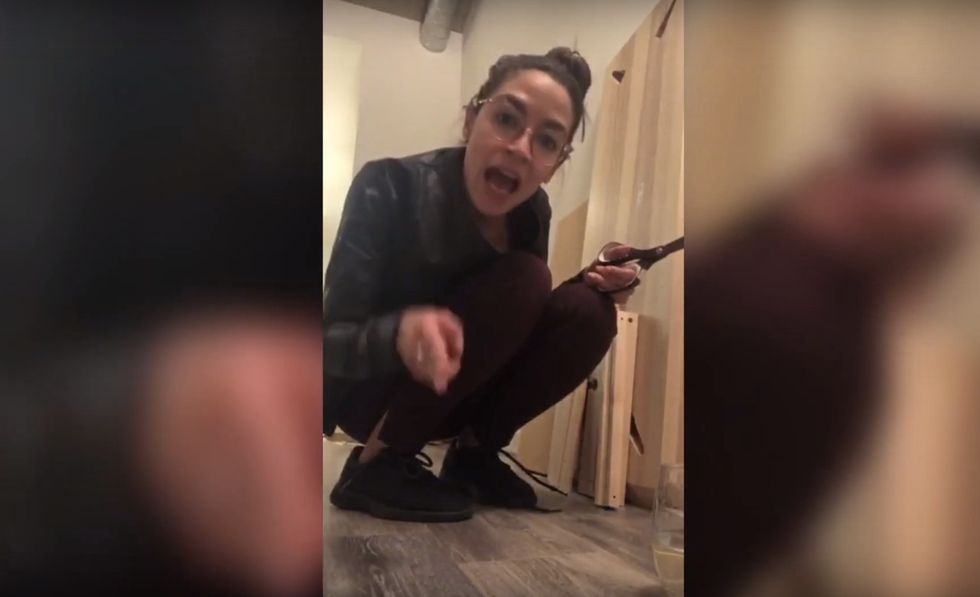 Image source: YouTube screenshot
Will we have an 'I know you are, but what am I' moment? Oh, yes — yes, we will.

"At least I'm not trying to cage children in the border and inject them with drugs," Ocasio-Cortez added to her already bizarre rant. "That's not a mistake! That is a deliberate policy to attack people based on their national origin. That's not a mistake. That's just hatred. That's just cruelty. That's just wrong!"
Huh?

The chief of U.S. Border Patrol during Barack Obama's presidency recently told Glenn Beck the problems with illegal immigrant families and unaccompanied minors started in 2014 and that the politcal left has been demonstrating "intent behind the distortion of the facts."
As to Ocasio-Cortez's "inject them with drugs" claim, it presumably was in reference to a lawsuit last year saying detained children separated from parents after crossing into the U.S. were forcibly given psychotropic drugs to manage their trauma.
Anything else?
(H/T: The American Mirror)