© 2023 Blaze Media LLC. All rights reserved.
Carjacker sticks gun in woman's face. But victim is a concealed carrier — and she opens fire, sending crook running for his life: 'He looked surprised'
A woman told WBBM-TV she had just exited a Chase Bank on South Michigan Avenue in Chicago on Monday afternoon with some cash in hand when a heart-stopping encounter took place.
"I had just come out of the bank and was sitting in my car about to lock my door to pull off and leave," the unnamed woman told the station in an audio-only interview.
Then a would-be carjacker "opened my door and put a gun in my face," the woman told WBBM.
What happened next?
But this particular crook had a big problem on his hands.
Turns out his victim is licensed to carry a concealed gun, the station said — and she was packing and ready.
"And when he saw me get mine, he looked surprised," the woman told WBBM. "And I started shooting, and he started running — he ran."
The woman told the station she doesn't recall how many times she fired: "Hell no. Just started busting."
She added to WBBM that she doesn't know if she hit the crook — only that the shots were fired at very close range.
Afterward the station said she reversed her Nissan Versa, pulled up right outside the bank, and ran inside for help. A bullet casing from the shots the woman fired remained on the ground hours later, WBBM said.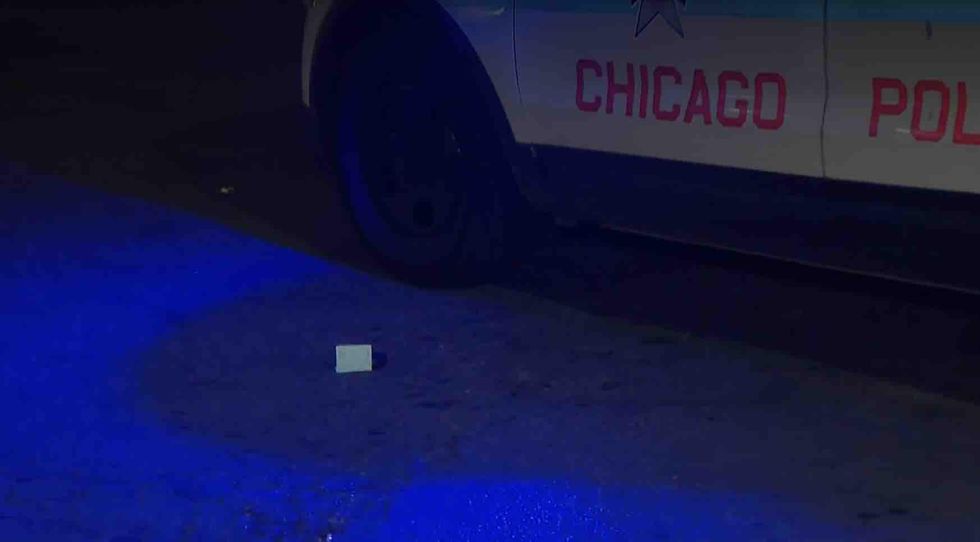 Image source: WBBM-TV video screenshot
'Thank God I had my gun, or I'd probably be dead right now'
She also was thankful she had a gun for protection.
"Thank God I had my gun, or I'd probably be dead right now," the woman told the station.
She also told WBBM she hopes that lawbreakers consider that their victims might be ready for them with lethal force.
"I pray every night that I don't have to shoot nobody, but if I have to, then I'm prepared and ready," the woman told the station. "So God, I was ready."
Anything else?
It was unclear late Monday if any of the woman's shots hit the would-be carjacker, WBBM said, adding that Chicago police were reviewing surveillance video and checking area hospitals to see if any patients were hit by gunfire.
Want to leave a tip?
We answer to you. Help keep our content free of advertisers and big tech censorship by leaving a tip today.
Sr. Editor, News
Dave Urbanski is a senior editor for Blaze News.
DaveVUrbanski
more stories
Sign up for the Blaze newsletter
By signing up, you agree to our
Privacy Policy
and
Terms of Use
, and agree to receive content that may sometimes include advertisements. You may opt out at any time.