An "angry" and "offended" Chicago Police Superintendent Eddie Johnson brutally took Jussie Smollett to task following the "Empire" actor's arrest earlier in the day on a felony charge that he filed a false police report stemming from his headline-grabbing claim that he was the victim of a racist, homophobic attack last month.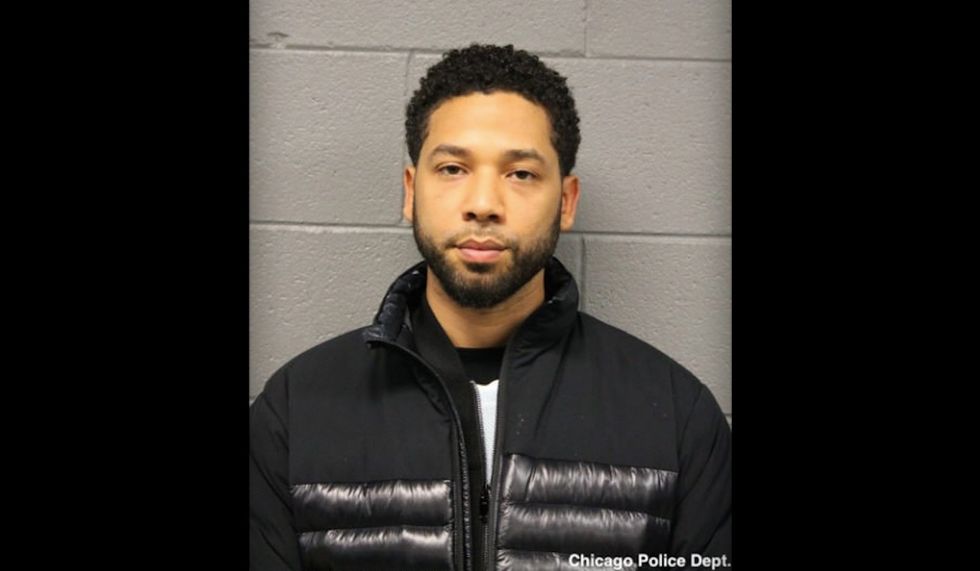 Image source: Chicago police department
In an extraordinarily candid Thursday news conference, Johnson — who said he's lived in Chicago all his life and knows the "racial divide that exists here" — was particularly disturbed that Smollett, a fellow black man, "took advantage of the pain and anger of racism to promote his career."
Smollett told police he was beaten by two men on a Chicago street at 2 a.m. Jan. 29 amid near-zero temperatures. He added that they yelled "MAGA country" at him — a reference to President Donald Trump's 2016 campaign slogan, "Make America Great Again" — in addition to racist and homophobic slurs. Smollett also claimed that they put a noose around his neck and poured liquid on him that smelled like bleach. No video was found of the purported attack.
The mainstream media, celebrities, and prominent Democratic politicians — including presidential candidates Sens. Kamala Harris and Cory Booker, both of whom called it an "attempted modern-day lynching" in separate tweets — jumped on social media to decry the alleged hate crime.
But Johnson said police saw holes in Smollett's story from the very beginning. Then 47 hours into cops holding brothers Ola and Abel Osundairo as potential suspects, Johnson said they told police Smollett paid them to pull off the fake attack — which evoked outrage in the department.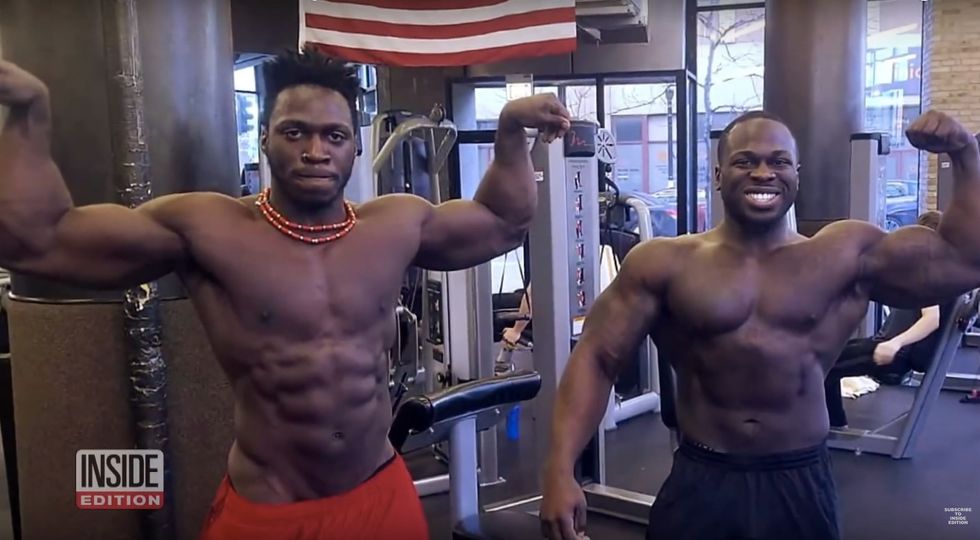 Image source: YouTube screenshot
'It pissed everybody off'
"When we discovered the actual motive, quite frankly it pissed everybody off," Johnson told reporters before laying into them a bit for their role in how the case unfolded.
"When you all put things out there into the universe that's not actual facts then it causes us to have to chase all that stuff down," he chided the gathered journalists, adding that " those are resources and time spent that we'll never get back that we could utilize for another investigation."
Indeed, Johnson made reference to "accusations within this phony attack received national attention for weeks" and then dressed down "celebrities, news commentators, and even presidential candidates" who "weighed in on something that was choreographed by an actor."
What else did Johnson say?
Johnson also said Smollett, believe it or not, used a check to pay the Osundairo brothers $3,500 to pull off the "staged" attack.
He added that "we have phone records" that "clearly indicate" Smollet and the Osundarios "talked to each other quite a bit," including one hour before the staged attack and one hour after it, including when the brothers were in Nigeria.

The Osundairo brothers "had on gloves" and "punched [Smollett] a little bit" and that the scratches on the actor's face were "most likely self inflicted," Johnson added.
Johnson told reporters that Smollett appears to have wanted the fake attack captured on camera and "knew" where one was prior to the ruse — but that it wasn't pointed in the right direction.
He also said Smollett was behind the "false letter" sent to himself that included "racial, homophobic, and political language." The FBI is handling the investigation surrounding the letter, WBBM-TV reported, as that's a federal issue.
When the letter didn't work the way Smollett wanted, Johnson said the actor took things to another level by concocting a "phony attack" — all because the actor was "dissatisfied with his salary" on "Empire."
Johnson said when Smollett told ABC News' Robin Roberts he was positive that figures seen in a dark, grainy surveillance image released by police were his attackers, "Yeah, he helped us identify them" but still "he didn't know that we knew."
Johnson also said police will talk to Smollett's manager, Brandon Moore, who allegedly was on the phone with Smollett when the staged attack took place. Johnson said he's "not sure if [Moore] knew or not" that a hoax was planned.

The police superintendent was also concerned about how Smollet's hate crime hoax would affect real hate crimes, given that they may be "met with skepticism that previously didn't happen."
"Bogus police reports cause real harm," he added.
Johnson offered another zinger to the mainstream media: "I only the hope that the truth about what happened receives the same amount of attention that the hoax did."
He added that he'd define "absolute justice" in this situation as Smollett confessing, apologizing to Chicago, and being "man enough to ... offer up resources" lost amid the investigation.
"I'll continue to pray for this troubled young man who resorted to both drastic and illegal tactics to gain attention," Johnson added.
What did Trump have to say in the wake of Smollett's arrest?
When Trump was asked for his reaction to the Smollett's alleged attack, he said, "it's horrible. It doesn't get any worse."
But on Thursday, the gloves came off:
.@JussieSmollett - what about MAGA and the tens of millions of people you insulted with your racist and dangerous comments!? #MAGA

— Donald J. Trump (@Donald J. Trump) 1550765397.0
What did Chicago Mayor Rahm Emanuel have to say?
Chicago Mayor Rahm Emanuel said in a statement that "a single individual who put their perceived self-interest ahead of these shared principles will never trump Chicago's collective spirit," according to ABC News.

Watch the news conference
Here's Johnson's news conference. It begins around the (minus) 37-minute mark. After a break where another police official speaks, Johnson takes questions starting around the (minus) 20-minute mark: