Since college students these days seemed inclined to attach all manner of negativity toward President Donald Trump and his administration, one might not find it terribly surprising that a number of students actually said they trust the communist government of China more than the Trump administration — at least in one respect.
Campus Reform's Cabot Phillips took a trip to the University of Maryland recently to ask students about its Confucius Institute on campus, which is funded by the Chinese government ostensibly to spread the Mandarin language and Chinese culture.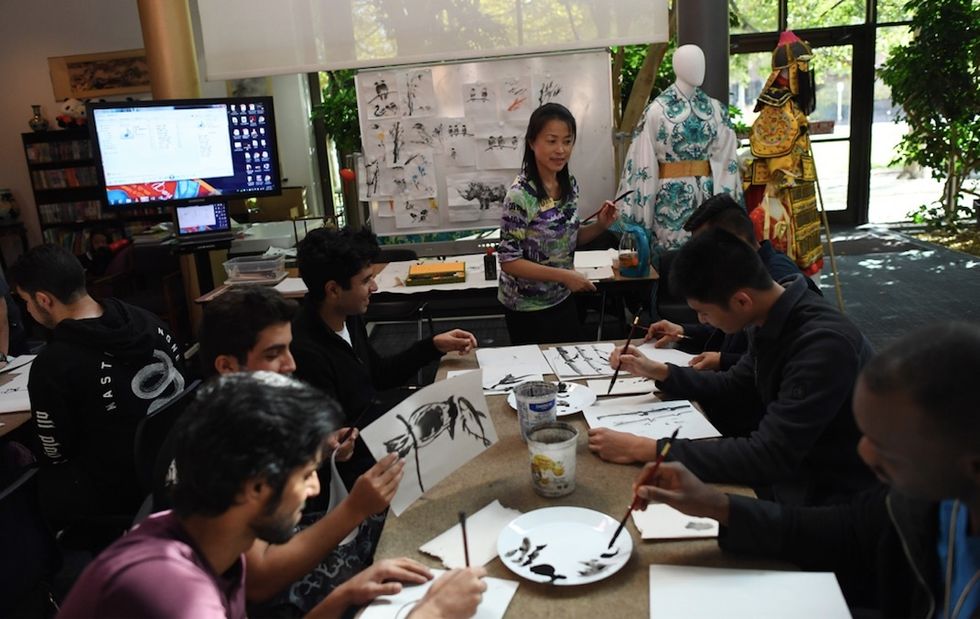 Jane Lim, director at the Confucius Institute, teaches a Chinese brush painting class at the Community College of Denver on Oct. 17, 2017, in Denver.Photo by RJ Sangosti/The Denver Post via Getty Images
However, the American Association of University Professors issued a report in 2014 urging colleges to close their Confucius Institutes — there are nearly 100 on American campuses — over academic freedom issues, according to Inside Higher Ed.
Last year, FBI Director Christopher Wray told the Senate Intelligence Committee that the bureau is investigating Confucius Institutes, the Washington Free Beacon said, adding that the intelligence community warned they could be used as spying tools.
Of particular concern, the paper said, are 13 universities that have Confucius Institutes and conduct top-secret Pentagon research, including Arizona State, Auburn, Purdue, Stanford, and the University of Washington.
What did the students have to say?
When Phillips asked University of Maryland students which entity they trust more with regard to the Confucius Institutes — the Chinese government which funds them or the Trump administration, which is in a testy trade battle with China at the moment — the vote was pretty much unanimous.
China should be trusted over Trump, they said.
"The Trump administration is very anti-intellectual, very anti, like, university, like calling them like liberal propaganda machines," one student said. "So ... it's not only a racist attack, but it's also like an anti-intellectual attack."

Another student, to her credit, admitted she didn't know "enough about the Chinese government to know if they have a reputation for honesty or dishonesty, but I know enough about Trump that he definitely has a reputation for dishonesty, so I wouldn't trust him. I think I'd do independent research."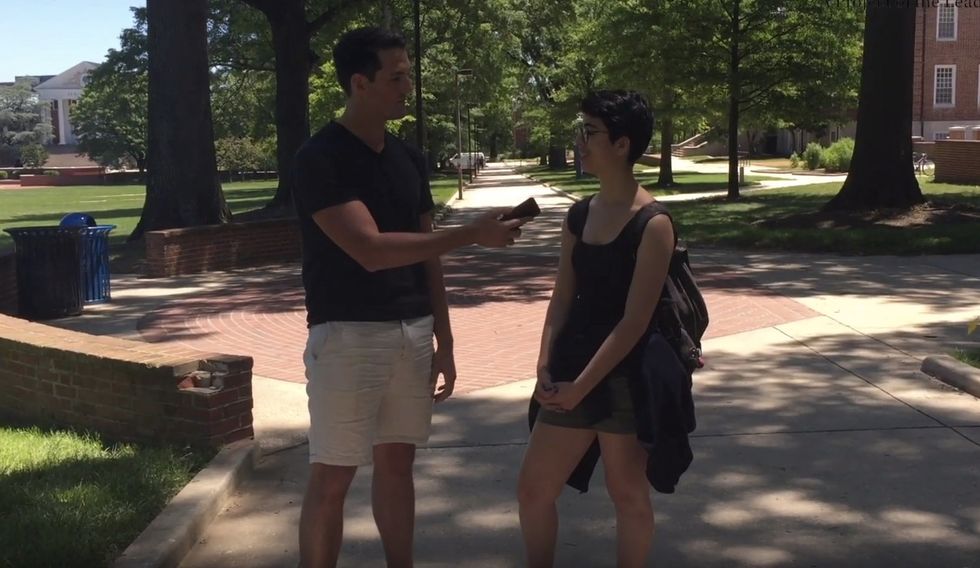 Image source: YouTube screenshot
But a pinch and dash of glaring facts — and the tunes change
However, when Phillips brought up the Chinese government's well-documented human rights abuses — imprisoning millions and oppressing them for their religious beliefs — and its disdain for freedom of speech, the students were caught off guard.
One student who was quick to trust China regarding Confucius Institutes changed his tune — kinda: "I didn't say I would like to trust them."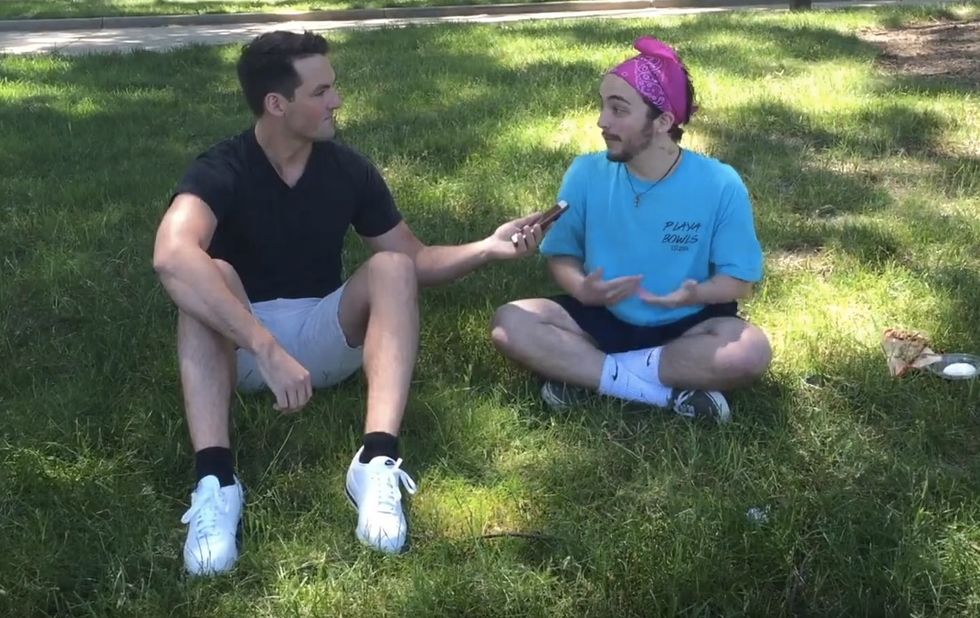 Image source: YouTube screenshot
The student who decried the Trump administration's "anti-intellectual" stances was silent for over 10 seconds before she managed a deflated, "I'm not sure."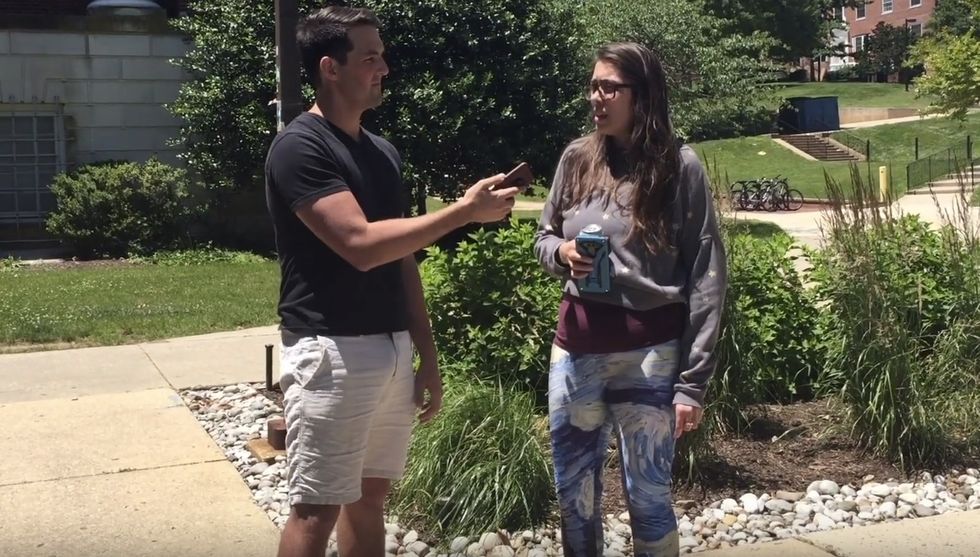 Image source: YouTube screenshot
Another said, "Uhh, that's a tough question. I wouldn't even know how to answer it. But, um, yeah, I'm not 100 percent sure about that."
Check out the clip:
College Students Trust China More Than Donald Trumpyoutu.be