A woman was waiting in front of her Rio de Janeiro apartment complex Saturday night for an Uber when she said a man sneaked up and sat down next to her.
"He asked me the time, I said it, and I saw he wasn't going to leave," she told MMAjunkie. "So I already moved to put my cellphone in my waist. And then he said, 'Give me the phone. Don't try to react, because I'm armed.'"
Unfortunately for the perp, his victim was armed, too, in a manner of speaking.
You see, little did he know he was messing with UFC strawweight fighter Polyana Viana.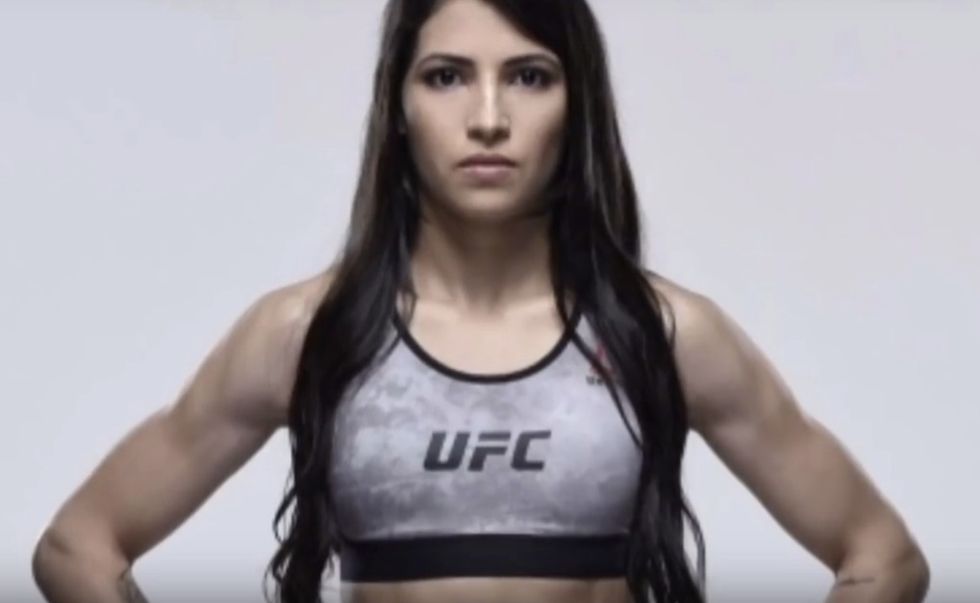 Image source: YouTube screenshot
"He was really close to me," she continued to MMAjunkie. "So I thought, 'If it's a gun, he won't have time to draw it.' So I stood up. I threw two punches and a kick. He fell, then I caught him in a rear-naked choke. Then I sat him down in the same place we were before and said, 'Now we'll wait for the police.'"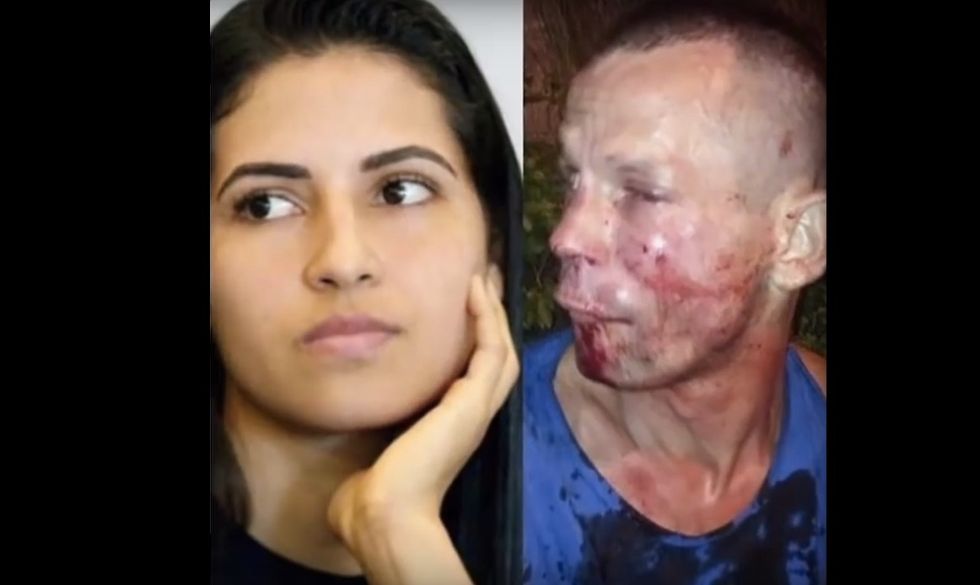 Image source: YouTube screenshot
Ouch.

The outlet said Viana, who was alone, asked passers-by to call police and kept the guy's arm locked.
Viana, 27, added to MMAjunkie that police took the would-be thief to an emergency care facility for the wounds she dealt him and then to the station. She filed a report there and learned he'd been arrested and released recently, the outlet reported.
Afterward, Viana told the outlet she just went home and made dinner — and that her hands hurt a little the next day but that she was otherwise unharmed.
And that gun?
She also told MMAjunkie the gun he spoke of turned out to be cardboard shaped like a gun — and that she knew even in the heat of the moment that it wasn't real.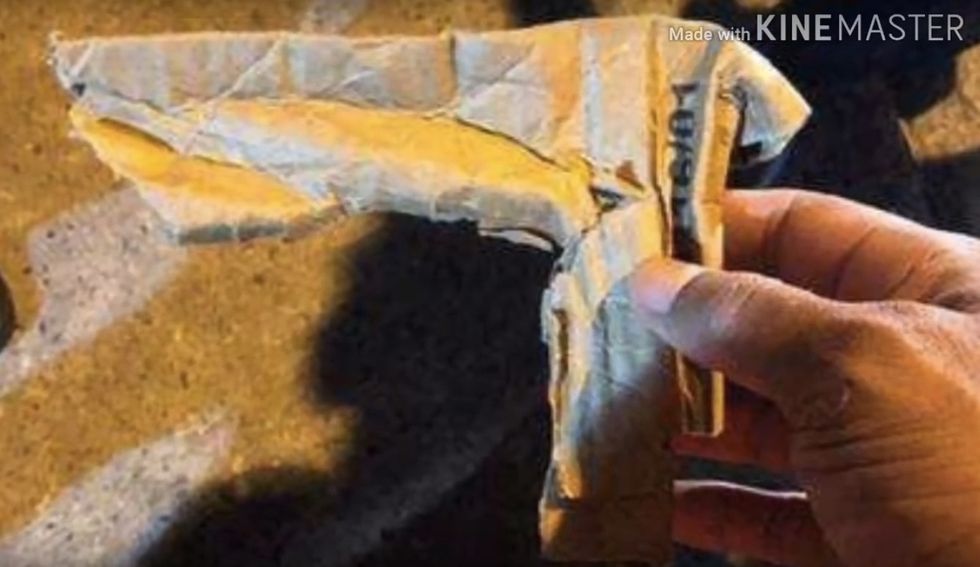 Image source: YouTube screenshot
'He was scared I was going to beat him up more'

Amid what would prove a frightening ordeal for most people, Viana told the outlet she remained calm.
"I was fine," she added to MMAjunkie. "I was fine because he didn't even react after. Since he took the punches very quickly, I think he was scared. So he didn't react anymore. He told me to let him go, like 'I just asked for the time.' I said, 'Asked for the time my ass,' because he saw I was very angry. I said I wouldn't let go, and that I was going to call the police."
Viana noted to the outlet that he said, "'Call the police, then' because he was scared I was going to beat him up more."
Who could blame him?
And this wasn't the first time

She told MMAjunkie she'd never been mugged in Rio — her home for the last few years — but that it happened when she lived in Belem, another town in Brazil about 2,000 miles north.
Viana — who's 5-feet-7-inches tall and weighs 115 pounds — recalled to the outlet that two men on a motorcycle approached her, and one got off and and charged at her.
"He broke my umbrella and tried to take my phone," Viana told MMAjunkie. "I said I wasn't going to give it to him. He tried to take it from my hand, I punched him in the face, and he was scared. This time I was scared. I don't know if it was because there were two of them ... but I think he was more scared than I was, so he jumped on the motorcycle and left."
Here's a look at Viana in action: