On Wednesday night around 11:15 p.m., a 44-year-old man was sitting on the steps of his Chicago home on North Wolcott Avenue when he heard a loud noise from the street, police told the Chicago Sun-Times.
What happened next?
With that, the man walked toward the noise and saw two people under a car, police told the paper.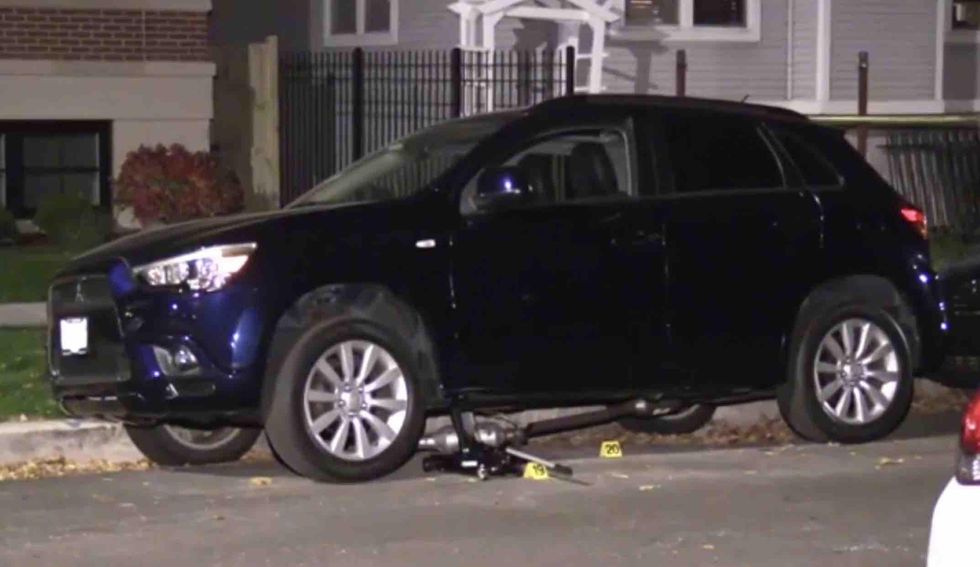 Image source: WGN-TV video screenshot
WGN-TV reported that the two men in question were attempting to steal a catalytic converter.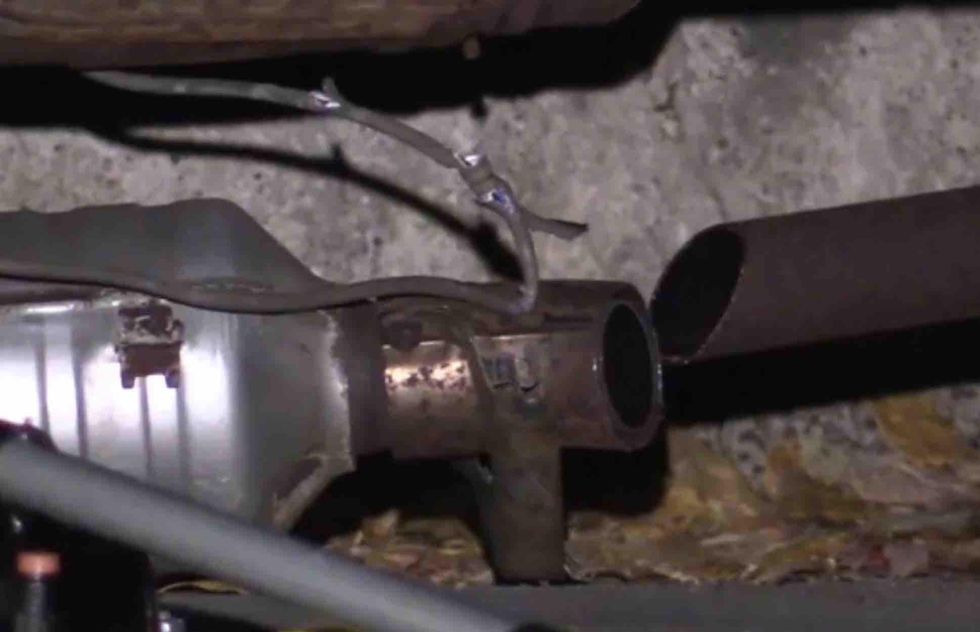 Image source: WGN-TV video screenshot
When they noticed they were being watched, they crawled out from under the car, pulled out their guns, and started shooting at the homeowner, the station said.
Whoops
What the dynamic duo perhaps didn't consider was whether or not their target was armed — and indeed he was.
In fact, the 44-year-old man has a concealed carry license, the Sun-Times reported, adding that police said he pulled out his own gun and fired back.
WGN said in its video report that at least a dozen shots were fired, with one of them hitting a nearby home's window.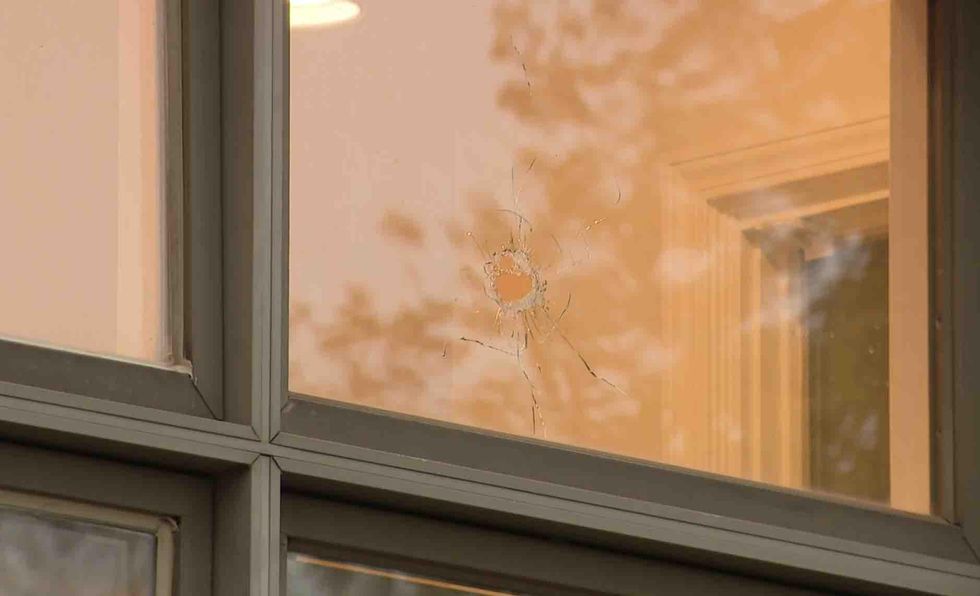 Image source: WGN-TV video screenshot
But it appears the homeowner had the best aim.
He struck one of the gunmen in the neck, police told the paper, adding that 25-year-old Darion Blackman was pronounced dead at Illinois Masonic Medical Center.
Blackman was identified by the Cook County medical examiner's office, the Sun-Times said.
WGN reported that Blackman was arrested Sept. 9 for unlawful use of a weapon without possession of a valid Firearm Owners Identification card — and that he was released the next day.
Anything else?
The paper, citing police, said the second gunman fled and has not been arrested.
A weapon was recovered at the scene, police told WLS-TV.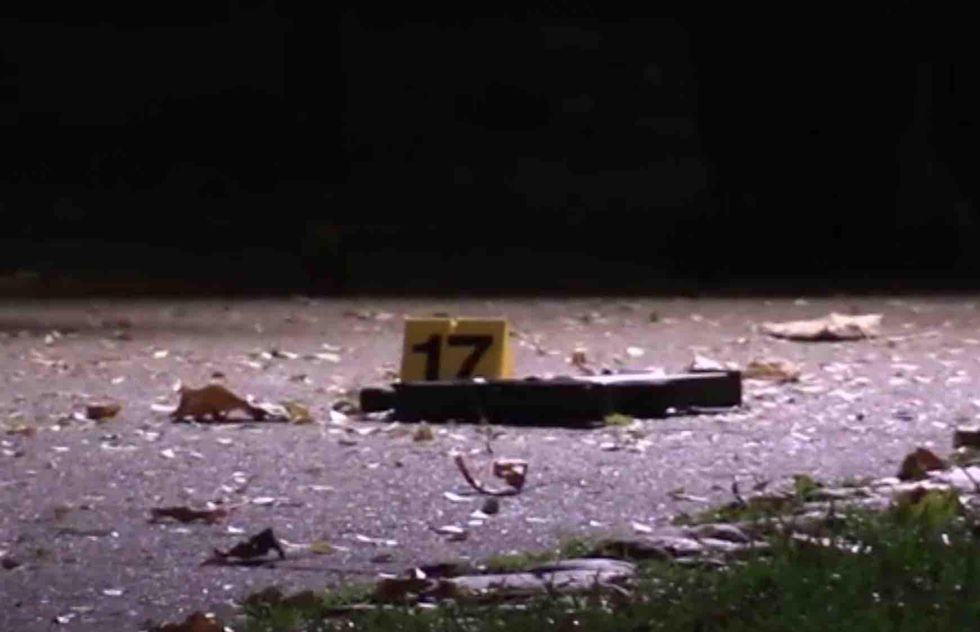 Image source: WGN-TV video screenshot
The homeowner wasn't injured and refused help from paramedics, police noted to the Sun-Times.
Detectives are still investigating this incident, the paper added.