© 2023 Blaze Media LLC. All rights reserved.
Shots ring out in mall, and one father reacts in a flash, covering up and protecting his young son — who's full of praise for his dad: 'He's better than Superman'
Travis McMillon on Saturday took his 8-year-old son Ethan to the Northpark Mall in Ridgeland, Mississippi, for his first pair of Jordans, WAPT-TV reported.
Naturally McMillon was documenting the special occasion on video: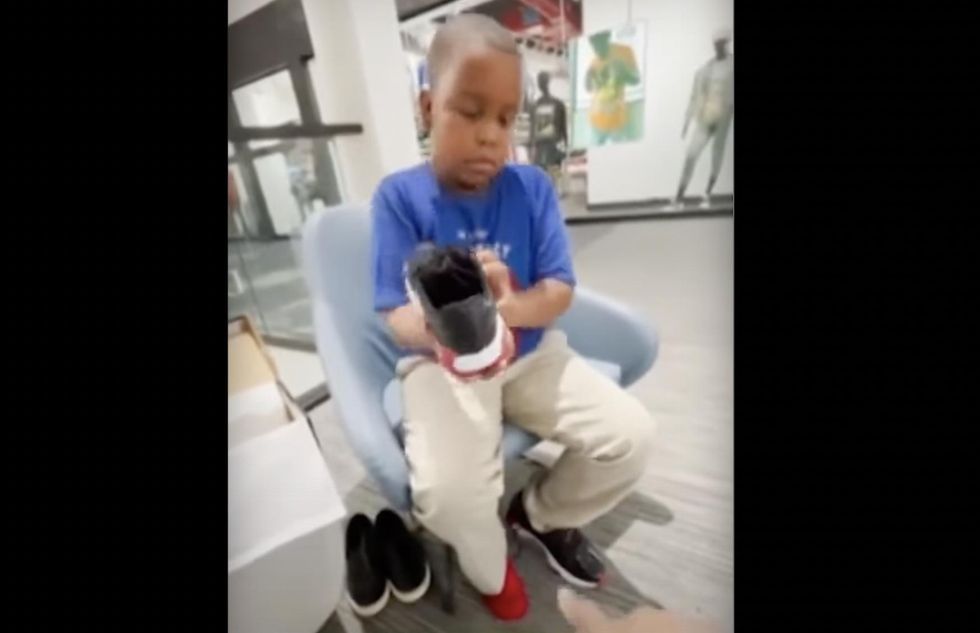 Image source: WAPT-TV video screenshot
But suddenly, the moment was shattered by gunfire nearby.
Police later said a 16-year-old girl pulled a gun on a popcorn store owner at the mall, but the store owner also had a gun and shot the girl in the leg in what police said was an act of self-defense.
Obviously, neither McMillon nor his son knew those details — all they heard was gunfire nearby, and McMillon's video caught his son's reaction:
Image source: WAPT-TV video screenshot
What happened next?
The McMillons said they were just steps away from the gunfire on the mall's second floor — and the video even picked up shouting that preceded the shooting, WAPT noted.
"I was scared because I thought they were running around shooting the mall," Ethan recounted to the station.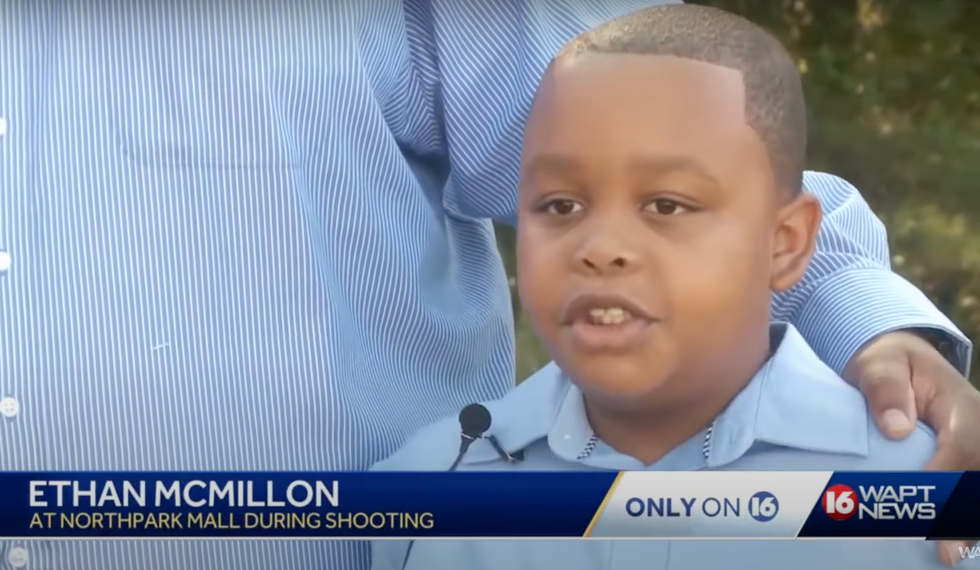 Image source: WAPT-TV video screenshot
His dad was well aware of what the flying bullets could mean, telling WAPT that one of his thoughts was "hopefully it wasn't nobody trying to shoot up the mall like they did those schools and whatnot."
Instinct quickly took over, and the station said Travis McMillon grabbed his son and shielded him inside the Dillard's department store.
"I covered him up, so if anything were to happen, [bullets] would hit me and not him, and I would protect him," Travis McMillon recalled to WAPT.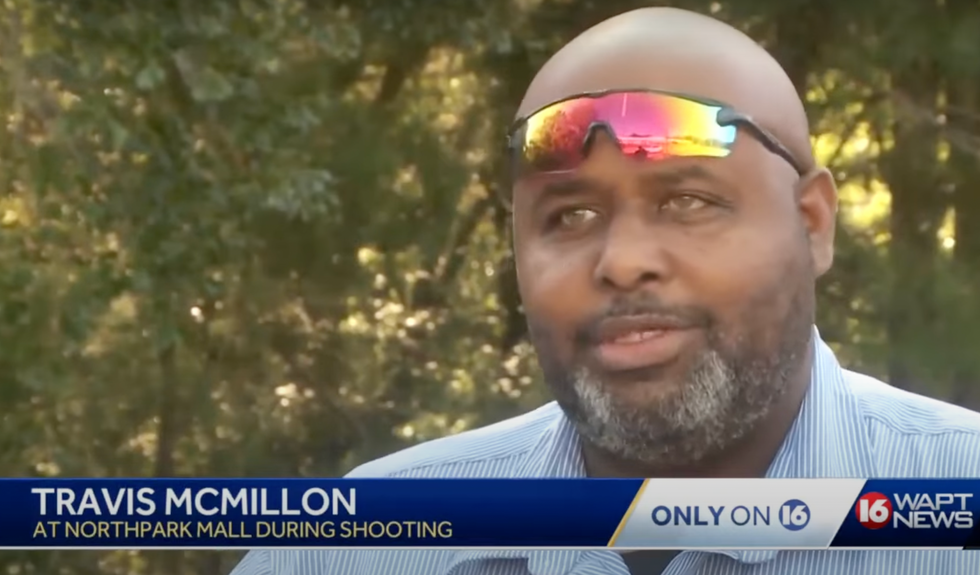 Image source: WAPT-TV video screenshot
'He's better than Superman'
Ethan told the station being protected from gunfire wasn't how he wanted to remember picking up his first pair of Jordans — but his good humor remained intact.
"My dad said I should've just ordered them," Ethan recalled to WAPT. "After the gunshots, I wish I would've agreed to ordering it."
On the bright side, the experience underscores how much Ethan looks up to his dad, calling him his forever hero — and with a sweet exclamation point: "He's better than Superman."
Father Protects Son In Mall Shootingyoutu.be
Want to leave a tip?
We answer to you. Help keep our content free of advertisers and big tech censorship by leaving a tip today.
Sr. Editor, News
Dave Urbanski is a senior editor for Blaze News.
DaveVUrbanski
more stories
Sign up for the Blaze newsletter
By signing up, you agree to our
Privacy Policy
and
Terms of Use
, and agree to receive content that may sometimes include advertisements. You may opt out at any time.