President Donald Trump made history Sunday, becoming the first sitting American commander in chief to enter Communist-controlled North Korea.
At 3:46 p.m. local time — or 2:46 a.m. EST — Trump officially crossed into North Korean territory at the heavily-fortified demilitarized zone, a moment that was streamed live on TV networks worldwide.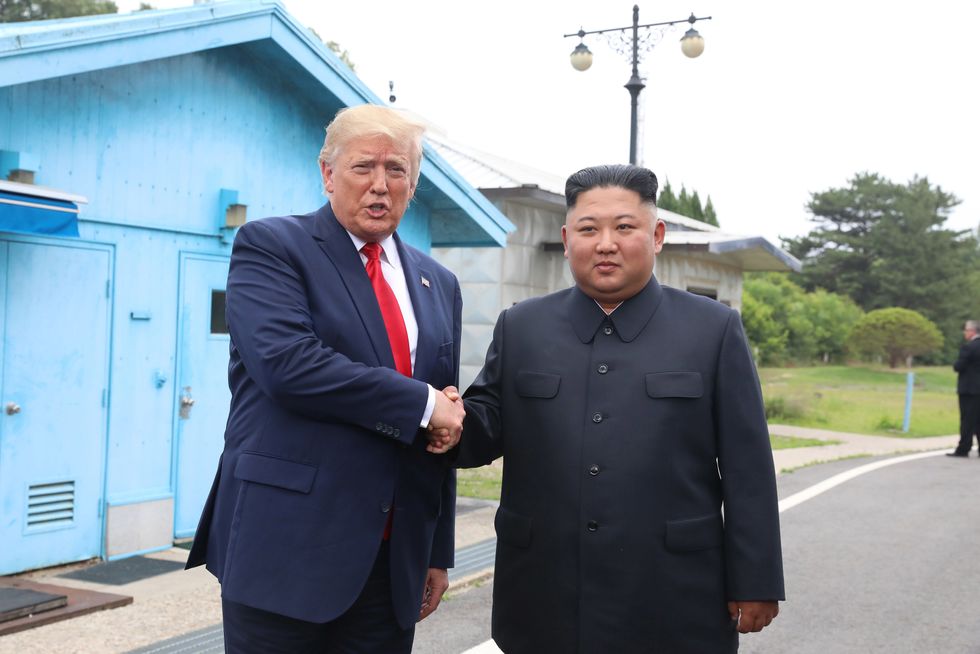 Dong-A Ilbo via Getty Images/Getty Images
"It is good to see you again. I never expected to meet you in this place," a smiling Kim told Trump through an interpreter, according to the New York Times.

"Big moment, big moment," the president replied.
After a handshake and photo-op on the North Korean side — lasting approximately one minute — Trump led Kim over to the South Korean side, where the two leaders briefly addressed reporters before heading into the "Freedom House" for private conversation.
The leaders spent approximately 50 minutes inside Freedom House, where they discussed resuming stalled nuclear negotiations.
Once they emerged, Trump announced Kim agreed to send his negotiators back to the table to resume work on the ever-elusive denuclearization agreement. Trump even said he had invited Kim to the White House.
"This has a lot of significance because it means that we want to bring an end to the unpleasant past and try to create a new future, so it's a very courageous and determined act," Kim told reporters, according to The Times.
"Stepping across that line was a great honor. A lot of progress has been made, a lot of friendships have been made and this has been in particular a great friendship," Trump said.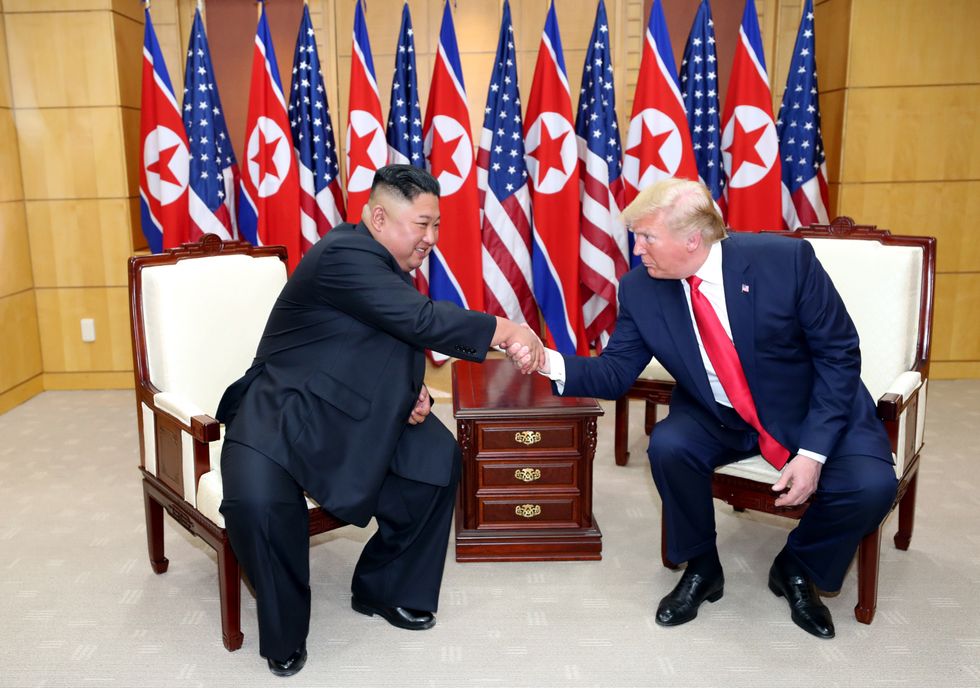 Dong-A Ilbo via Getty Images/Getty Images
While many expressed hope that Sunday's meeting could further denuclearization talks with North Korea, critics called the meeting nothing more than a glorified photo-op.

Trump, however, declared victory.
"We're not looking for speed. We're looking to get it right," Trump said after the meeting, according to the Wall Street Journal. "We're on a very good path. This was a terrific day."