A drag queen Bible story hour was held Sunday at Calvary Presbyterian Church in San Francisco, KNTV-TV reported.
The event included a drag queen reading from the Old Testament book of Exodus as children sat rapt in the front of the sanctuary — and drag queen "Flamy Grant" playing guitar while leading the congregation in the hymn "Be Thou My Vision."
What are the details?
Rev. Victor Floyd told the station that Calvary Presbyterian has held a pre-Pride prayer service in the past but that a drag queen Bible story hour is something new.
"We're hoping to offer a little balance to all of the hateful rhetoric that is out in the country and especially coming from churches and from politicians who are using churches and using trans people and drag queens as their props," Floyd noted to KNTV as he donned a stole with trans colors.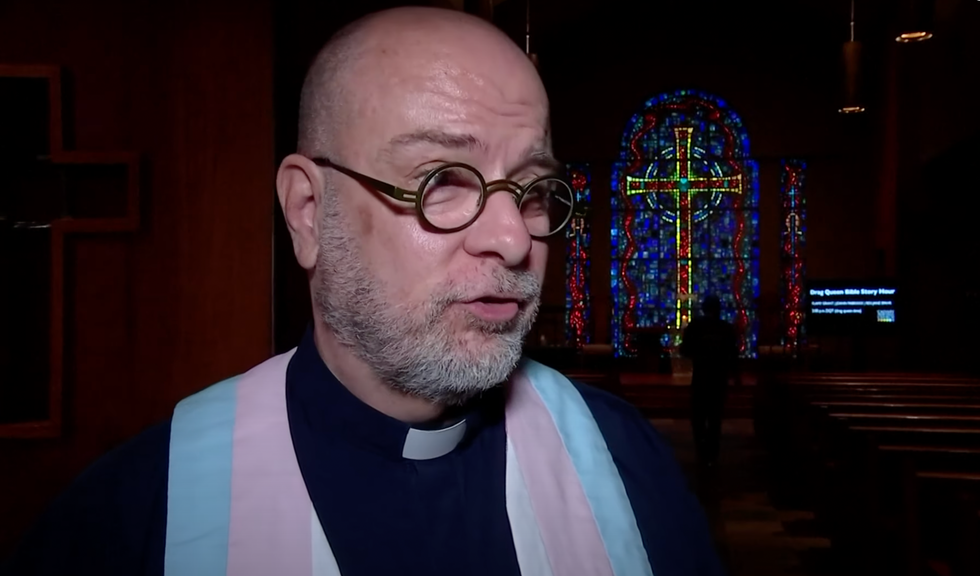 Rev. Victor FloydImage source: YouTube screenshot
One of the performers was Sam Lundquist, who is an associate pastor at San Francisco's St. John's Presbyterian Church.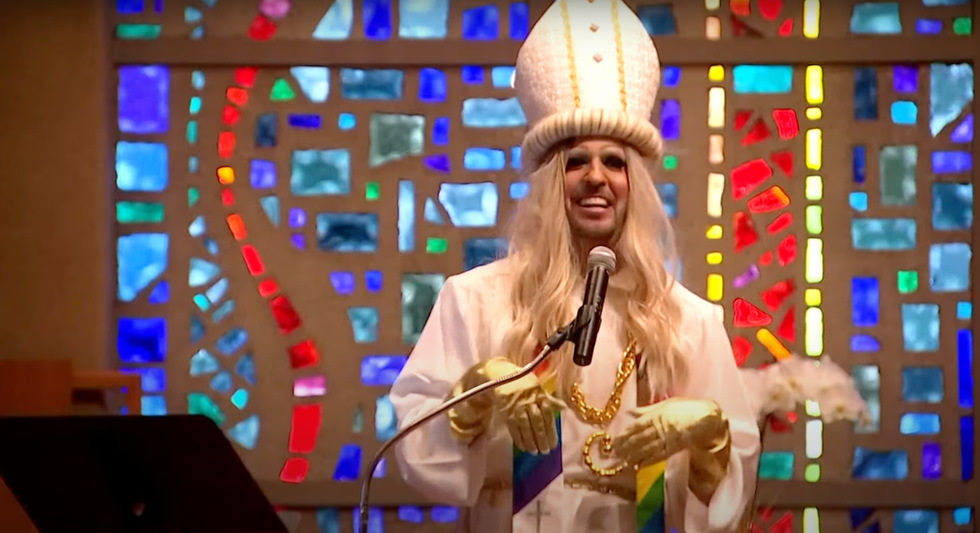 Image source: YouTube screenshot
Lundquist — whose personal web page indicates he's a "queer pastor" who "loves God" and "loves glitter" — read from chapter 3 of the book of Exodus, focusing on Moses and the burning bush.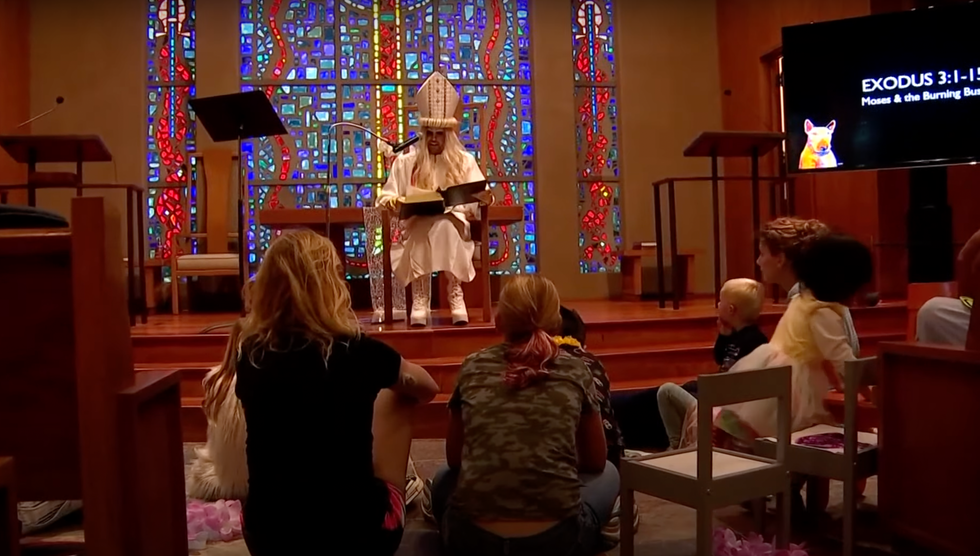 Lundquist joined forces during the event with drag queen "Flamy Grant" — a stage name presumably borrowing from Christian music icon Amy Grant. Here's a photo of the pair that Lundquist posted to his Instagram page:
Flamy Grant led the congregation in singing the iconic hymn, "Be Thou My Vision."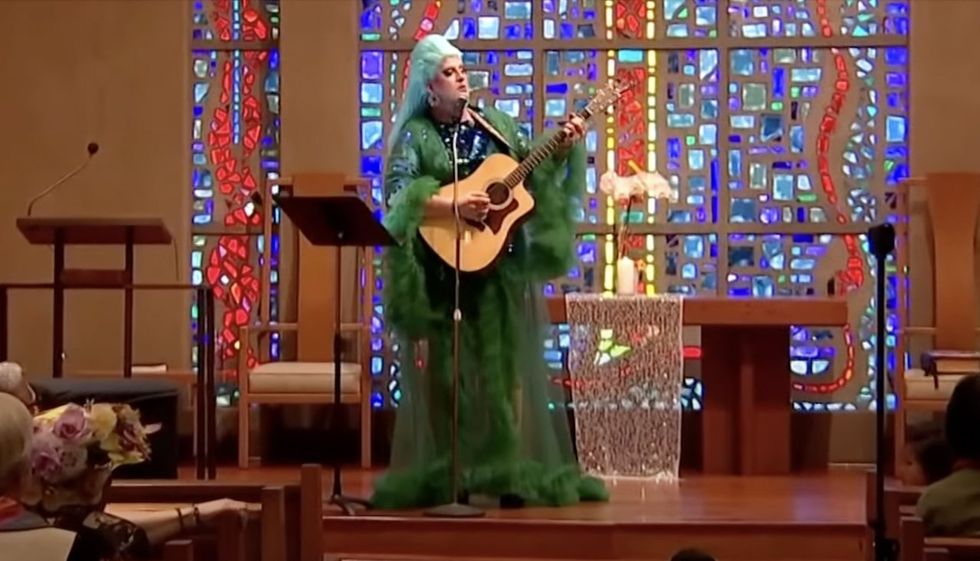 Image source: YouTube screenshot
"I think that Pride Month especially is extremely important these days, because so many of us come up in shame, and that's why we need pride," Flamy Grant told KNTV.
Floyd told the station not everyone supported the Calvary Presbyterian hosting the drag queen Bible story hour.
"Because of the recent protests in Petaluma and in Loomis Basin, up near Roseville, and other places, and because of some of the irate emails we've gotten ... we've, I think, responded with a lot of security consideration ... we don't expect anything to go wrong," he told KNTV.
Floyd added to the station, "I hope people take joy away ... we always say, 'The kind of joy the world can't give.'"
Flamy Grant noted to KNTV that "we are creative beings. It's just in our core, and to tell someone that they can't be what their imagination tells them they can, that's a violation of what's sacred about us."
Californians attend Drag Queen Bible Study Houryoutu.be
Like Blaze News? Bypass the censors, sign up for our newsletters, and get stories like this direct to your inbox. Sign up here!