Ana Kasparian, far-left co-host of progressive news program "The Young Turks," admitted she was "wrong" for assuming Kyle Rittenhouse chased Joseph Rosenbaum before fatally shooting him last year amid rioting and protesting in Kenosha, Wisconsin, following the police-involved shooting of Jacob Blake.
In reality — and according to videos TheBlaze examined just two days after the incident — it was quite clear that Rosenbaum was the aggressor and was, in fact, chasing Rittenhouse that night.
It isn't so clear why Kasparian assumed the opposite all this time — though even the prosecuting attorney in Rittenhouse's murder trial last week falsely implied the Rittenhouse-chased-Rosenbaum narrative. But hats off to Kasparian for admitting she was wrong.
What are the details?
"Initially I was under the assumption that Rittenhouse was the person who was chasing after Joseph Rosenbaum — that's how it had started," Kasparian said on camera. "But I was wrong about that."
She also said she wanted "to correct the record: I was, in fact. wrong about that. Look, these details matter, because if you're gonna make an argument that you acted in self-defense, there needs to be some proof that there was an imminent threat."
Kasparian added: "Now, what really mattered to me was how all of this unfolded. What was the thing that sparked it? What started all of it? And to show you the evidence to reinforce that I was wrong about that, I wanna go to this video that shows how everything really started."
She interrupted her commentary with the video report breaking down the timeline that night, first showing a very angry Rosenbaum hollering "Shoot me!" at rifle-toting folks in Kenosha there to protect businesses from looting and arson.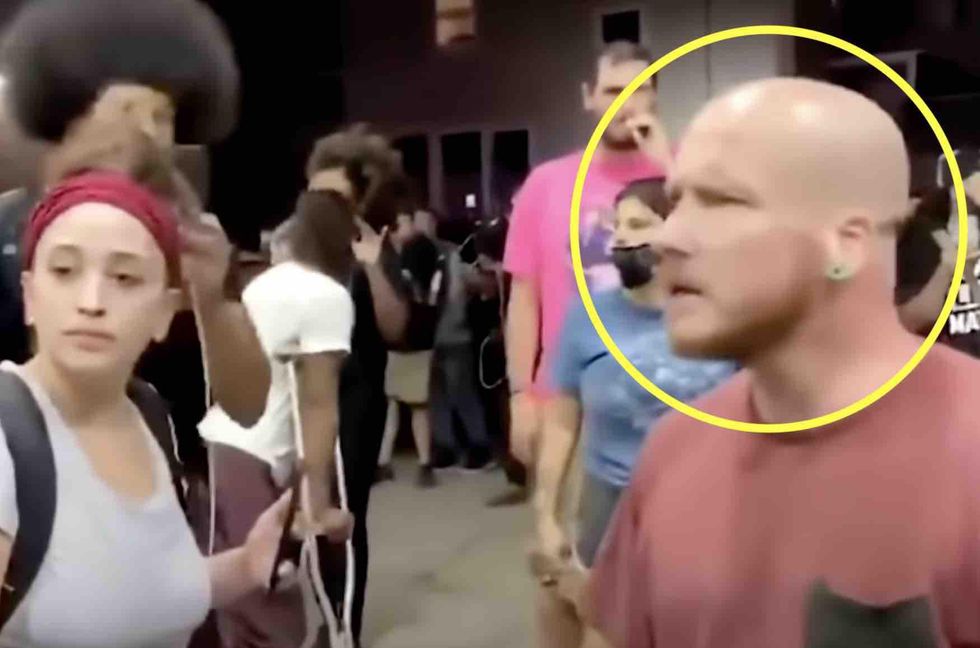 Image source: YouTube screenshot
Rosenbaum also repeatedly used the N-word in his exclamations, which the video muted.
The clip also shows Rosenbaum chasing Rittenhouse down a street and throwing a bag at Rittenhouse — which the video said contained belongings from his hospital stay for mental health treatment.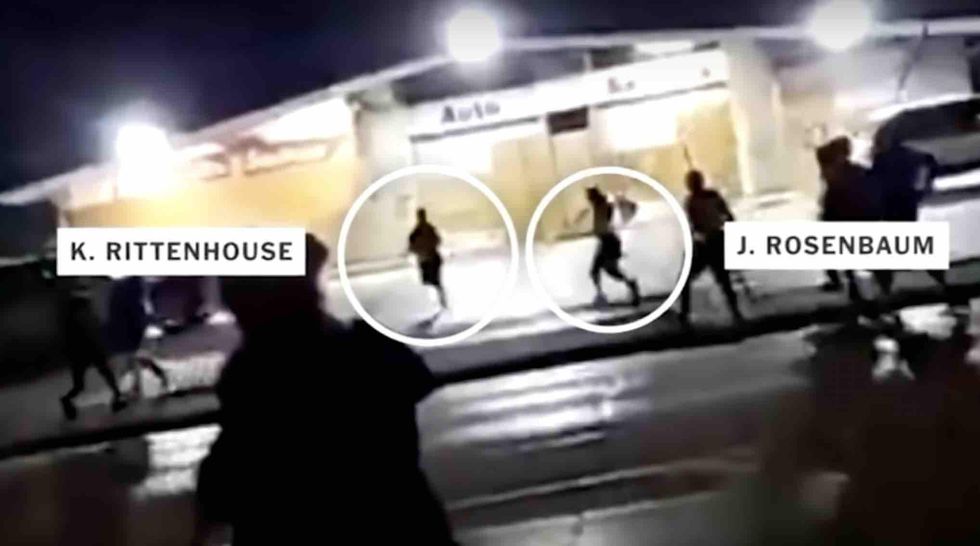 Image source: YouTube screenshot
The clip also notes that a third party fired a shot into the air before Rosenbaum catches up to Rittenhouse and lunges at him — which is when Rittenhouse fired at Rosenbaum.
'Those details matter'
"So, those details matter, right?" Kasparian continued after showing the timeline clip. "Who was chasing who matters, the gunshots by some other unidentified person, that matters — especially if you're Rittenhouse, and you're running away, and then you hear shots, and then Rosenbaum lunges toward him."
Ana Kasparian ADMITS SHE DID NOT KNOW Kyle Rittenhouse Was The Person Fleeing In The Kenosha Videoyoutu.be
Anything else?
Rittenhouse was charged with homicide and attempted homicide for fatally shooting Rosenbaum and Anthony Huber and wounding Gaige Grosskreutz and is now on trial. Rittenhouse pleaded not guilty and claimed self-defense.
As for Grosskreutz, he testified Monday that he pointed a gun at Rittenhouse before Rittenhouse fired at him and "vaporized" his bicep. Grosskreutz was carrying a concealed Glock that night but also said his concealed carry permit was expired at the time, according to the Milwaukee Journal-Sentinel.
Grosskreutz also told prosecutors earlier Monday he attended the Kenosha protests as a medic and wasn't trying to be an active participant, but the paper said Grosskreutz admitted upon further questioning that he spoke at a rally hosted by the Peoples Revolution — a Milwaukee-based group that has protested against police violence — and made statements such as, "Long live the revolution."
However, Grosskreutz also testified he put his hands in the air after Rittenhouse shot Huber and then saw Rittenhouse "re-rack" his rifle, the paper said, after which he figured Rittenhouse wouldn't "accept [his] surrender" and then moved toward Rittenhouse.
He also testified that he wasn't "intentionally" pointing his gun at Rittenhouse, the Journal Sentinel said.
(H/T: The Daily Wire)