A Disney shareholder is speaking out after the Walt Disney Company caved to woke demands and vocally opposed Florida's Parental Rights in Education law.
What are the details?
Speaking with Fox News, shareholder Rob Keating said Disney should return to creating excellent stories — and stay far away from politics.
"Here's a suggestion for Disney CEO Bob Chapek: Get back to business, that is, excellence in storytelling, and stop wasting shareholders' money on political crusades that have nothing to do with Disney's business," Keating said. "We all have the right to have our voices heard on issues, but not on the shareholders' dime."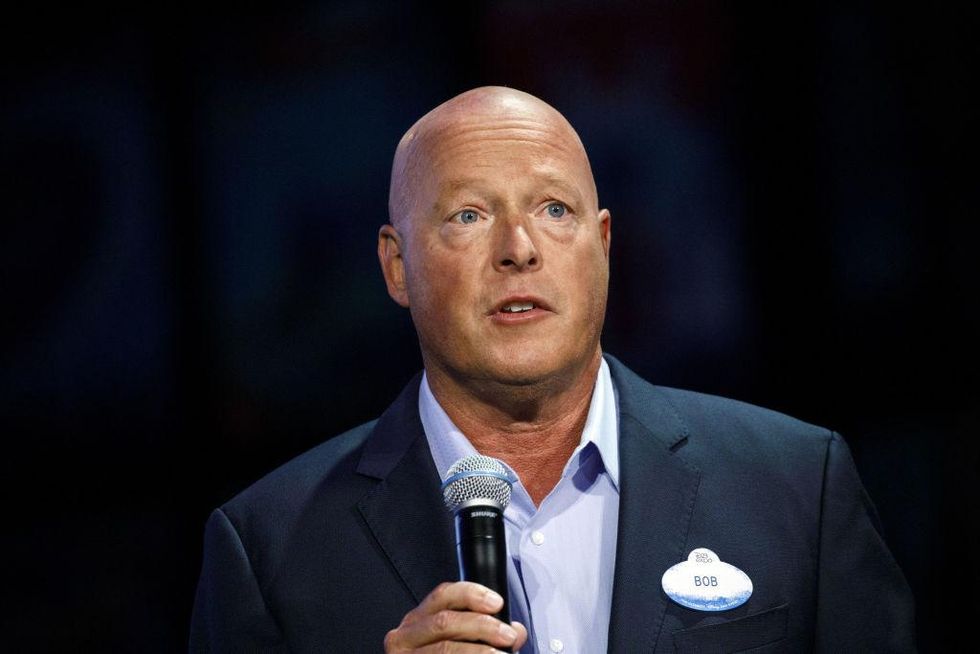 Walt Disney Co. CEO Bob Chapek (Patrick T. Fallon/Bloomberg via Getty Images)
In a corresponding essay, Keating observed that Disney "managed to get itself in a political mess largely of its own making over an issue that has nothing to do with its business."
"All of this gets back to a fundamental point: Company executives who use company resources, that is, shareholder resources, to engage in politics, including so-called corporate social responsibility adventures, are, in effect, guilty of stealing from the company's owners," Keating wrote.
Keating's comments came after Kristan Hawkins, a mother and president of Students for Life of America, wrote a viral "goodbye" post to Disney, condemning the company for having "transformed into a political propaganda machine that grooms children for abortions and sexual promiscuity."
What is the background?
Disney became a lightning rod for the culture wars last month after CEO Bob Chapek spoke out against the Parental Rights in Education bill. The company has repeatedly referred to the law by its false moniker, the "Don't Say Gay" bill.
Importantly, the law does not prohibit use of the word "gay." Instead, the law prohibits classroom instruction on sexual orientation and gender identity for grades K-3.
After Florida Gov. Ron DeSantis (R) signed the bill into law, Disney released a statement vowing to fight against the law.
Florida's HB 1557, also known as the 'Don't Say Gay' bill, should never have passed and should never have been signed into law. Our goal as a company is for this law to be repealed by the legislature or struck down in the courts, and we remain committed to supporting the national and state organizations working to achieve that. We are dedicated to standing up for the rights and safety of LGBTQ+ members of the Disney family, as well as the LGBTQ+ community in Florida and across the country.
Last week, leaked videos from a meeting of Disney employees showed executives and producers boasting about implementing a "gay agenda" in Disney content, whose primary audience is children.