A 13-year-old girl who witnessed last month's deadly traffic cone beating of a 73-year-old man in Philadelphia was shot in the face Friday, WTXF-TV reported.
What are the details?
The girl was shot in the back of her right ear around 6:45 p.m. in the 5800 block of Osceola Street in Philadelphia, the station said. The bullet traveled through her jaw, and she was said to be in stable condition, police added to WTXF.
Philadelphia District Attorney Larry Krasner said in a Monday press conference that the girl was present when a group of juveniles attacked James "Simmie" Lambert Jr. in the 2100 block of Cecil B. Moore Avenue on June 24, the station reported. Lambert died the next day.
Sources told WTXF the girl wasn't charged in the attack, and they don't believe her shooting is related to or connected to the attack.
"If the evidence indicates that there's some sort of retaliation here or some kind of witness intimidation, something of that sort, we will act on it swiftly," Krasner said.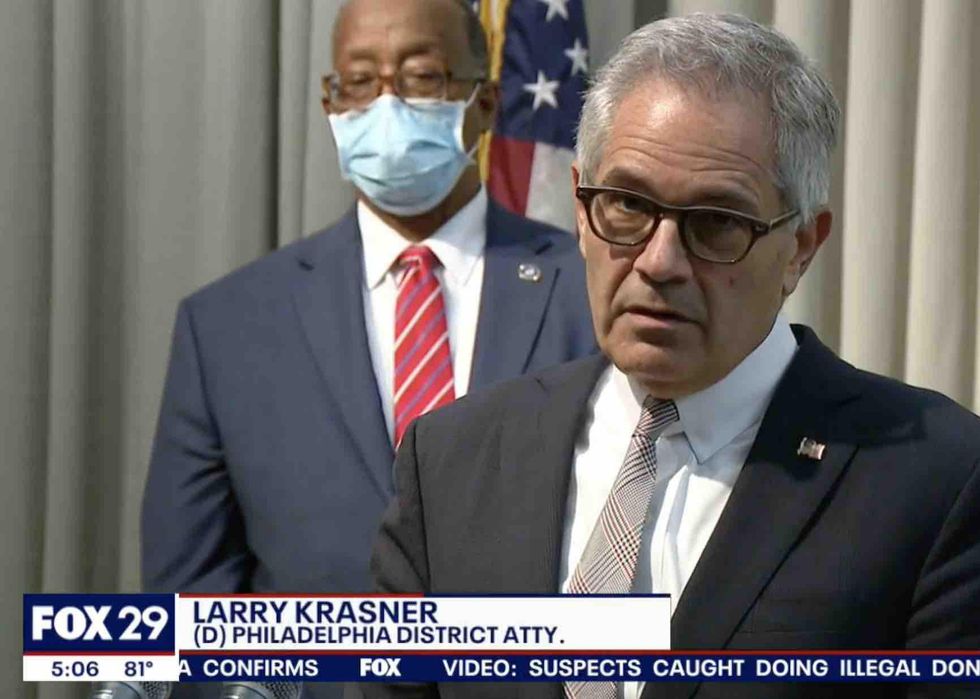 Image source: WTXF-TV video screenshot
The station said sources indicated the girl was supposed to talk to the homicide department Friday morning about Lambert's traffic cone beating, but she never showed up. The girl was shot later that evening.
WXTF, citing sources, said the shooting happened when the girl was with two juvenile boys and another girl who was visiting the area — and both of the boys had guns. The station added that investigators are looking into the possibility that the boys were showing off their guns at the time of the shooting.
Anything else?
A 14-year-old girl, Gamara Mosley, and a 14-year-old boy, Richard Jones, are being charged with murder in connection with Lambert's death, WTXF reported.
The following are images police provided in order to identify suspects: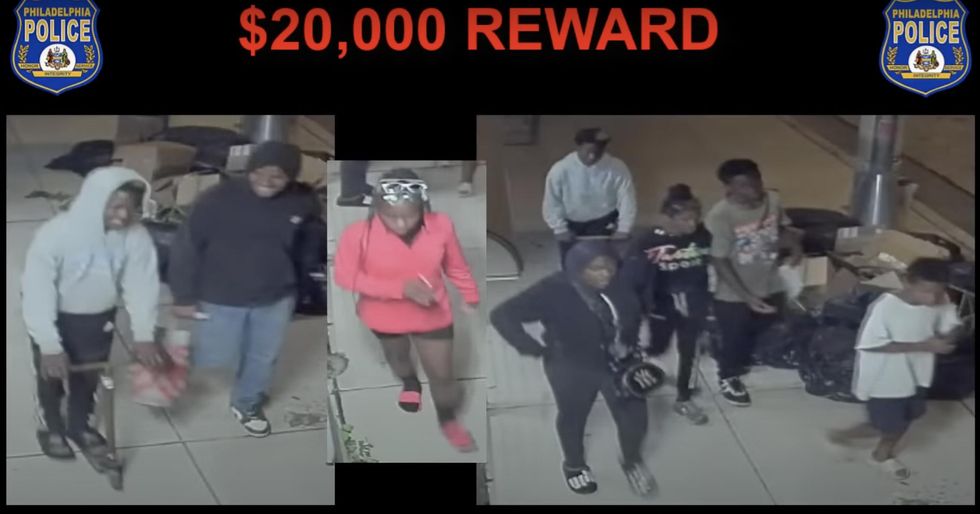 Image source: Philadelphia police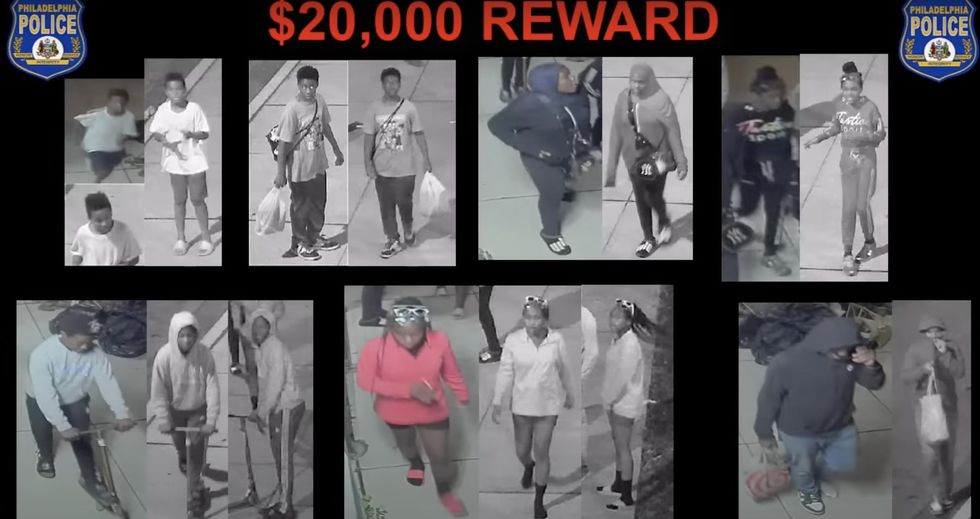 Image source: Philadelphia police
Police said if you spot teens from the video of the attack on Lambert or from the above images, call 911 immediately, WCAU-TV reported. Those with information about the attack can submit anonymous tips by phone or text to 215-686-8477 or online, the station added.