A Georgia homeowner held an armed teen gang member at gunpoint until police arrived to arrest him late Wednesday.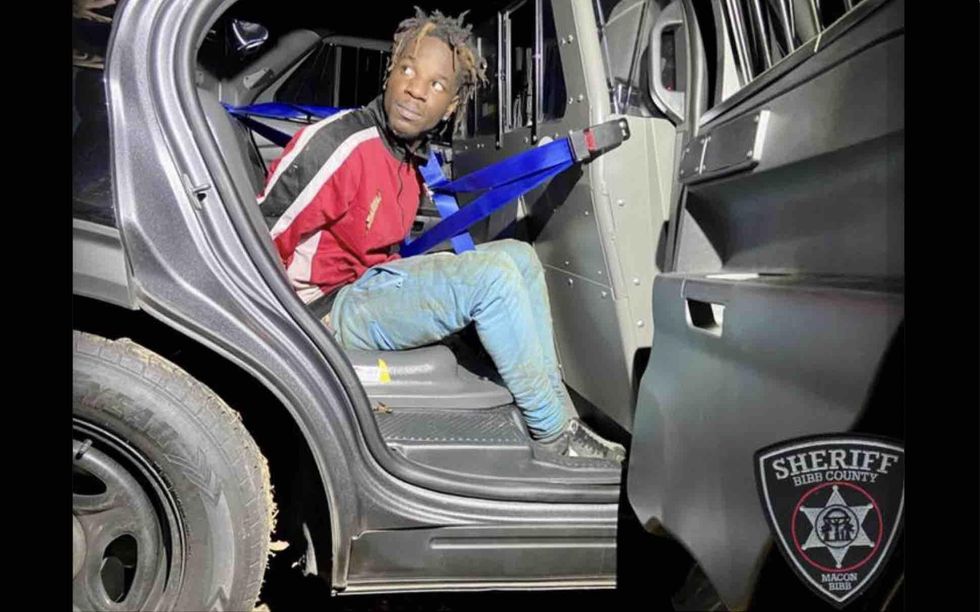 Image source: Bibb County Sheriff's Office
What are the details?
The 17-year-old male had a gun when he jumped out of a vehicle at Westside High School — which is in Macon — and ran away Wednesday, the Bibb County Sheriff's Office said.
A Bibb County School Campus police officer who was monitoring vehicles in the carpool line saw the gun and approached the vehicle, authorities said, adding that's when the teen ran off.
The suspect was identified in Bibb County jail and arrest documents as Zyon Rahquez Hardwick, the Macon Telegraph reported. Arrest warrants indicate the campus police officer saw Hardwick with a Bushmaster .223 rifle while sitting in a Toyota in the school's carpool-pickup line at about 2:25 p.m., the Telegraph added.

What's more, Hardwick is a "known and admitted" member of the "912 Crip/OTS" street gang, the paper reported, citing the warrants.

A spokesperson for Bibb County School District told the Telegraph the suspect took off running with the gun into some woods near the Heath Road campus, after which the school was locked down.
A multiple-agency manhunt ensued, which included the Bibb County Sheriff's Office, the Southeast Regional Fugitive Task Force, Georgia Bureau of Investigation, Georgia Department of Corrections, Bibb County School District Campus Police, and the Georgia State Patrol, authorities said.
The homeowner held the teen at gunpoint, and he was taken into custody, authorities said.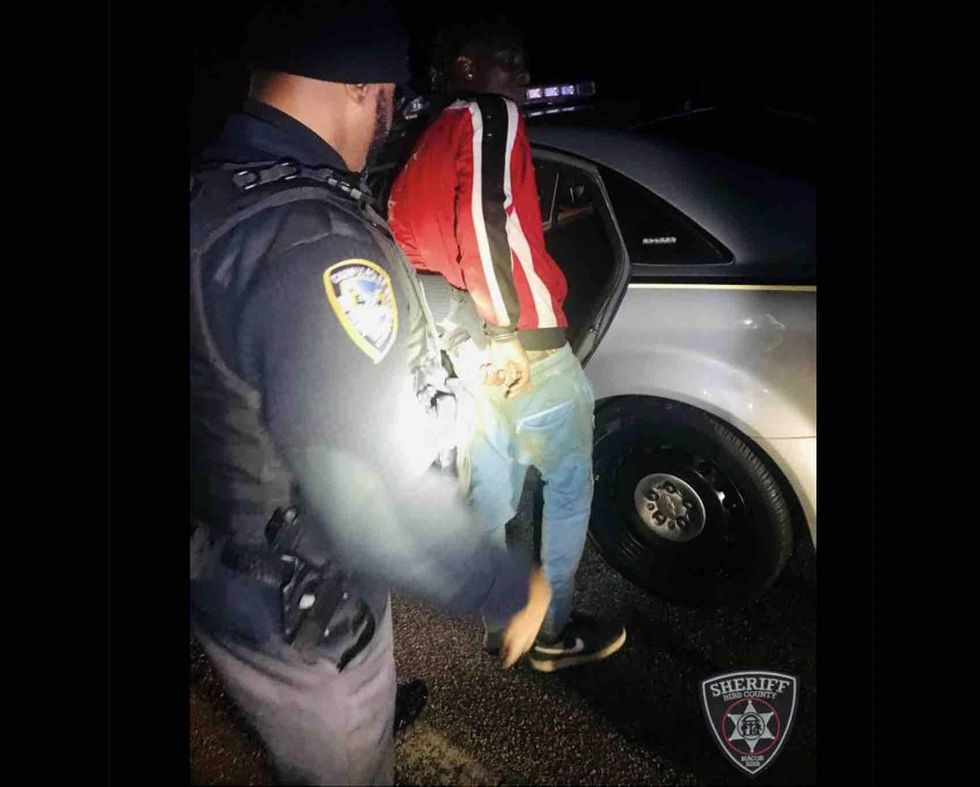 Image source: Bibb County Sheriff's Office
Deputies did not specify the location of the homeowner and the teen at the time of the arrest, WSB-TV reported.
The Bibb sheriff's warrant noted that Hardwick was apprehended with the same rifle he was seen holding in an Oct. 7 Instagram photo taken in the parking lot of Westside High, the Telegraph said, adding that Hardwick was attending a football game at the school that day.
The suspect was charged with carrying weapons within school safety zones, at school functions, or on school property; criminal street gang activity; and possession of a pistol or revolver by a person under 18 years of age, authorities said.
Authorities said the suspect was behind bars at the Bibb County Sheriff's Office Law Enforcement Center. The paper said he was being held without bond.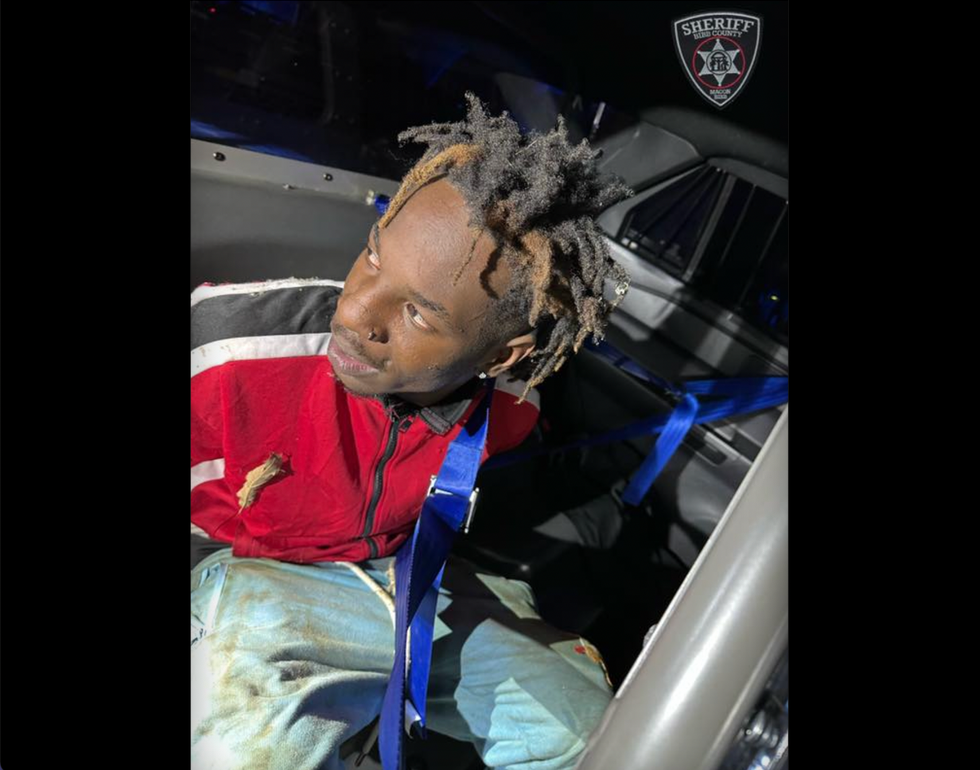 Image source: Bibb County Sheriff's Office
Westside High was closed through the end of the week, and students were asked to log in to classes virtually, the Telegraph said.
How are folks reacting?

The Bibb County Sheriff's Office — and the gun-toting homeowner — received major kudos from commenters underneath the Facebook post from the sheriff's office about the arrest: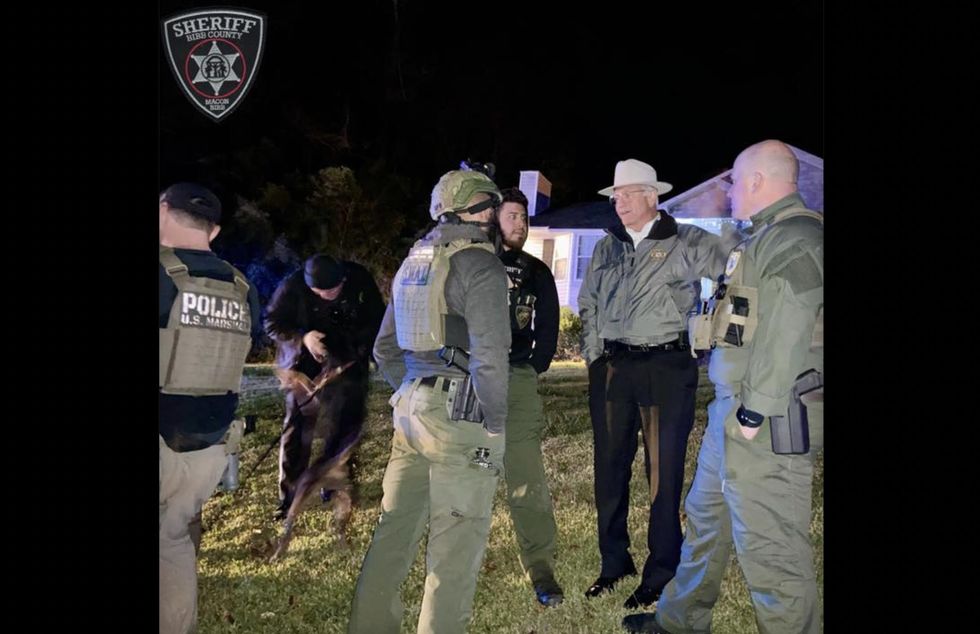 Image source: Bibb County Sheriff's Office