Several years before disgraced singer and actor Jussie Smollett was convicted of faking a racist, homophobic hate crime against himself, he made a music video featuring elements and themes that appear to mirror his misbegotten caper on a freezing Chicago street in the middle of the night in January 2019.
What's the background?
You know the basics of Smollett's hate hoax: He claimed two white men wearing ski masks confronted him as he was leaving a Subway restaurant around 2 a.m. in subfreezing conditions and yelled "aren't you that f***ot 'Empire' n*****?" before beating him up, putting a rope around his neck, pouring bleach on him, and hollering, "This is MAGA country!" — a reference to former President Donald Trump's red "Make America Great Again" hats.
It didn't add up, and Smollett's flimsy house of cards was soon tumbling down as the investigation deepened.
A look at Smollett's 2017 music video, "F.U.W."
But before Smollett became a true household name in 2019, he was enjoying success as a cast member of "Empire" and as a singer. And like most of those in the entertainment industry, Smollett also was decidedly anti-Trump.
He called Trump "the mogul of hate" on SiriusXM in March 2016, adding, "That is what I will call him forever. What he has done is capitalized on the fear of this nation."
In that vein, one of Smollett's creations was a music video released just after Trump took office in 2017 titled "F.U.W." — which stands for "f***ed-up world."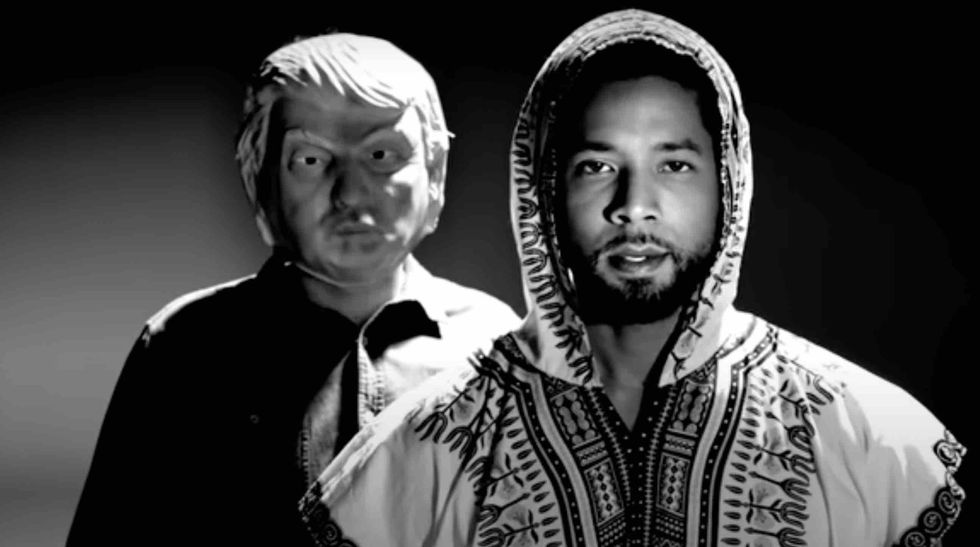 Image source: YouTube screenshot
It includes images such as a noose swinging over a black man, separate water fountains for "white" people and "colored" people, and a man in a wheelchair rolling over and crushing a Trump mask.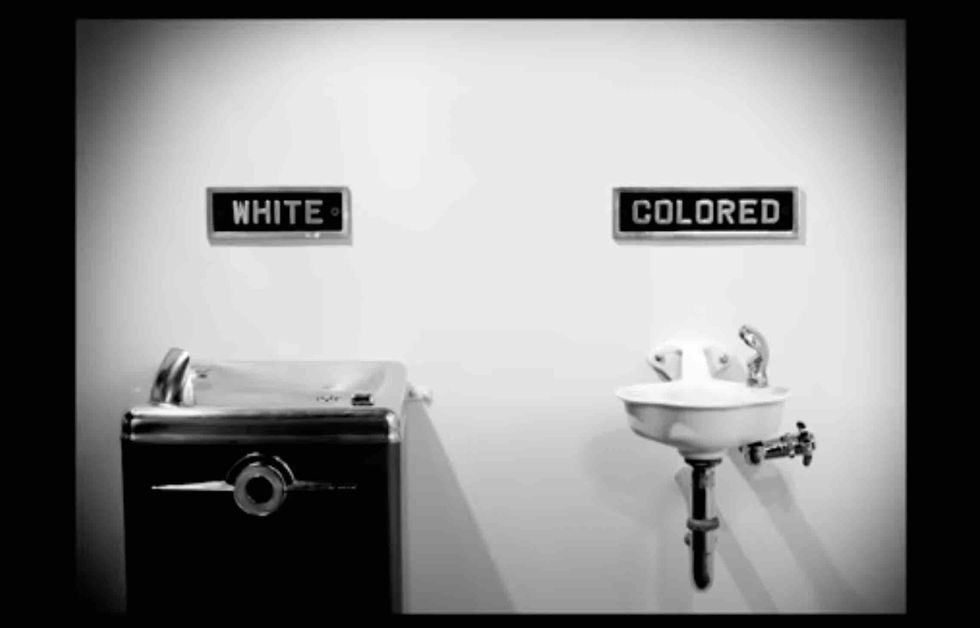 Image source: YouTube screenshot
"That mask is a representation of this false idea of patriotism. And that mask is a representation of this idea of white male privilege," Smollett said at the time. "It's so much bigger than him. It's what he represents, and it's because of that representation, that's why he's the president of the United States currently." He added that "it's our opportunity to take those masks off and shatter them, so that's what I did."
The clip also shows other images of Smollett apparently encouraging violence, encouraging a child to punch in front of a mirror and someone about to throw a Molotov cocktail.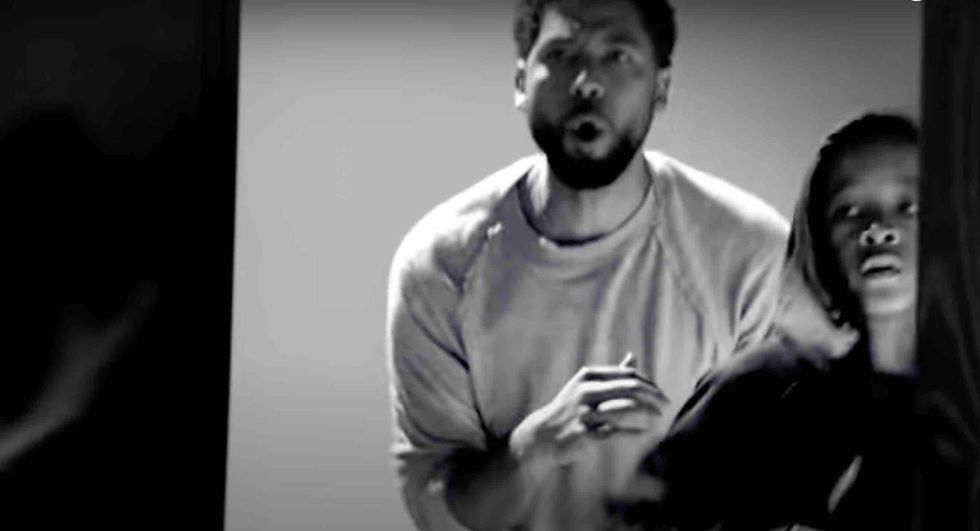 Image source: YouTube screenshot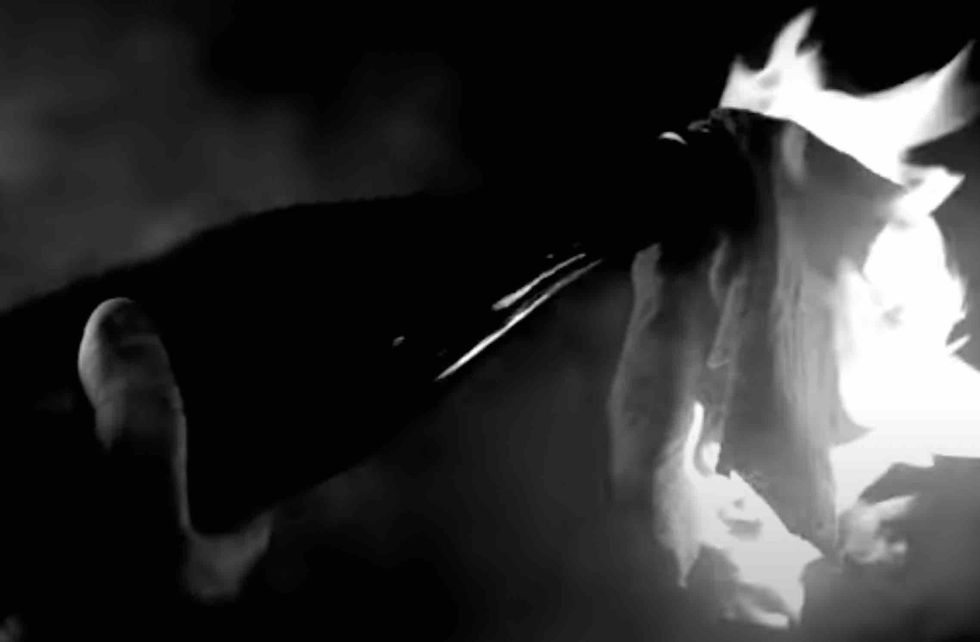 Image source: YouTube screenshot
Striking similarities
The similarities between the swinging noose in the video and the rope Smollett claimed was placed around his neck in his staged attack are hard to ignore, as are the clip's imagined widespread racism and oppression under Trump when considered alongside fake exclamations like "This is MAGA country!" in the middle of one of the most left-wing cites in America.
Conservative journalist Andy Ngo seemed to be making that case Monday.
Content warning: language in video
Twitter commenters also were seeing parallels between Smollett's video and Smollett's hate hoax:
Here's the full clip. (Content warning: Language)
Jussie Smollett - F.U.W. youtu.be